Doonesbury Strip On Abortion Arouses Controversy
Several newspapers are refusing to run this week's Doonesbury strip.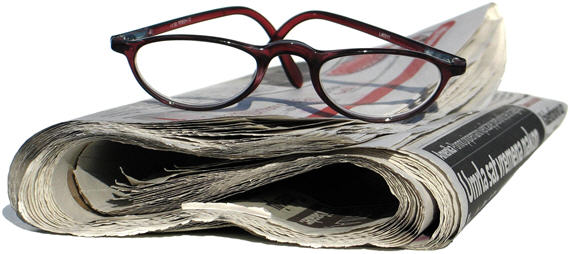 Garry Trudeau has been drawing his political comic strip Doonesbury for some 42 years now and is no stranger to controversy.  In the past, the strip used to be a regular target of conservatives for its obvious political liberalism and Truedau's own frequent barbs at conservatives going all the way back to the Reagan Administration and continuing through both Bush Administrations. Many newspapers have responded to the frequent pressure campaigns by moving the strip off the comic strip page and into the Opinion section (although for some reason The Washington Post has run the strip in the paper's business section). With the decline of print newspapers, one wonders if people even pay attention to strips like Doonesbury any more, though. For the most part, comic strips aren't available on newspaper websites but can instead by found on sites run by the syndication company or the author.  Apparently, though, Doonesbury still has the ability to arouse controversy, as a new week-long series about abortion is causing many newspapers to pull the strip for the week:
A national syndicate will offer replacement "Doonesbury" comic strips to newspapers that don't want to run a series that uses graphic imagery to lampoon a Texas law requiring women to have an ultrasound before an abortion, executives said Friday.

A handful of newspapers say they would not run this week's series, while several others said the strips would move from the comics to opinion pages or Web sites only. Many already publish the strip by Garry Trudeau on editorial pages, given that its sarcastic swipes at society's foibles have a history of giving headaches to newspaper editors.

"We run 'Doonesbury' on our op-ed page, and this series is an example of why," said David Averill, editorial page editor for The Tulsa World. "Many of our readers will disagree with the political stance the series takes, and some will be offended by the clinical language. I believe, however, that this series of strips is appropriate to the abortion debate and appropriate to our op-ed pages."
Jim Romenesko describes the strips:
Monday: Young woman arrives for her pre-termination sonogram, is told to take a seat in the shaming room, a middle-aged male state legislator will be right with her.

Tuesday: He asks her if this is her first visit to the center, she replies no, that she's been using the contraceptive services for some time. He says, "I see. Do your parents know you're a slut?"

Wednesday: A different male is reading to her about the transvaginal exam process.

Thursday: In the stirrups, she is telling a nurse that she doesn't want a transvaginal exam. Doctor says "Sorry miss, you're first trimester. The male Republicans who run Texas require that all abortion seekers be examined with a 10″ shaming wand." She asks "Will it hurt?" Nurse says, "Well, it's not comfortable, honey. But Texas feels you should have thought of that." Doctor says, "By the authority invested in me by the GOP base, I thee rape."

Friday: Doctor is explaining that the Texas GOP requires her to have an intimate encounter with her fetus. He begins describing it to her. Last panel, he says, "Shall I describe it's hopes and dreams?" She replies, "If it wants to be the next Rick Perry, I've made up my mind."

Saturday: Back in the reception area, she asks where she goes now for the actual abortion. Receptionist tells her there's a 24-hour waiting period: "The Republican Party is hoping you get caught in a shame spiral and change your mind." Last panel: She says, "A final indignity." Receptionist replies, "Not quite. Here's your bill."
Hard hitting, for sure, even amusing as long as you have a sense of humor about such things. And I say that as someone who hasn't read Doonesbury in decades and wasn't doing so even in the days when I was still getting a print newspaper. I suppose some people might be offended, either because of the subject matter or because of the fact that some people just don't like being confronted with points of view they disagree with. But, honestly, are either of those groups of people likely to be reading Doonesbury to begin with? I haven't seen any demographic data but I'd be willing to bet that the regular audience for Trudeau's strip skews very much to the left. The people who are protesting this strip are people who aren't going to read it anyway, so what's their problem? The individual newspapers certainly have the right to decline to run the strip if the want, but if they're treating it as an opinion piece rather than "entertainment," then I have to wonder whether they're really serving their readers very well by shielding them from points of view they might disagree with.
This is the part of boycott campaigns that I don't necessarily understand. Whether it's directed against Garry Trudeau or Rush Limbaugh, all such campaigns tend to do is bring more attention and publicity to the speech being protested against, potentially raising the audience of the person being protested. Is that really what these people want to accomplish? I don't think so. I don't know how many people actually read Doonesbury on a regular basis anymore, but I'm betting those numbers are going to be at least slightly higher this week because of the attention that's been brought by newspaper editors concerned about "offending" people who wouldn't be reading the strip in the first place.