Dueling Election Takes
Let the punditry begin.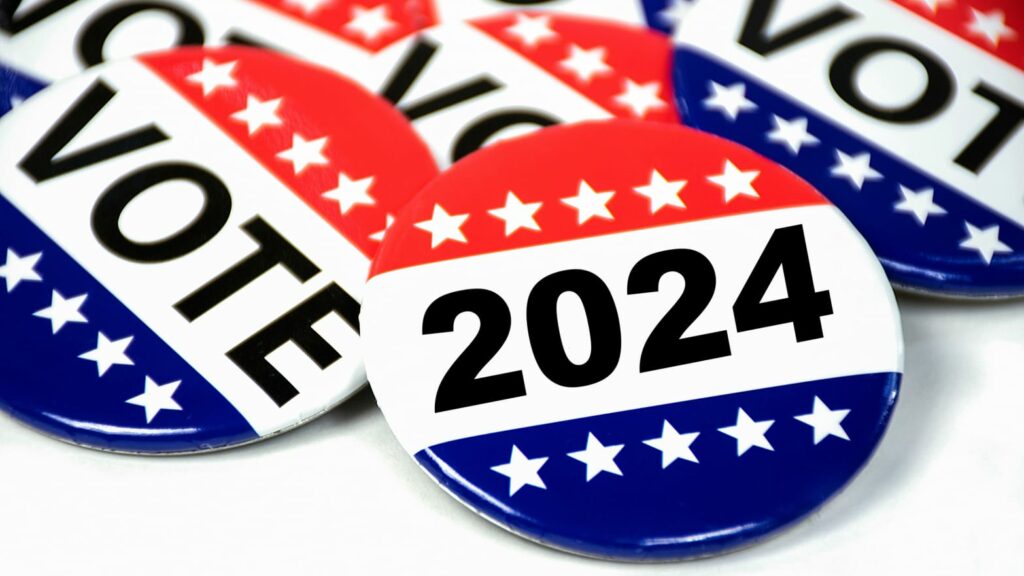 The juxtaposition of these two assessments amused me.
Jonathan Chait, New York Intelligencer, "The Special Elections Tell Us Nothing About 2024."
After some preliminaries,
It may well turn out that Biden can beat Donald Trump next year, and I obviously hope he does. But the Democrats' performance in the off-year elections, and in recent special-election victories, don't actually tell us that.

The most simplistic account from the Biden campaign is that the election results show the polls are inaccurate. "Voters vote, polls don't," claimed Biden-Harris fundraising email last night. Except, the polls predicting last night's election results were accurate.

The same coping strategy appeared following the 2022 midterm elections. Democratic partisans have repeated their claim that polls showed a "red wave" that didn't materialize. That's not true. The polls were fairly good, it's just that reporters and analysts disregarded the numbers and predicted a red wave would occur anyway. If 2022 tells you anything about polling, it's that you should take the numbers more seriously, and the vibes less seriously.

Meanwhile, the Democrats' run of success in non-presidential elections may be less indicative of presidential-election success than their hopeful spin suggests. As the party has grown stronger with college-educated voters and weaker with non-college-educated voters, one effect is that its coalition "is now better in lower-turnout environments," as political scientist Matt Grossman notes.

[…]

Politico has a story headlined, "Why Democrats' big Virginia win is also a victory for Biden," echoing the Biden campaign's spin. At one point it asserts the result in the state "shows that voters' broad distaste with Biden's presidency may not be as much of an electoral drag on Democrats as initially believed."

Well, maybe the voters' broad distaste with Biden isn't a big drag on other Democrats. But it is definitely a big drag on Biden. And since Biden is planning to be the presidential candidate, this shouldn't make you feel any better about his prospects.
Noah Berlatsky, Public Notice, "Elections are more important than polls."
Some 48 hours ago, pundits were rushing to explain how, why, where, and exactly to what extent the Democratic Party is doomed.

[…]

Tuesday night's results are difficult to square with the "Biden and Democrats are doomed" narrative. In an off-year election, with the incumbent president's approval rating mired below 40 percent, you would normally expect the president's party to be stomped, crushed, spindled, and obliterated.

But instead, Democrats did fine. In fact, they did better than fine, and then even better than that. Tuesday looked a lot like a blue wave, with Democrats romping to victory in blue and purple states and overperforming dramatically in red ones.

It's difficult to predict what this means for 2024. But we know that in 2022 and now in 2023, Biden's low approval rating appeared to be entirely disconnected from Democratic performance. That should at least give the likes of Silver and Yglesias a moment's pause in their punditing of apocalypse.
So, as my quick reaction post from this morning indicates, my position on this is somewhat closer to Chait's, although I find both headlines too strong. That Democrats keep beating Republicans, and particularly those in the MAGA wing, in elections is surely good news for Democrats. (Not to mention the Republic.) Ditto the fact that abortion now seems to be key to goosing their turnout rather than that of their opponents.
At the same time, yesterday's results tell us very little about a Trump-Biden race, which is simply an entirely different contest. The turnout will be vastly higher. The candidates are already incredibly well-known. The central issues will be different. That's to say nothing of intervening events over the next 364 days.
That some pundits are using current polls or these election results as evidence for their pre-existing preferences is hardly novel. It's the way of the world. But, at the end of the day, polls are a snapshot of attitudes at a current time and off-year elections are a reflection of the views of an incredibly unrepresentative subsample of the electorate in rather idiosyncratic races. They're useful as data point but trying to predict the results of an election a year out is not a terribly useful exercise.