E.T. Returns In XFinity Ad
A sequel to E.T. The Extraterrestrial of sorts, premiered yesterday.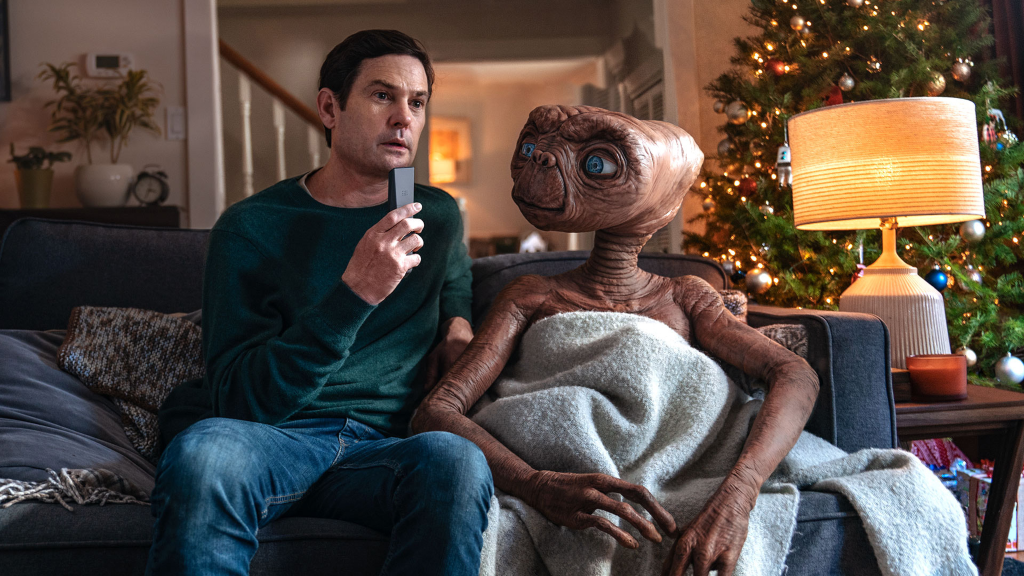 Yesterday during the Macy's Thanksgiving Day Parade XFinity, the cable and Internet company that also owns Universal Studios, debuted a new commercial that basically amounts to a sequel to E.T, The Extra Terrestrial:
Adweek has some details:
E.T. the Extra-Terrestrial was one of the highest-grossing films ever made, but director Steven Spielberg always resisted making a followup to his 1982 film about an alien left behind on earth who befriends a young boy and attempts to "phone home."

However, E.T. and Elliott have finally reunited 37 years later—not for a sequel, but for an Xfinity spot about how technology brings people together.

In the ad, which debuted Thursday morning during the Macy's Thanksgiving Day Parade on NBC, E.T. returns to earth 37 years later to reunite with Elliott—once again played by Henry Thomas—who now has his own family, with kids who are the same age as he and his siblings were during the movie.

Goodby Silverstein & Partners made the spot, which recreates many of the film's iconic moments, including the bicycle ride in the sky and E.T.'s first interactions with startled children.

(…)

The ad is part of a larger initiative surrounding E.T. and parent company Comcast, which owns NBC, Universal Pictures (the studio that made the film) and Xfinity.

The film will air on NBCU cable network Syfy today and is available on demand for Xfinity TV subscribers. And Xfinity subscribers with X1 can say "E.T. phone home" into their voice remotes for what the company called "an E.T.-themed destination."

"The audience is going to get everything they want out of a sequel without the messy bits that could destroy the beauty of the original and the special place it has in people's minds and hearts. It's really a win-win," said Thomas in a statement.
The two-minute ad that aired on NBC is at the Adweek link. Meanwhile, here's the full-length version of the video:
The father in the video is, of course, Henry Thomas, who played Elliot in the original movie.
Pretty cool even for a commercial.
H/T: Io9