Economic Illiteracy from POTUS
The President provided a contender for most ignorant tweet this morning, as he makes a proposal that would disrupt the global economy.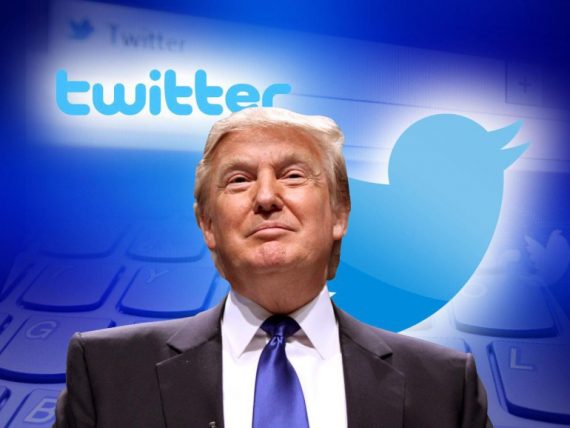 Recently, I noted what I thought might be Trump's most despicable tweet yet.   Today, I note what might be his most ignorant (recognizing that the contest is a tight one):
When a country (USA) is losing many billions of dollars on trade with virtually every country it does business with, trade wars are good, and easy to win. Example, when we are down $100 billion with a certain country and they get cute, don't trade anymore-we win big. It's easy!

— Donald J. Trump (@realDonaldTrump) March 2, 2018
Well, it is anything but easy.  For example, the US Census Bureau notes that our top five trading partners are in order as follows:  China, Canada, Mexico, Japan, and Germany.  We have a trade deficit with each of these countries.  It would decidedly not be easy to cease trading with each of these countries until we had fully balances imports and exports so that there was no trade deficits.
The President of the United States is suggesting nothing less than the total disruption of the global economy, which would include the domestic US economy.
Further, he does not seem to understand that tariffs are taxes and that they cost is born not by the exporter, but is rather incurred by the consumer.  I was considering buying a new car this year, and if I do it will be a Toyota.  If his steel tariff plan goes into effect, what is that going to do to the price of that automobile?
This is an utterly foolish understanding of basic political economy.
The WSJ editorial board notes:
Mr. Trump seems not to understand that steel-using industries in the U.S. employ some 6.5 million Americans, while steel makers employ about 140,000. Transportation industries, including aircraft and autos, account for about 40% of domestic steel consumption, followed by packaging with 20% and building construction with 15%. All will have to pay higher prices, making them less competitive globally and in the U.S.
Also, can we say "trade war"?
When a country Taxes our products coming in at, say, 50%, and we Tax the same product coming into our country at ZERO, not fair or smart. We will soon be starting RECIPROCAL TAXES so that we will charge the same thing as they charge us. $800 Billion Trade Deficit-have no choice!

— Donald J. Trump (@realDonaldTrump) March 2, 2018