Education Politics
Inane, effective, and part of a far broader ideological debate.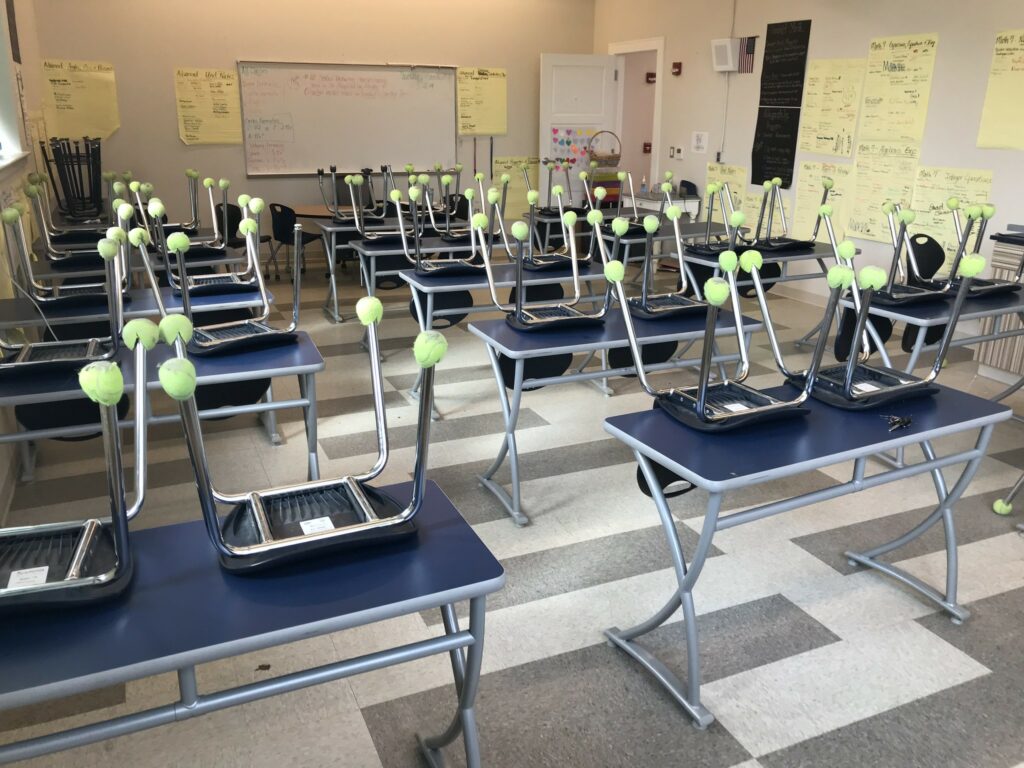 My wife brought the following to my attention last night via AL.com: Alabama's Barry Moore co-sponsors bill to abolish U.S. Department of Education. The full press release on the legislation can be found at Moore's congressional website: Rep. Barry Moore introduces legislation to abolish the Department of Education. Not that it really matters, I will note that Moore represents the district wherein I reside.
The very first thought I had about this is that this is such an old-school move. I have been hearing Republican politicians seeking to abolish the Department of Education since Reagan. Indeed, the DOE was one of the three departments that were part of Rick Perry's "oops" moment which was over a decade ago, believe it or not. Indeed that debate performance underscored that eliminating Education (along with Commerce and Energy) was just a talking point that Perry really didn't care about. After all, if you he had a truly passionate view about the subject, it would have been one heckuva a lot easier to conjure all three departments (and it will never not be funny that Perry eventually was the Secretary of Energy).
The fact that despite four decades or so of rhetoric on this issue these departments continue to exist, even when unified government opportunities to dismantle them have existed, is a testament to the vacuity of the calls to disband. Still, targeting the DOE in particular dovetails well with our present political moment.
From the AL.com piece linked above:
U.S. Rep. Barry Moore, R-Wiregrass, is among six co-sponsors of a House bill to eliminate the U.S. Department of Education — an agency he said pushes "indoctrination schemes of radical anti-American ideas."

The bill co-sponsored by Moore would directly fund elementary and secondary education in the states with the money normally budget for the Education Department.

"The Department of Education is a nest of radical D.C. activists masquerading as educators pushing indoctrination schemes of radical anti-American ideas. For our children's protection, it must be abolished," Moore said in a statement. "Across our country, we have seen taxpayer dollars used to expose children to radical gender and race ideologies without the consent of their parents. The education of our children should not belong to the federal government – it is time to return those rights to parents."
In simple terms, this is a way to bring up trans/gender issues and racial politics linked (often very loosely) to CRT–often under the umbrella of "wokeness" (never mind the lack of serious definitions of most of these terms–but one cannot dismiss their significance as political signifiers).
Let me first remind the reader that the vast bulk of K-12 spending in the United States is done at the state and local levels. Indeed, only about 8% of funding comes from the federal government. As such, calls for K-12 funding to come from states and not the feds ignore the structure of funding as it already exists (something the story should have noted, in my view).
For what it is worth, the bill's co-sponsors are Reps. Ralph Norman (SC-05), Matt Gaetz (FL-01), Byron Donalds (FL-19), Marjorie Taylor Green (GA-14), and Eli Crane (AZ-02). Crane, Donald, Gaetz, and Norman all were part of the bloc that voted against McCarthy. MTG famously stood by McCarty, literally, and Moore also supported McCarthy. Still, this configuration of co-sponsors gives one an idea of where the proposal lands on the ideological spectrum.
Of course, the bill has no shot at success. I am not even sure it will make it to the floor of the House (although given the power dynamics in the chamber at the moment, maybe it will?) but it will DOA in the Senate. Mostly this just feels like typical performative legislation.
---
Still, even if this proposal belongs in a home for geriatric talking points if not the graveyard of legislative ideas that will never come to pass, I would note the broader power of the current attacks on public education, which we see clearly manifested in the actions one Ron DeSantis, but also in legislation aimed as trans persons across the country.
I was going to comment on this issue on some thread a week of so ago, but this DOE story allows for a return to the topic.
Specifically, let me note the power of the following phrases: "without the consent of their parents" and "it is time to return those rights to parents." This is the crux of this current political movement, fed by lingering frustration over Covid shutdowns (along with vaccine and mask rules), the hysteria over CRT, and trans students.
It is a powerful thing to appeal to parental rights.
It is a powerful thing to appeal to the innocence of children.
It is a powerful thing to appeal to simplistic views of "normalcy." (And the commensurate, mostly unspoken–or at least downplayed–degree to which a given view of "normal" is linked to distributions of power in society).*
The comment thread (and I can't find the post) that this reminds me of included a commenter noting that the opponents to DeSantis' education policies should argue from a basis of free speech rights. After all, it is pretty appalling (certainly in my view) that teachers in Florida are worried that their in-classroom libraries now have to be pre-approved lest these teachers face the possibility of a felony charge. I vividly remember by wife amassing such a book collection, usually on her own dime (as well as the fun I have had over the years moving that library from classroom to classroom and school to school).
So, on the one hand, pointing out the free speech aspect of this policy seems really important.
But on the other, the power of parental input and impulses for "protecting children" should not be ignored, whether one believes those claims to be based on defensible objections or not.
Look, I expect that a lot of readers of this site would object if their child's teacher populated their in-class library with books from a religious point of view, or from any number of political points of view. There are numerous books that are otherwise innocuous that explicitly promote specific religious traditions. The availability of those books in a public school classroom might trigger reasonable objections from parents on Establishment Clause bases, for example.
Certainly, if you knew that a given teacher had Holocaust denialism in their in-class library, then you would expect that material to be removed, and no appeal to First Amendment rights would sway your position. I bring up that example to simply illustrate that we all have lines wherein we would weigh certain value propositions differently (such as the rights of teachers to select materials in their classroom versus the rights of parents to object to said materials). And I bring up the example also because while I think we in the US still find Holocaust denialism to be sufficiently reprehensible that generally its removal would be supported, there is also a nonzero chance these days that a specific teacher might hold those views. Tangentially, if a teacher who subscribed to QAnon had such books in their classroom, what would you want done with them?
Don't get me wrong (as I fear some will), I am not making a both-sides argument here. I am simply noting that it is difficult to apply absolute rules to what books ought, or ought not, be in K-12 classrooms and that teachers don't have (and shouldn't have) absolute autonomy. There are legitimate lines that need to be drawn. The trick is drawing them reasonably and trying to function in a pluralistic society.
And, more to the point, I am noting how these issues can generate very passionate responses from parents and that those passions are easy for politicians to tap into and to stoke.
At a bare minimum, one should see the political power of appealing to parental input on education.
It would be nice, as I frequently note, if people took the Golden Rule to heart and really did treat others as they would like to be treated. And yet, people tend to want pluralism for themselves and not for others.
To that point, I understand the concern about these broad attacks on curricula focused on racial justice and on policies designed to accommodate individuals whose gender identities and/or sexual orientations do not conform to dominant societal norms. My most basic view of all of this is that we need to learn to be nice to one another and especially for persons who have been privileged by their own ascriptive characteristics to understand that maybe everyone else doesn't have the same experiences in life and a little compassion and understanding is necessary–not to mention the acknowledgment that existing power arrangements are rather obviously the result of long-standing practices (and not the results of natural law and inherent justice–not by a long shot).
But, of course, acknowledging that being part of Group X is advantageous and being in Group Y isn't often means re-assessing one's own life story, and people tend not to want to have to do that. This is especially true if a person assumes that their success is due solely to their own hard work (or maybe the hard work of their parents) and that others' failures are due to their lack of similar hard work. I think back to Obama saying "you didn't build that" and the way it was taken out of context and the political hay that was made of it.
At the core of all of this is that conservative (broadly defined) ideologies are founded on the principle that the existing social order exists due to tried and true, slow development and that attempts to fix its problems will upset a delicate balance. This is the essence of Burkean conservativism and is reflected in the work of people like Russell Kirk.** It should never be surprising, however, that persons who benefit from the prevailing social order might be prone to cleave to the conservation of that order, and why those who do not benefit as much would seek to critique that order, and indeed may seek to see it changed, often in substantial and fundamental ways.
Put another way, "if it ain't broke, don't fix it!" is the way a lot of people view the world because for them, it ain't broke. It takes compassion (and some willingness to shed privileges) to acknowledge that the world is, in fact, broke for some.
This is the crux of fear and anxiety over "CRT." I put it in quotes because almost no one in public life who uses the term really knows what it is. To critics, "CRT" means anything that underscores or emphasizes that Black people were poorly treated in the past and that that fact helps explain current social arrangements. Such statements inevitably lead to having to acknowledge who was responsible first for chattel slavery, Jim Crow, and opposition to the Civil Rights movement (i.e., white people). It leads to having to acknowledge the impacts of segregation, both de jure and de facto. It means having to deal with things like redlining and any number of other factors.*** And it means dealing with the fact that if more Blacks, Hispanics, women, etc. are going to have opportunities in society it means that white men will have fewer such opportunities because letting in groups of people who previously didn't have access means more competition for slots.**** All this leads to defensiveness and resentment by groups who have long had the most power.
---
So, this post kind of got away from me, and I say that even knowing that I made several conscious choices to reign in some other tangents. Still, let me state that attacks on education, founded in protecting parental inputs, are powerful and will continue to be. DeSantis, for example, (more than the bill to defund the DOE) may well be behaving in ways that are quasi-fascist, but pointing that fact out will likely be less useful than many people would like to think. On the one hand, book banning has a bad name in American culture, on the other, what one person sees as book banning, another person will see as protecting parental rights and the innocence of children. This is made all the more true because I suspect no one believes that teachers have an absolute right to put whatever they want in their classrooms.
The real issue is trying to find a way to promote real pluralism in the United States, but that's not easy and it is made all the more difficult by the fact that our political structures encourage power-seekers to appeal to narrow, rather than broad constituencies on their way to power.
Of course, the other problem is that there are also some large constituencies in our broader politics that don't value pluralism.
There is also the uncomfortable truth that a pluralistic society means finding a way to accommodate views and preferences that one does not like. And, moreover, representative democracy means public schools have to find a way to accommodate a wide range of preferences from the citizenry. It creates significant challenges over conflicting values as a result.
---
*Side note: the word normal means, in a technical sense, the dominant distribution of a phenomenon in a given population. It is defined by the group–such as what a normal height is for a male human being. We know that 5′ 11″ is normal, but 7′ 2″ or 3′ 6″ is abnormal. It is also true that while normal can have an empirical basis, it also takes on value-laden means when humans talk about what is "normal" and not–and what we accept as a society evolved over time. And, also, "norms" are value-laden concepts, such with the idea of gender "norms."
**I will say that understanding American conservativism is complicated by the fact that it also share DNA with classical liberalism (e.g., John Locke, Adam Smith, etc.) and also with a generic libertarianism (which also is linked to liberal thinkers like J.S. Mill and others).
***I am reminded of a conversation my youngest son had with a member of our extended family a few years ago wherein the person with whom he was speaking didn't know anything about redlining, despite being of an age where that person would have seen the effects. There was also the propensity of this person to see the past are merely the past (and over with, by definition) and with little desire to acknowledge the way the past shapes the present (let alone an unwillingness to acknowledge that the past in question wasn't really all that long ago).
****For example, by definition, if more Blacks get NFL head coaching jobs, then that means fewer white can be head coaches. Such simple facts can cause a great deal of resentment by whites who now see their opportunities contracting–although, granted, without any self-awareness of what the status quo ante was built on.