Egypt Balancing Act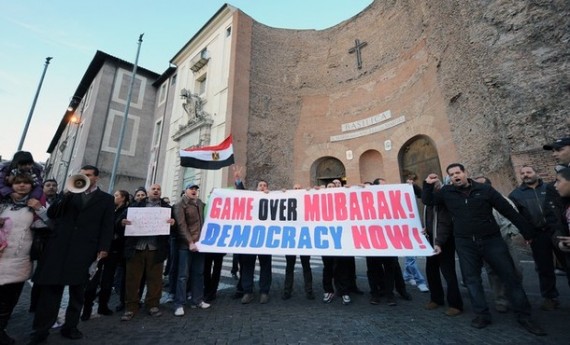 A group of academics have issued an open letter to President Obama calling on him to "approach Egypt through a framework of shared values and hopes, not the prism of geostrategy."
In my New Atlanticist essay, "Egypt, Values, and Geostrategy," I explain why this is wrongheaded.
The United States must, like any nation, conduct its foreign policy on the basis of its interests.  When dealing with an important regional player like Egypt, it must also consider the ramifications of its decisions in terms of how they will impact neighboring countries and wider policy goals. But values are part and parcel of determining what one's interests are and promoting common values is itself an interest.

Despite its lack of meaningful elections and repression of dissidents, Egypt's government is among the most progressive in the region.  That's of course a low bar.  But it's a secular society with more freedom than most in the Arab world.

At the same time, Egypt is not only America's longest-standing ally in the region aside from Israel, but it has played a key moderating role not only on the Arab-Israeli issue but on a host of others vital to Western interests.   While the administration would of course prefer to see more moderation and closer adherence to Western values, there's not exactly a rush to replace a known ally with an unknown successor.
While the administration has correctly called for "real democracy" and "fair and open elections,"
it's not the place of the United States to dictate who will govern in other countries, at least not those who have not attacked us and aren't in violation of UN Security Council resolutions.

The Obama administration is reportedly preparing behind the scenes for a post-Mubarak era. But it doesn't have the luxury of cheerleading for democracy while ignoring Western and regional interests in a key state.
Photo credit: Getty Images.