Egyptian President Fires Senior Military Leaders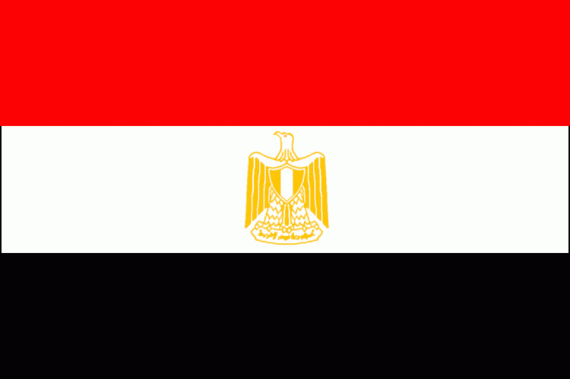 The new President Egypt has taken the boldest step yet in the power struggle that has raged between civilian and military authorities since the ouster of Hosni Mubarak:
CAIRO — President Mohamed Morsi of Egypt forced the retirement on Sunday of his powerful defense minister, the army chief of staff and several senior generals, in a stunning purge that seemed for the moment to reclaim for civilian leaders much of the political power the Egyptian military had seized since the fall of Hosni Mubarak last year.

Mr. Morsi also nullified a constitutional declaration, issued by the military before he was elected, that eviscerated the powers of the presidency and arrogated to the military the right to pass laws. It was not immediately clear whether he had the constitutional authority to cancel that decree.

In a news conference broadcast at about 5 p.m., Mr. Morsi's spokesman, Yasser Ali, announced the retirements of the defense minister, Field Marshal Mohamed Hussein Tantawi, and the chief of staff, Sami Anan. He said that both men would serve as advisers to the president.

Field Marshal Tantawi, 75, had been expected to retire in the near future, but no timetable had been set, at least not publicly. Mr. Ali, praising Field Marshal Tantawi's "invaluable services to the homeland," said that the current chief of military intelligence, Abdul Fattah el-Sisi, would become the country's new defense minister.

There was no immediate reaction from the military, which traditionally sees itself as the guardian of the Egyptian state and is a fierce defender of its own powers and perogatives. It remained to be seen whether the shakeup was the result of an understanding between Mr. Morsi and his senior generals or an unexpected attack that could draw a sharp response.

But a member of the military council, Gen. Mohammed el-Assar, told Reuters that the decision was, "based on consultation with the Field Marshal and the rest of the military council." On Sunday, General Assar was appointed deputy defense minister.
That last comment makes it sound like an understanding may have been reached between Morsi and other other members of the military leadership so perhaps there won't be much blowback from this manuever. Additionally, this may be part of the continuing fallout from the recent attacks in the Sinai Peninsula including one that resulted in the deaths of 16 Egyptian soldiers. Nonetheless, this is a pretty bold strike against military rule that would have been inconceivable just a few years ago.