Election Polling When There's No Election Day
Late-breaking news may not matter that much anymore.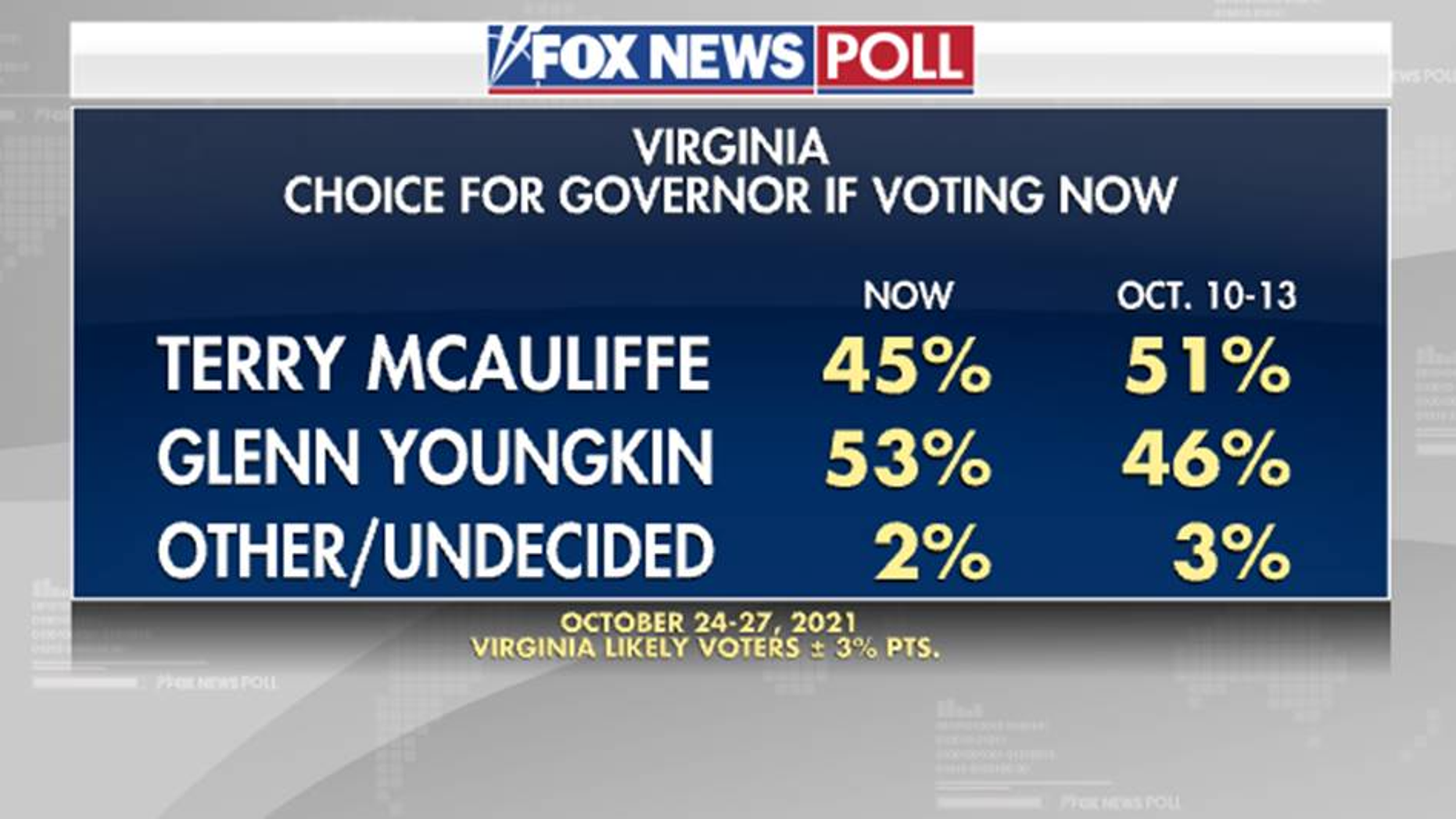 Via memeorandum, I see various right-leaning outlets touting a new Fox News poll showing Republican Glenn Youngkin ahead of Democrat Terry McCauliffe in the Virginia governor's race:
Republican Glenn Youngkin has moved ahead of Democrat Terry McAuliffe in the Virginia governor's race, less than a week before the election.

McAuliffe receives 45 percent to Youngkin's 53 percent in a new Fox News survey of Virginia likely voters. Youngkin's eight-point advantage is outside the poll's margin of sampling error.

That's a big shift from two weeks ago, when McAuliffe was ahead by five, 51-46 percent.

Likely voters are a subgroup of registered voters, identified mainly based on self-reported vote intention and interest in the election.

Among the larger pool of registered voters, it's a one-point race: McAuliffe 47 percent vs. Youngkin 48 percent. Two weeks ago, McAuliffe led among registered voters by 11 points, 52-41 percent.
Under the way we used to think about elections in this country, this would be more interesting news. The election is this upcoming Tuesday and there seems to be a shift. Assuming it's reflected in other polls and not simply an error in the way this one particular poll was constructed and/or conducted, it would indicate a possible upset is brewing.
And, it seems, the pollsters being interviewed for the story are buying into it:
What changed? GOP enthusiasm. The race is largely focused on education and this has energized Republicans, as 79 percent of Youngkin supporters are "extremely" interested in the election compared to 69 percent of McAuliffe supporters.

Democratic pollster Chris Anderson says if Democrats sense defeat, enthusiasm could shift in the final days of the campaign.

"With the race essentially tied among the full registered voter universe, McAuliffe could still pull this off," says Anderson, who conducts the Fox News survey along with Republican Daron Shaw. "But it would take something big to ignite enthusiasm for McAuliffe's candidacy and a massively effective get out the vote effort."
Again, this is quite plausible. While both candidates' ads (which I thankfully have to endure only during live sporting events) are sleazy and distorting, Youngkin's campaign has, among other things, leveraged a statement by McAuliffe that parents shouldn't be deciding what their kids learn in school to good effect.
But here's the thing: I'm not sure any of this matters all that much. While Election Day is November 2, voting has been ongoing since September 17. Virginia allows and encourages voting starting 45 days before the election, not only via absentee ballot but in person at various facilities. In the past, voting early requiring attesting that one would be out of state or otherwise unable to making it to a polling station during normal hours on Election Day but that requirement was rescinded in April. Now, Virginians can vote for 45 days on a "no excuse" basis.
Whether replacing a communal Election Day with a 45-day voting period is a good thing is something I can preach either way. On the one hand, making it easy for people to vote is a good thing. On the other, it means that the debates and other late-breaking news are irrelevant in the case of those who've already voted. And, as of two days ago, nearly 870,000 Virginians had already voted.
If the trends shown in this poll are genuine, the disparity should redound to the benefit of McAuliffe, the candidate I unenthusiastically prefer. But I think we're going to need to rethink how we think about polling when the horse race doesn't have a single finish line.