Elite Behavior Matters
The College Republican National Committee Chairman elections shows the lessons taught by the national party.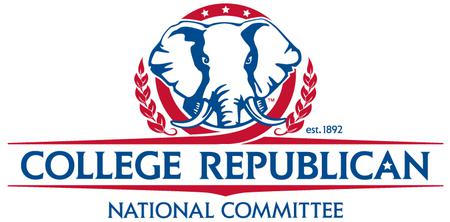 The behavior of party elites (i.e., persons in positions of power, both elected and otherwise) clearly influences those further down the chain. Elite messaging directly affect rank-and-file voters and those messages, along with behavior, can either elevate or corrupt an organization. A set of stories in the National Review underscore that the lessons of Trumpian rhetoric in 2020 and into 2021 have been corrosive.
Specifically, the NR reported a few days ago on the machinations within the College Republican National Committee to deny the vote to many state organizations so as to engineer an outcome for the chosen candidate of the outgoing Chair: The Kids Are Not Alright: Chaos at the College Republican National Committee.
The basics are pretty simple: the vote to select the national chair is a state-by-state affair with states being assigned variable numbers of votes based on various criteria.
The CRNC allocates votes to states based on chapter membership rolls submitted to it in February, which are then reviewed by an outside auditing firm. After this initial round of credentialing, 22 states were not allocated any votes — an unusual and "alarming" occurrence, according to CRNC treasurer Ty Seymour.

States are then permitted to appeal by asking for votes if they did not receive any, or asking for more if they believe themselves to be so deserving based on the numbers. The credentialing appeals meeting was held this past Sunday, July 11 and was presided over by an outside arbitrator, Jay Goldstein, who was hired by Thornton.
Chandler Thornton is the outgoing Chair who supported the elevation of Southern Regional Vice Chair Courtney Britt to the national leadership position. Britt's competition was Western Regional Vice Chair Judah Waxelbaum.
Thornton scheduled the meeting for 3 a.m. Pacific Time, which many involved saw as a way of making things difficult on Waxelbaum — who is from Arizona — and the coalition of states supporting him.
No doubt Thornton is just an early riser.
Regardless:
"Every single state that has endorsed me was denied their appeal, and every single state that my opponent was granted their appeal," Waxelbaum explained to National Review. "My opponent's home state of Virginia was increased from 4 votes to 7. So, for context, Virginia currently has more votes than California, New York, and Florida combined."
The main basis for most denials had to do with documentation from universities, which is apparently required in the CRNC constitution, but some dispute exists as to how the rule was applied in the past (and was not uniformly applied in the present).
Seymour, who has attended three prior conventions, says that in the past, this rule was interpreted to mean that you had to produce the letters only if you submitted nothing by the initial, February 1 deadline. This year, it was required of every school that did not receive approval. He told National Review, "I actually don't think there's ever been a case where a state has been denied their voting rights so long as they were there and present to appeal for themselves … So this is all unprecedented."
Additional maneuvers were engaged in, including shifting, entirely, how the state of Louisiana was represented (note, also, the lack of application of the two-letter rule):
Thornton had more success in Louisiana, where he unilaterally stripped the Louisiana Federation of College Republicans — the longstanding state CRNC affiliate — of its membership, admitting the Louisiana Association of College Republicans in its stead. His casus belli? A complaint, the details of which are unclear, from a student who was at the time a member of neither the federation nor the CRNC.

At the time of the association's elevation, it was composed of chapters at his Louisiana State University, Louisiana Tech University, and the University of Louisiana Monroe. Neither of the latter two institutions recognized a College Republicans chapter at the time of the association's recognition, according to correspondence from school officials obtained by National Review. University recognition, so important in the case of the two-letter requirement, was apparently an afterthought in this case.
And then yesterday National Review reported College Republicans Poised for Splinter after 'Stolen' Election (and it should be clear from the get-go that based on NR's own reporting that the word stolen does not belong in scare quotes).
Courtney Britt, the candidate who incumbent College Republican National Committee Chairman Chandler Thornton hoped would succeed him, triumphed today over Judah Waxelbaum. Only about 60 percent of CRNC affiliates cast ballots, though: A consequence of the maneuvering detailed earlier this week by National Review.

[…]

She spent much of the day, however, voting not to allow numerous states — which had been sidelined over disputed credentialing issues — representation in the chairman's race. It is widely believed that Waxelbaum would have had a sizable majority had all 52 eligible federations cast ballots. Just over 30 were actually allowed to.
So, we have here a federalized election process to select a leader wherein a candidate who likely would not have won a majority of the vote manipulated the process to disenfranchise voters in many states and to use flimsy legal interpretations backed by cronies and supporters to steal the elect. Where, oh where, could they have gotten such an idea?
And as if all of that isn't zeitgeisty enough for you, try this one for size (emphasis mine):
At one point, a debate broke out over Arkansas being stripped of its votes last Sunday under allegations of voter fraud in its state chairman election; the state's actual party chairman has weighed in on the matter, assuring the CRNC that everything was on the up and up. Nevertheless, Britt — a graduate of Richmond Law School — argued that the state should remain disenfranchised since it hadn't presented evidence that fraud had not occurred.
That's right: accusations of fraud should be enough to disenfranchise and only proof of a negative (!) will suffice to win the argument.
If I am being too glib, let me spell out the parallels. The US president is elected in a system wherein each state is assigned a specific number of votes. Those votes have to be certified by the Congress. There was an attempt on January 6, 2021 by a large number of Republican members of the Congress (138 in the House and 7 in Senate) to deny certain states' electoral votes. Often on the logic (so to speak) that negatives had not been proven.
The parallels to what Britt and her allies pulled off her are pretty stunning and demonstrate that the current leadership of the organization does not value democratic outcomes. This is a disturbing observation about an organization that is linked directly to one of two national political parties.
Many of the state-level federations within the CRNC are now considering leaving the national organization.
I would note that I have no idea, in the abstract, as to whether Britt or Waxelbaum is the better candidate, nor do I have much of an idea as to what their goals are for the organization. But I do know that a group linked to a national political party that cannot conduct its own internal affairs in an above-board, fair, and democratic fashion is yet another blinking red light on the dashboard of American democracy.
This group is one possible sources of Republican operatives and candidates (for example, Karl Rove got his start in the CRNC and heck, Hillary Clinton was the President of the Wellesley College CRNC chapter before she switched parties). If it cannot support very basic principles of democratic fairness, what kinds of future elites will it produce?