Elizabeth Warren Not Running for President, Unless She Does
The senior Senator from Massachusetts denies interest in 2020 but won't promise to serve out a new Senate term.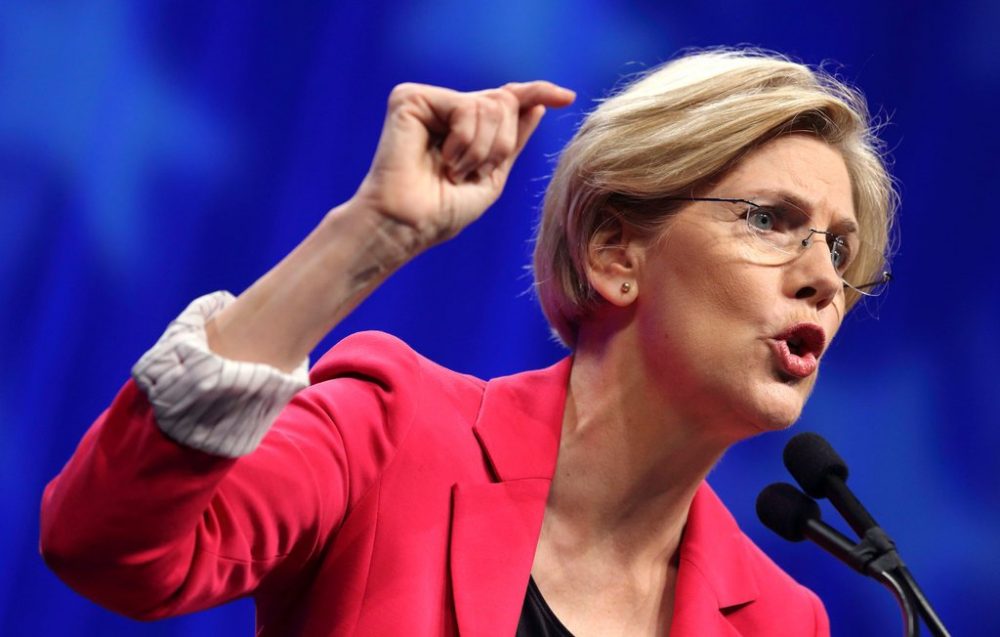 POLITICO ("Warren: 'I'm not running for president'"):
Sen. Elizabeth Warren insisted Saturday that she was not running for the White House in 2020, but the Massachusetts Democrat repeatedly dodged on whether she would serve her full six-year term if she wins re-election to the Senate this November.

"I am in this fight to retain my Senate seat in 2018. That's where I'm focused," Warren told NBC's "Meet the Press" host Chuck Todd, in an interview scheduled to air in full on Sunday. "That's where I'm going to stay focused. I'm not running for president."

Asked repeatedly if she would serve a full six-year term if re-elected, Warren said she was not running for president and would fight "for the people of Massachusetts, and for the people across this country."
Can we just acknowledge that this is a stupid question and stop asking it? As with athletic coaches under consideration for bigger jobs elsewhere, denials are meaningless.
One imagines Warren would like to be President. Most politicians—and certainly almost all Senators and governors—would. But that path is much harder if she doesn't win re-election this November.
I haven't the foggiest how far along her decision process is on the 2020 race. Given the ridiculous timescale of presidential campaigns, she'll have to decide whether to at least launch an exploratory effort very soon or else major donors, top-flight organizers, and the like will start aligning with Joe Biden and other potential candidates. Regardless, she can't very well say now that she'll immediately start running for another job.