Enlightenment Ideals and the Immigration Crisis
Today is a great day to reflect on the Enlightenment ideals that fueled a Declaration.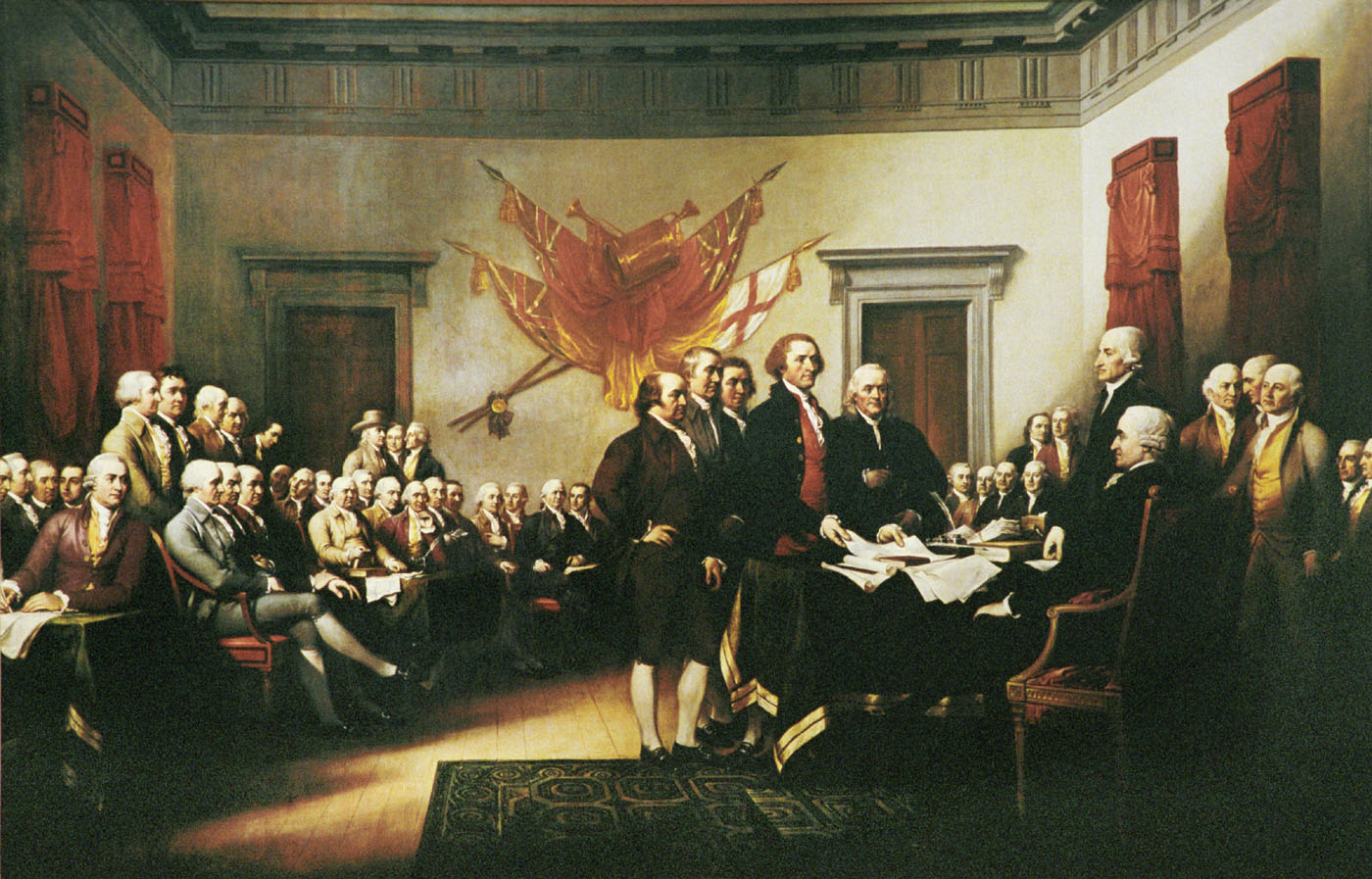 As they say, let's go to the text:
We hold these truths to be self-evident, that all men are created equal, that they are endowed by their Creator with certain unalienable Rights, that among these are Life, Liberty and the pursuit of Happiness.
This passage, one of the most famous in American history is a basic statement of some key Enlightenment ideals:  natural rights, liberty, and equality of human beings.  Jefferson largely lifted that line, and the basic logic of the Declaration of Independence, from the work of a key enlightenment philosopher, John Locke and his Second Treatise on Government:
The state of nature has a law of nature to govern it, which obliges every one: and reason, which is that law, teaches all mankind, who will but consult it, that being all equal and independent, no one ought to harm another in his life, health, liberty, or possessions…
There is a lot that could be said about this (including Jefferson's own failings in upholding these ideals), but let's focus on one simple point:  it is this notion, that human beings have rights as a consequence of their birth that underscores that governments do not grant human rights, governments either protect them or they don't.
This fundamental ideal, therefore, means that how the US government treats immigrants, regardless of their visa status, should matter to all of us as a matter of principle.
If you think that those who cross without visas do not deserve due process, you are violating this ideal.
If you think it is okay to use children as bargaining chips against their parents, or as some kind of deterrent, you are violating this ideal.
If you thing that "illegals" don't deserve basic legal protections, you are violating this ideal.
In my youth I recall that American conservatives used to like to talk about how government does not grant rights.  That rights are natural.  If you truly believe that, then one has to support humane treatment of the undocumented.  One especially has to take seriously asylum-seekers and refugees.
If, on the other hand, one believes that being a foreigner makes one less of a human being in terms of natural rights, then one does not believe in natural rights, and instead one believes only in power.
I am not saying that natural rights means we have to have utterly open borders–I don't think it is unreasonable to have regulations regarding border crossings, residency, and citizenship (although, there certainly is a freedom-based logic that suggest more or less open borders is a legitimate position to take–such discussion are for a different post).  The problem is that we do not have a rational immigration system that can accommodate (and, dare I say, adequately secure) the flow of persons into the United States, especially on our southern border.
I will offer this:  any system that we deploy needs to take into consideration the worth and dignity of each individual human being, regardless of skin color, income level, country of origin, or visa status.
Either we take seriously the prospect that all are created equal, or let's stop pretending we uphold our own alleged values.
It is possible to have immigration policies and border controls and still respect human rights and basic ideals–but we aren't doing that at the moment.