Enshittification of Streaming
How something so promising became so frustrating.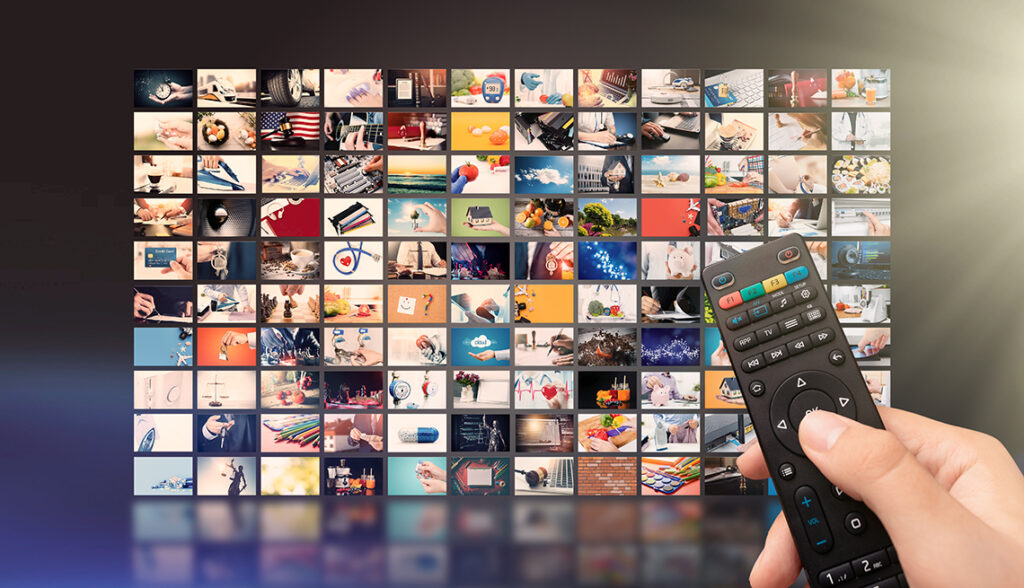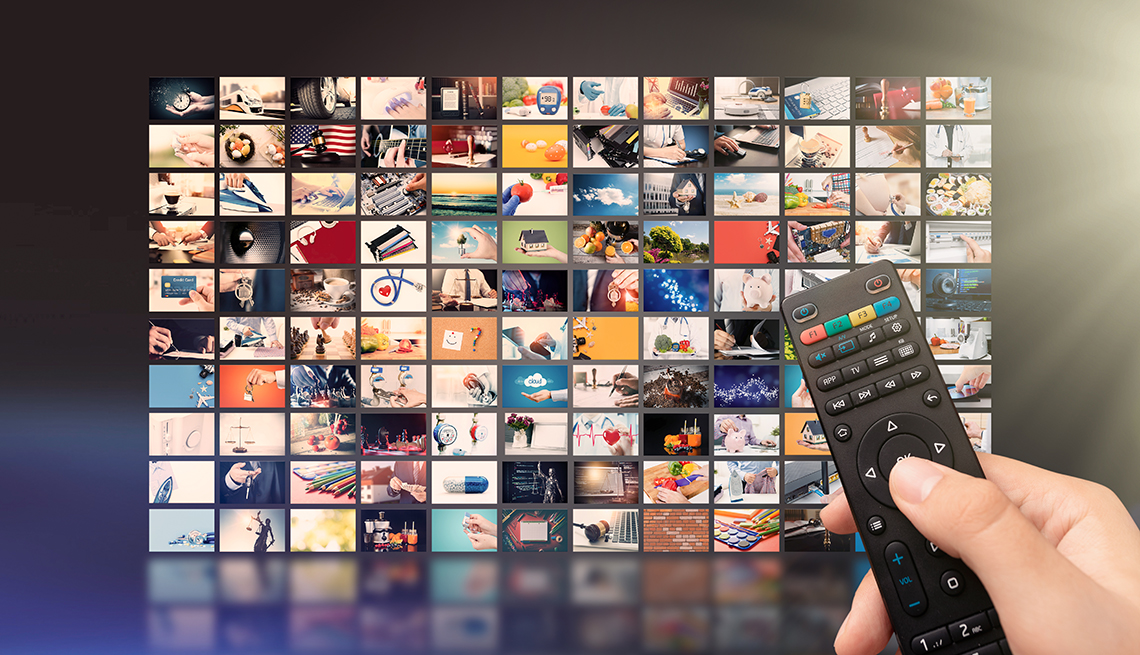 We've devoted a lot of pixels over the last decade-plus to the slow demise of the cable bundle, the concomitant rise of streaming services, and the frustrations of consumers as the wonders of the latter start to resemble a more frustrating version of the former. The Atlantic's Charlie Warzel devotes the first two-thirds of "Streaming Has Reached Its Sad, Predictable Fate" to a rehash of that history before getting to his take:
If what has happened to streaming feels familiar, that's because it is. Occasionally, as the writer Cory Doctorow has argued, tech platforms offer a service that's genuinely helpful or unique, and subsidize the cost for users in order to hook them. Once users are dependent, the companies "abuse" them, squeezing out revenue by either jacking up prices or surveilling users and selling the data, which is part of a process he calls "enshittification." Maybe you've noticed that Google Search isn't as helpful as it once was. But there is another side of enshittification, too. Sometimes, a new service emerges, offering an idealized, likely heavily subsidized version of itself—so good, in fact, that it is adopted quickly and then relentlessly copied by competitors to the point that it becomes economically unsustainable. Think MoviePass.

Streaming appears to be a mix of the two. It is a genuine technological achievement that ushered in an embarrassment of riches. Like MoviePass, the earliest iterations felt almost too good to be true, combining great value with true utility. The model was beloved, but also copied to the point of absurdity. In the long run and in times of nonzero interest rates, it's entirely possible that the model is unprofitable. It is also a story of scale-chasing that leads to irrational business decisions, lighting piles of cash on fire, and, ultimately, providing users with slowly degrading or bewildering products.

What is left is a cognitive dissonance that comes along with our streaming rituals—the feeling of being presented with infinite choice while also experiencing a vague sense of loss. Perhaps this is because people like myself are unable to understand how good we have it. But there is something about our current streaming paradox that also speaks to the feeling of living a life mediated by Silicon Valley. Perhaps the lesson is simply that infinite choice is glorious in theory, but in practice, it is undesirable and only able to exist undergirded by fractured, bureaucratic, and algorithmic systems. It's a notion both timeless and distinctly modern: A fundamental experience of being alive on the internet in 2023 is getting everything you asked for and realizing that the end product is not what it seems.
Doctorow's coinage enshittification, dating back to a January analysis of the decline of TikTok, has really caught on, at least in my social media circles. He describes the cycle this way:
HERE IS HOW platforms die: First, they are good to their users; then they abuse their users to make things better for their business customers; finally, they abuse those business customers to claw back all the value for themselves. Then, they die.
The illustration that the most resonates with me is that of Amazon:
When a platform starts, it needs users, so it makes itself valuable to users. Think of Amazon: For many years, it operated at a loss, using its access to the capital markets to subsidize everything you bought. It sold goods below cost and shipped them below cost. It operated a clean and useful search. If you searched for a product, Amazon tried its damndest to put it at the top of the search results.

This was a hell of a good deal for Amazon's customers. Lots of us piled in, and lots of brick-and-mortar retailers withered and died, making it hard to go elsewhere. Amazon sold us ebooks and audiobooks that were permanently locked to its platform with DRM, so that every dollar we spent on media was a dollar we'd have to give up if we deleted Amazon and its apps. And Amazon sold us Prime, getting us to pre-pay for a year's worth of shipping. Prime customers start their shopping on Amazon, and 90 percent of the time, they don't search anywhere else.

That tempted in lots of business customers—marketplace sellers who turned Amazon into the "everything store" it had promised from the beginning. As these sellers piled in, Amazon shifted to subsidizing suppliers. Kindle and Audible creators got generous packages. Marketplace sellers reached huge audiences and Amazon took low commissions from them.

This strategy meant that it became progressively harder for shoppers to find things anywhere except Amazon, which meant that they only searched on Amazon, which meant that sellers had to sell on Amazon. That's when Amazon started to harvest the surplus from its business customers and send it to Amazon's shareholders. Today, Marketplace sellers are handing more than 45 percent of the sale price to Amazon in junk fees. The company's $31 billion "advertising" program is really a payola scheme that pits sellers against each other, forcing them to bid on the chance to be at the top of your search.

Searching Amazon doesn't produce a list of the products that most closely match your search, it brings up a list of products whose sellers have paid the most to be at the top of that search. Those fees are built into the cost you pay for the product, and Amazon's "Most Favored Nation" requirement for sellers means that they can't sell more cheaply elsewhere, so Amazon has driven prices at every retailer.

Search Amazon for "cat beds" and the entire first screen is ads, including ads for products Amazon cloned from its own sellers, putting them out of business (third parties have to pay 45 percent in junk fees to Amazon, but Amazon doesn't charge itself these fees). All told, the first five screens of results for "cat bed" are 50 percent ads.

This is enshittification: Surpluses are first directed to users; then, once they're locked in, surpluses go to suppliers; then once they're locked in, the surplus is handed to shareholders and the platform becomes a useless pile of shit. From mobile app stores to Steam, from Facebook to Twitter, this is the enshittification lifecycle.
Aside from the flooding of the store with junk products with absurd made-up names, the part that most frustrates me is that the price displayed on the search is either not available or is available on one particular color or size of the product while the one that Amazon knows will fit the customer is wildly more expensive. Amazon hasn't become shitty enough yet for me to abandon them for a competitor but they're steadily getting there.
I'm not sure that this model is quite what's happening with streaming, though.
When Netflix invented it fifteen years ago, it was surely subsiding the product: pretty much every movie or old television show you'd want to see at a remarkably low price. But it didn't intentionally make the product shittier to please shareholders. Rather, the content providers—movie studios, television networks, and the like—realized Netflix was essentially destroying their business model. Rather than an adjunct to selling DVDs of inventory that was no longer in the theaters or in the current season, customers were substituting Netflix for going to the theaters and watching shows that were currently airing, preferring to either watch movies in the comfort of their own home on their own big screens or binge-watching shows rather than waiting days, weeks, or even months between episodes.
Eventually, the studios and networks pulled back their content from Netflix and started their own services. Netflix responded by becoming a content creator, sending the Golden Age of Television into high gear.
But, it turns out, it's really expensive to make movies and shows people want to watch and yet customers expected to enjoy an All You Can Eat Buffet of them for the low, low price of $9.99. So, suddenly, the services started putting less content on their platforms—going so far as to take already-produced programming off of them to write them off as business losses—and looking to find other revenue streams like advertisements.
So, yes, the product has become radically shittier and more expensive at the same time. But, unlike Amazon and the social platforms, I don't think that was the plan so much as fallout from a plan that didn't come to fruition.