Erdogan Conditions Sweden's NATO Bid on Turkey EU Admission
Finally, a rationale that makes sense.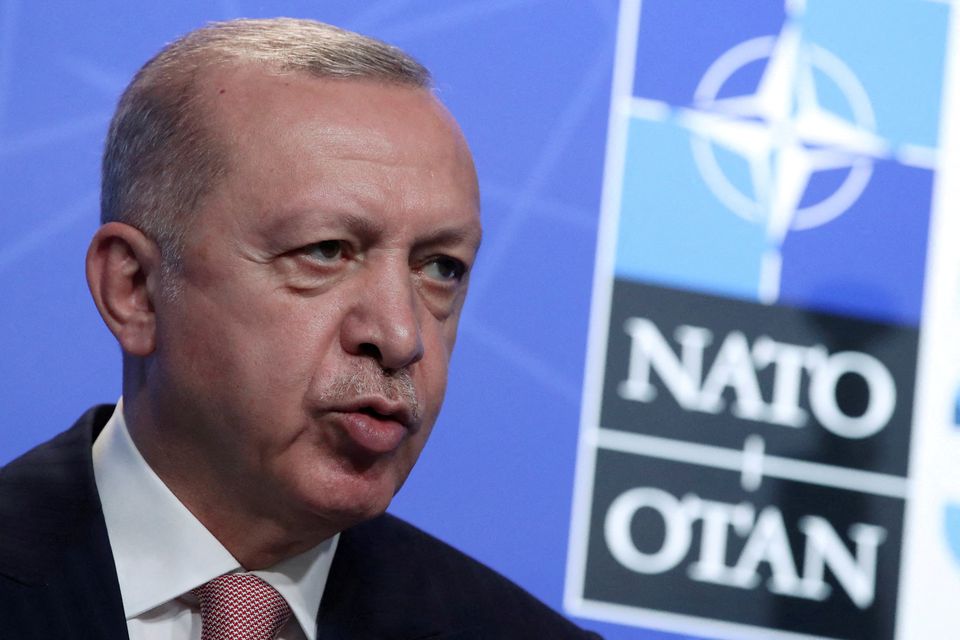 Reuters ("Erdogan links Sweden's NATO membership to Turkey's EU accession"):
Turkish President Tayyip Erdogan, in an unexpected move, said on Monday the European Union should open the way for Ankara's accession to the bloc before Turkey's parliament approves Sweden's bid to join the NATO military alliance.

Turkey's bid to join the EU has been frozen for years after membership talks were launched in 2005 under Erdogan's first term as prime minister.

The ties between Ankara and members of the bloc soured several years ago, especially after a 2016 failed coup attempt in Turkey, but have since largely improved. The bloc depends on the help of NATO ally Ankara, particularly on migration.

In a surprise change of tack, Erdogan on Monday linked Ankara's approval of Sweden's NATO bid to Turkey finally joining the EU.

"I am calling from here on these countries that are making Turkey wait at the door of the European Union for more than 50 years," Erdogan said, speaking ahead of his departure for the NATO summit in Vilnius.

"First, come and open the way for Turkey at the European Union and then we will open the way for Sweden, just as we did for Finland," he said, adding that he would repeat his call during the summit.

Sweden and Finland applied for NATO membership last year, abandoning policies of military non-alignment that had lasted through the decades of the Cold War in response to Russia's invasion of Ukraine.

While Finland's NATO membership was green-lighted in April, Turkey and Hungary have yet to clear Sweden's bid. Stockholm has been working to join the bloc at the summit in Vilnius.

Erdogan said Sweden's accession hinged on the implementation of a deal reached last summer during the alliance's summit in Madrid, adding that no one should expect compromises from Ankara.

Ankara says Sweden has not done enough against people Turkey sees as terrorists, mainly members of the outlawed Kurdistan Workers Party (PKK) that is considered a terrorist organisation by Turkey, the EU and the United States.
While this seems very much like Erdogan moving the goalposts, this gambit makes a lot more sense than previous claims that he was blocking Sweden's membership over trivial matters. Turkey likely should be made a member of the EU—although that will require a lot of reforms, including reversing an enormous amount of democratic backsliding under his own tenure. But, even before then, Greek opposition was the main hurdle.