Ezra Klein and Matt Yglesias to Launch New Venture Doing News That Isn't New
Ezra Klein has put out a teaser of the project that he left WaPo to pursue.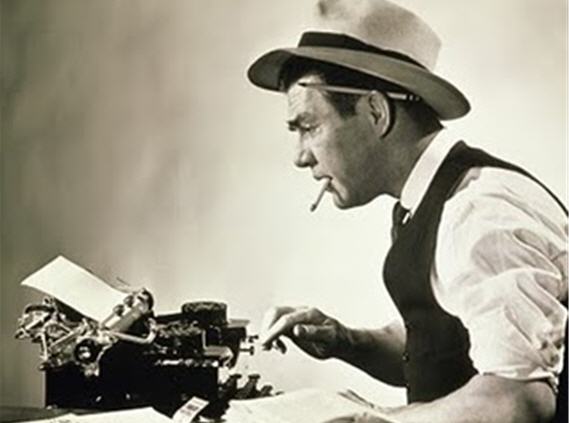 Ezra Klein has put out a teaser of the project that he left WaPo to pursue.
Early last year, Melissa Bell, Matt Yglesias and I began wrestling with a question that had bugged all of us for a long time: why hadn't the Internet made the news better at delivering crucial context alongside new information?

This year, we're founding a new publication at Vox Media in order to do something about it.

New information is not always — and perhaps not even usually — the most important information for understanding a topic. The overriding focus on the new made sense when the dominant technology was newsprint: limited space forces hard choices. You can't print a newspaper telling readers everything they need to know about the world, day after day. But you can print a newspaper telling them what they need to know about what happened on Monday. The constraint of newness was crucial.

The web has no such limits. There's space to tell people both what happened today and what happened that led to today. But the software newsrooms have adopted in the digital age has too often reinforced a workflow built around the old medium. We've made the news faster, more beautiful, and more accessible. But in doing we've carried the constraints of an old technology over to a new one.

Today, we are better than ever at telling people what's happening, but not nearly good enough at giving them the crucial contextual information necessary to understand what's happened. We treat the emphasis on the newness of information as an important virtue rather than a painful compromise.

The news business, however, is just a subset of the informing-our-audience business  —  and that's the business we aim to be in. Our mission is to create a site that's as good at explaining the world as it is at reporting on it.
The comments on the announcement are mostly stupid but, the consensus is that they're not impressed. Aside from the fact that it's Klein and Yglesias, I'd be inclined to agree. What the new site will do, exactly, isn't clear. But it is, after all, a teaser. Presumably, we'll get more details as they get closer to launch.
Offhand, the notion that the Internet makes it possible to give readers context and analysis rather than Just The Facts Ma'am reporting of what happened yesterday is not exactly novel. Indeed, most good news and commentary outlets have been trying to do just that for over a decade now. The best blogs do that, too. Indeed, doing that is what made Klein, in particular, such a rising star. It's what WonkBlog was, for that matter.
Regardless, they're hiring:
We'll be joined by some familiar faces in this venture, including the great Dylan Matthews — and more who'll be announced in the coming weeks and months. But we're also hiring. If you share our passion for fixing the news, you should send us your resume here, and tell us how you want to help us do a better job informing our readers.
It'll be interesting. And I wish them well. But revolutionizing the public policy news and analysis space is a tall order, indeed.
UPDATE: Mark Potts has done some digging and provides some interesting context:
It appears that the big project that led Wonkblog proprietor Ezra Klein to bolt The Washington Post for VoxMedia is to "build the world's first hybrid news site/encyclopedia," according to a job posting on VoxMedia's ProjectX site. The posting says Klein wants to "build and continuously update a comprehensive set of explainers of the topics we cover. We want to create the single best resources for news consumers anywhere."

Interesting idea. But it won't be the first swing at such a concept. In fact, none other than The Washington Post Co. chased a similar idea…15 years ago.

It was called Context4, and the reason you've never heard of it is because it never made it past early planning and prototyping stages, for various reasons. But a group of us, working for the Post, pursued the idea for several months in 1998 in a partnership with Encyclopedia Britannica, search engine Infoseek and a couple of other partners.
Much more on that project at the link. But, I must say, the combo of news and a "comprehensive set of explainers" sounds awfully humdrum. Klein has proven to be a savvy entrepreneur, excelling at figuring out what his audience wants, so I'm prepared to be proven wrong. But this sounds like a more personality-driven version of About.com or Mahalo. The latter was the brainchild of Jason Calcanis, not exactly a slouch as a web entrepreneur, and never really took off.
UPDATE 2: Klein is rolling out the rollout very smartly, with dribs and drabs everywhere, spreading the buzz nicely. He're what he says in an interview at Buzzfeed:
This idea of the news site is deeper and has more dimensions than Wonkblog, and it will touch on more parts of our approach to news. It's not just explainers, and though we have an idea, it will take time to fully unveil itself.

[…]

We're not trying to build a "super Wonkblog." If we were doing that we wouldn't go through all this trouble. We intend to be incredibly good at policy and politics but also sports and science. We are trying to build a full news site and in a better and more useful way for our readers. We will be in as many issue areas as our revenue model will openly support. This is not just Wonkblog or policy news. This is a much broader product. It's a completely different product.

[…]

I think it is an insanely exciting time to be in media. We are really at the beginning of figuring out how to change how we present news and how to make it better for our audiences. This is a broad point that I think speaks to Vox, Buzzfeed, Vice and all the others, and sometimes I think if you're on the cutting edge you don't see this so clearly, but the technology we use shapes our culture and how it develops. One of the things I think is interesting about all this is that we're really trying to build a new culture atop these new technologies. And I think we can do that in this field by asking ourselves 'who would we want to be if we came into this whole news and internet climate completely fresh?' It's about how we define and think and continue to think about journalism and how we can better serve our readers. And I think the technologies we're on now can and will give rise to new cultures and make a real change.

It's exciting because it's a time when we might have this totally wrong and we could totally flame out, but it's also a time where you can try some very big things. If you got into this to learn about the world and inform big audiences like I did, then that's an amazing and appealing prospect. And really, if you're in this game and you're not excited about that, then I don't know what you're here for.
Again, this is both quite intriguing and a bit of a head scratcher. Klein and Yglesias are policy nerds with some niche interests outside of the politics-policy realm. Yglesias is an NBA junkie, for example.But it's odd to think of them running a news operation that's about, well, everything.