Family Research Center Shooter Charged, Tony Perkins Blames FRC Critics
Entirely unsurprisingly, the shooting at the Family Research Center's office in Washington, D.C. is already being politicized.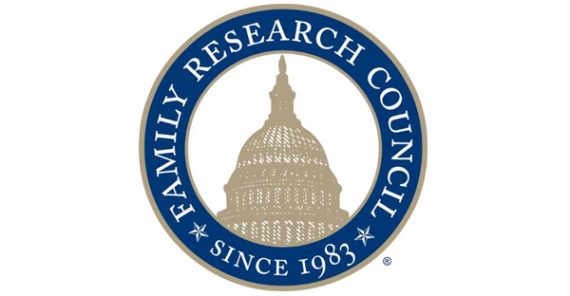 The man who shot a guard at the Washington, D.C. offices of the Family Research Center yesterday appeared in Court today and was formally charged in the incident, while revelations about what may or may not have been his motives have sparked the inevitable political wars:
The man authorities say walked into the downtown D.C. offices of the Family Research Council and shot a security guard Wednesday morning was charged Thursday with assault with intent to kill while armed and interstate transportation of a firearm and ammunition, according to court filings and officials.

Floyd Lee Corkins II, 28, of Herndon, appeared in U.S. District Court in D.C. Thursday afternoon during a brief hearing before Magistrate Judge Alan Kay. During the proceeings, which lasted approximately 20 minutes, the judge ordered Corkins held without bond ahead of another hearing scheduled for August 24.

According to an FBI affidavit made public Thursday, Corkins walked into the lobby of the conservative group's headqurters shortly before 11 a.m. and encountered the guard, Leonardo Reno Johnson.

A law enforcement official familiar with the incident but not authorized to talk about it, said Corkins asked to see someone Johnson didn't know. Johnson has worked at the Council for 11 years and became suspicious. Corkins said he had the name in his bag, bent down and pulled out a 9mm handgun, the official said.

Corkins said "I don't like your politics," according to the FBI affifavit. He then shot at Johnson, the affidavit said, and hit him in the arm.

Johnson, wounded, wrestled the gun away and subdued Corkins, the affifavit said.

If convicted, Corkins could face prison sentences of up to 10 years on the federal firearms charge and up to 30 on the District of Columbia assault charge.

At Thursday's hearing, Corkins appeared in white prison jumpsuit, walking into the courtroom quietly between two U.S. Marshals over which he towered. As Kay outlined the charges against him, he stood twirling his thumbs with his hands behind his back.

Kay asked Corkins whether he had enough money to pay for an attorney; he said he did not. "I have about $300," Corkins said in a soft, clear voice.

In a Thursday morning interview, Leonardo Johnson's mother said she was proud of her son for subduing the gunman and "so happy" to hear the District's police chief call him a hero.

"I'm sorry for what happened, and the way he got hurt," Virginia Johnson said by telephone from her Southeast home. She spoke with her son, when he called from a hospital moments after she saw news of the shooting on television newscasts.

"Yes, I'd say he was a hero," said Virginia Johnson, 72.

D.C. Police Chief Cathy L. Lanier credited Johnson with preventing a tragedy by stopping Corkins from reaching the upstairs offices in the group's six-story building at Eighth and G streets NW.

In the Thursday interview, Johnson's mother said she thought her son was the one hurt even before his name emerged publicly because she knew where he worked.

By the time he called her from the hospital, she said, "I was crying. I was upset. He was trying to calm me down."

Johnson said her son, who also lives in Southeast, didn't provide many details of the incident.

"He just told me, 'Ma, I got shot.' I said 'I figured it was you.' I said, 'Where did you get shot at?' He said 'In the arm.'"

She said she learned that her son had stopped the gunman from television reports. "I was so happy" after hearing Lanier's remarks, Johnson said.

The FBI affifavit said authorities recovered the 9mm Sig Sauer handgun, plus two additional magazines of ammunition. When agents searched Corkins's backback, they found another 50 rounds of ammunition, and 15 sandwiches from Chick-Fil-A.

The Atlanta-based fast-food chain has been embroiled in controversy in recent weeks after its president spoke out against same-sex marriage. The Family Research Council also opposes such unions.
Corkins has been held over for a mental evaluation, which is always advisable in these situation, and so far at least no bond has been set. So far at least, it's unclear whether he'll be tried in Federal Court or in D.C. Superior Court. The firearms charge is potentially a Federal charge, but the assault charge would not be unless the FBI was able to determine that this qualified as "domestic terrorism" because Corkins was intending to achieve some kind of political goal. So far, they have not done that, and the Federal authorities are explicitly avoiding the "domestic terrorism" label notwithstanding the "I don't like your politics" comment that Corkins apparently made before shooting. Based on the available evidence, it strikes me as rather tenuous to describe this as "terrorism" notwithstanding the comment. More likely than not, we're dealing with a slightly deranged man who took his political anger too far. That's not terrorism, it's assault, and it belongs in state, or in this case District of Columbia, court, not the Federal Courts.
Of course, as with everything else in the world today this matter took on a political tone almost as soon as it was reported. People jumped to conclusions about what the motivations of this man were before any evidence had even been released, and many on the right are echoing the comments of FRC President Tony Perkins, who is saying that critics of his organization bear some of the responsibility for what happened:
The head of the Family Research Council, Tony Perkins, today said the Southern Poverty Law Center and other groups gave "license" to a shooter who injured a security guard at the conservative religious policy and lobbying organization's headquarters on Wednesday.

In a news conference outside the Family Research Council's building addressing the incident and the arrest of the alleged shooter, Floyd Corkins II, Perkins said: "Let me be clear that Floyd Corkins was responsible for firing the shots yesterday that wounded one of our colleagues … but Corkins was given a license to shoot an unarmed man by organizations like the Southern Poverty Law Center that have been reckless in labeling organizations 'hate groups' because they disagree with them on public policy."
This is quite simply absurd. It is the conservative version of the people who tried to argue that Sarah Palin's PAC sending out a mailer with "targets" on it somehow contributed to the Gabby Giffords shooting. As I noted at the time, this was quite simply an absurd position:
There's no evidence that Jared Lee Loughner was any kind of a Palin follower or fan; in fact, his politics over the past several years seem to have been a bizarre mixture of far left, far right, and conspiracy theories. There's also anecdotal evidence that he is, at least in some sense, mentally disturbed.Finally, it's becoming clear that this individual had some kind of obsession with Giffords long before anyone outside of Alaska ever heard the name Sarah Palin.  How, exactly, Sarah Palin is responsible for the actions of such a person is beyond me, and I'm a guy who has very low regard for Palin to begin with.
Steve Benen points to another example, the story of a Tennessee man who shot up a church in 2008 because he objected to the "liberal teachings" of that church. When police searched his home they found a host of books by such conservative authors as Michael Savage, Sean Hannity, and Bill O'Reilly. Benen asks:
Did Savage, Hannity, and O'Reilly give, to use Tony Perkins' word, "license" to the madman to shoot nine unarmed, innocent people in a church? Of course not. Savage, Hannity, and O'Reilly are free to share their political opinions, and so long as they don't incite acts of violence, it's unfair to blame them for the actions of a madman.

Indeed, Perkins has been deeply critical of all kinds of people for all kinds of reasons. If some sick individual heard those criticisms and decided to commit and act of violence, Perkins wouldn't be responsible, either.

I'm a little surprised Perkins pushed this argument today, and I have to wonder if, once people have a chance to catch their breath and reflect on yesterday's violence, he might reconsider.
My guess is that he won't, because this kind of argument is something the right just absolutely loves, and it gives a chance for the FRC to claim the status of the victim of some far flung conspiracy, which will no doubt be helpful in fundraising. What Corkins did in this case is horrible, and unjustified. He deserves to rot in jail for it, and I'm just glad that the security guard he shot was not more seriously injured and was able to react quickly enough to prevent him from causing further tragedy. At the same time, though, the manner in which Perkins and others are seeking to politicize just a little more than 24 hours it happened is really just quite disgusting.