Fareed Zakaria Reinstated By Time And CNN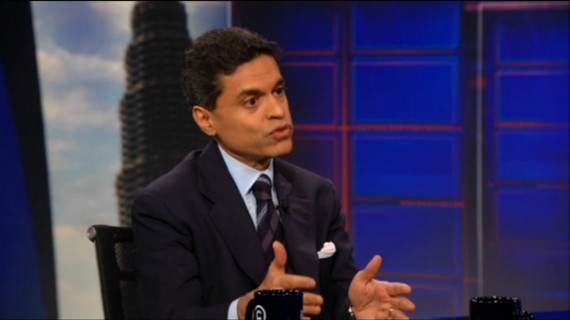 One week after being suspended by both of the media outlets he was working for, which happen to be owned by the same company by the way, Fareed Zakaria has been reinstated:
Time magazine and CNN are reinstating the commentator Fareed Zakariaafter a review of his work in light of his admission that he plagiarized parts of a New Yorker article in a recent column for Time.

"We have completed a thorough review of each of Fareed Zakaria's columns for Time, and we are entirely satisfied that the language in question in his recent column was an unintentional error and an isolated incident for which he has apologized," a Time spokeswoman said in a statement on Thursday. "We look forward to having Fareed's thoughtful and important voice back in the magazine with his next column in the issue that comes out on Sept. 7."

The magazine suspended Mr. Zakaria, 48, on Friday after he apologized for copying sections of his column on gun control — in the Aug. 20 issue — from an article written by the historian Jill Lepore of Harvard in The New Yorker.

After the news, CNN also suspended him as host of the weekly program "Fareed Zakaria GPS" and said that a shorter blog post that he had written for CNN's Web site had similarly unattributed excerpts. CNN and Time magazine are both part of Time Warner.

The network said in a statement on Thursday that it, too, had completed an internal review of Mr. Zakaria's work. "We found nothing that merited continuing the suspension," the statement reads, adding, "Zakaria has apologized for a journalistic lapse. CNN and Zakaria will work together to strengthen further the procedures for his show and blog." His program will return on Aug. 26.

The Washington Post later announced that it would conduct a review of his columns. But a Post spokeswoman said she expected him to continue his column in September.
Unless there were evidence of serial abuse, and the recent allegations by one Washington Post reporter have been thoroughly debunked, then this seems like an appropriate outcome to me. Zakaria made a mistake in the parallel gun control columns he wrote for CNN and Time, but it doesn't strike me that one such mistake should be a career ender.