FBI Opens Investigation Into News Corporation Hacking Scandal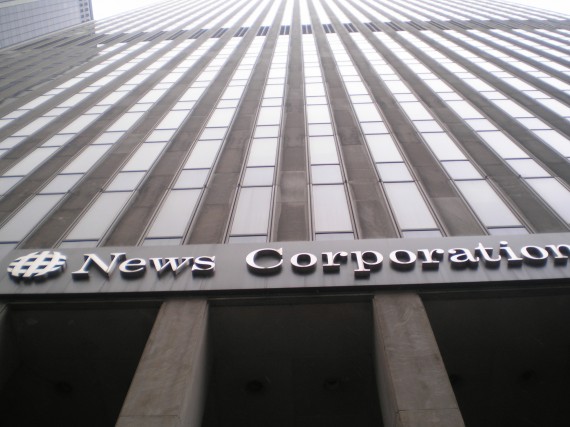 The phone hacking scandal that started at one newspaper in London, has now crossed the Atlantic Ocean:
In response to requests from members of Congress and at least one news media report, the Federal Bureau of Investigation in New York on Thursday opened a preliminary inquiry into allegations that News Corporation journalists sought to gain access to the phone records of victims of the Sept. 11 attacks, people briefed on the matter said.

The investigation is in its earliest stages, one of the people said, and its scope was not yet clear. It also was unclear whether the F.B.I. had identified possible targets of the investigation or possible specific criminal violations.

The inquiry was prompted in part by a letter from Representative Peter T. King, Republican of New York, to Robert S. Mueller III, the F.B.I. director, in which he asked that the bureau immediately open an investigation of News Corporation, citing media reports that journalists working for its subsidiary, The News of the World, tried to obtain the phone records of 9/11 victims through bribery and unauthorized wiretapping, the people said.

The decision to open a case in New York stemmed from the mushrooming hacking scandal that has wracked Britain for days, ever since The News of the World admitted that it had illegally intercepted the voice mail of Milly Dowler, a 13-year-old girl abducted and murdered in 2002. It also follows a decision by the News Corporation chairman, Rupert Murdoch, to withdraw from the biggest media takeover bid in British history.

The investigation was expected to be handled jointly by two F.B.I. squads in the bureau's New York office, one that investigates cybercrimes and another that focuses on public corruption and white collar crimes, one of the people said. They all spoke on the condition of anonymity because they were not authorized to discuss the case.
In all honesty, I'd be surprised if any of News Corporation's American holdings were involved in the activities that have been uncovered in Britain. What's happened there strikes me as being something that arose out of the rather unique, and cut-throat, nature of the London tabloid business and the manner in which both of the major political parties used those papers, and were used by them, to promote their own agendas.