FBI Probing Virginia Governor Bob McDonnell
The FBI is looking into Virginia Governor Bob McDonnell's relationship with a major donor.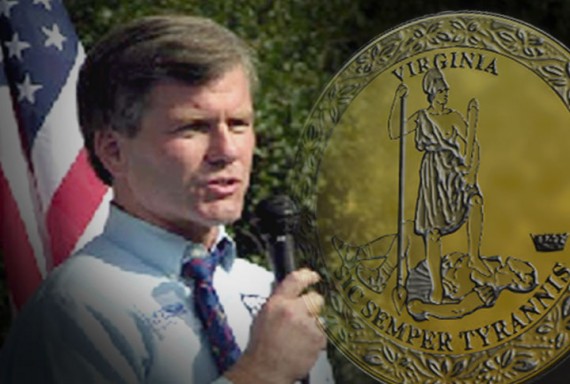 The FBI is looking into Virginia Governor Bob McDonnell's relationship with a major donor.
WaPo ("FBI looking into relationship between McDonnells, donor"):
FBI agents are conducting interviews about the relationship between Virginia Gov. Robert F. McDonnell, his wife, Maureen, and a major campaign donor who paid for the food at the wedding of the governor's daughter, according to four people familiar with the questioning.

The agents have been asking associates of the McDonnells about gifts provided to the family by Star Scientific chief executive Jonnie R. Williams Sr. and actions the Republican governor and his wife have taken that may have boosted the company, the people said.

[…]

The interviews, at which Virginia State Police investigators were present, began in recent months as an outgrowth of a federal investigation of securities transactions involving Star Scientific, which produces a dietary supplement called Anatabloc. The company disclosed that probe in a regulatory filing last month, saying it had received subpoenas from the U.S. attorney's office for the Eastern District of Virginia.

Now, federal officials are trying to determine whether to expand that investigation into a broader look at whether McDonnell or his administration took any action to benefit Star Scientific in exchange for monetary or other benefits, according to the four people familiar with the interviews. It is unclear whether the probe will be broadened.

U.S. Attorney Neil H. MacBride declined to comment, as did spokesmen for the FBI's Richmond division and the state police.
It's plausible that the McDonnells are close friends with Williams and that he's simply shelling out what to him are pittance amounts out of kindness. And one would think proving that any state action on behalf of Star Scientific were a quid-pro-quo beyond a reasonable doubt incredibly difficult.
Still, it doesn't look good. McDonnell didn't report the various gifts on his disclosure forms, arguing that they were given to his wife and daughter, not him, and therefore he wasn't required to disclose them. That may well be the case but going beyond the minimum standard would seem the prudent course here. And, frankly, a state governor should generally decline large personal gifts, regardless, just to keep these sort of questions from coming up in the first place.