FBI Wondered if Trump was Working for Russia
The firing of Comey raised serious concerns in the Bureau.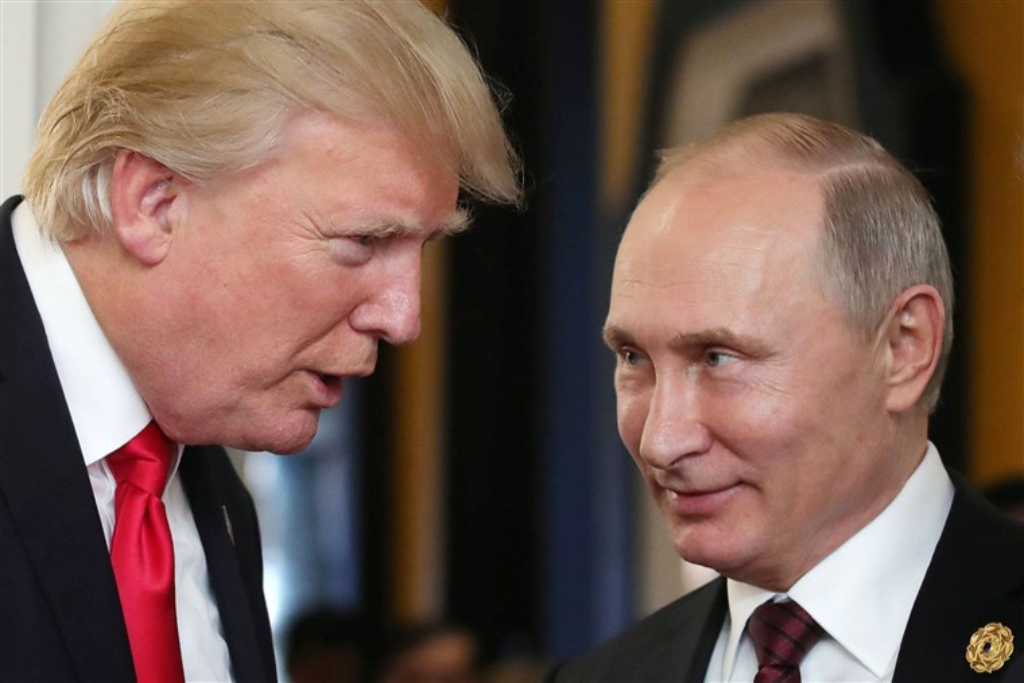 Via the NYT:  F.B.I. Opened Inquiry Into Whether Trump Was Secretly Working on Behalf of Russia.
In the days after President Trump fired James B. Comey as F.B.I. director, law enforcement officials became so concerned by the president's behavior that they began investigating whether he had been working on behalf of Russia against American interests, according to former law enforcement officials and others familiar with the investigation.

The inquiry carried explosive implications. Counterintelligence investigators had to consider whether the president's own actions constituted a possible threat to national security. Agents also sought to determine whether Mr. Trump was knowingly working for Russia or had unwittingly fallen under Moscow's influence.
This underscore how troubling and unusual Trump's treatment of Comey was.
Agents and senior F.B.I. officials had grown suspicious of Mr. Trump's ties to Russia during the 2016 campaign but held off on opening an investigation into him, the people said, in part because they were uncertain how to proceed with an inquiry of such sensitivity and magnitude. But the president's activities before and after Mr. Comey's firing in May 2017, particularly two instances in which Mr. Trump tied the Comey dismissal to the Russia investigation, helped prompt the counterintelligence aspect of the inquiry, the people said.
The piece goes on to detail the various suspicious behaviors of Trump vis-a-vis Russia, culminating in his behavior post-firing:
The second event that troubled investigators was an NBC News interview two days after Mr. Comey's firing in which Mr. Trump appeared to say he had dismissed Mr. Comey because of the Russia inquiry.

"I was going to fire Comey knowing there was no good time to do it," he said. "And in fact, when I decided to just do it, I said to myself — I said, you know, this Russia thing with Trump and Russia is a made-up story. It's an excuse by the Democrats for having lost an election that they should've won."
Really, the article notes that many of the reason that the broader public (or, at least some of it) has been concerned about Trump's behavior regarding Russia also got the attention of the FBI, especially once he fired Comey.
F.B.I. officials viewed their decision to move quickly as validated when a comment the president made to visiting Russian officials in the Oval Office shortly after he fired Mr. Comey was revealed days later.

"I just fired the head of the F.B.I. He was crazy, a real nut job," Mr. Trump said, according to a document summarizing the meeting. "I faced great pressure because of Russia. That's taken off."
Really, the fact that the FBI took seriously the possibility that the President of the United States might be working on behalf of a foreign government, especially one that could be described as a rival, if not adversary, is stunning.
I fear that it will be met, however, with a "meh" by far too many people.  However, it will put even more pressure on the House Democrats to engage in serious investigation of the President.
I think we do see that there has been legitimate reasons to be concerned that Trump's actions were in alignment with Russian interests, whether he understood that to be the case or not.  As the facts start emerging, such as the revelations of Manafort sharing polling data with Russian government-linked individuals underscores that, at a minimum, Trump was a dupe who was working in a way to bolster Russian interests whether he understood that fact or not.