FDA Considering Age Limits For Caffeinated Beverages?
Recent comments from an FDA official raise the prospect that the agency is considering minor's access to caffeinated beverages.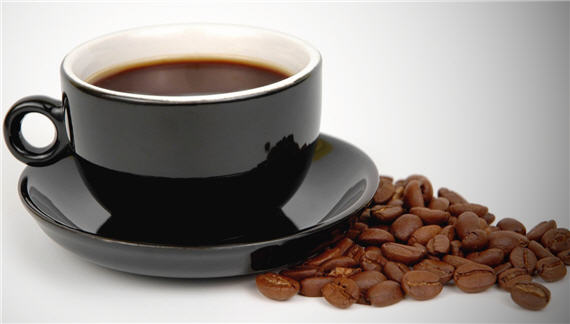 Recent comments by an official with the Food And Drug Administration have led some to wonder if the agency is considering more heavily regulating the use of caffeine as a food additive:
A few European countries have moved toward regulation — in Sweden, for example, many grocery stores do not sell energy drinks to people under 15. The United States is not likely to lead the charge into federal regulation tomorrow or next year, but when Michael Taylor, deputy commissioner for foods and veterinary medicine at the Food and Drug Administration, was asked last week, "Is it possible that FDA would set age restrictions for purchase?" he responded:

We have to be practical; enforcing age restrictions would be challenging. For me, the more fundamental questions are whether it is appropriate to use foods that may be inherently attractive and accessible to children as the vehicles to deliver the stimulant caffeine, and whether we should place limits on the amount of caffeine in certain products.

Taylor's comment came in the context of the FDA's announcement that, as the organization put it, "in response to a trend in which caffeine is being added to a growing number of products, the agency will investigate the safety of caffeine in food products, particularly its effects on children and adolescents." It's a kind of nonchalant way to say that the organization in charge of making sure everything we eat and drink is safe for us is, decades into the mass marketing and sale of heavily caffeinated products without regulation to all U.S. markets, going to look into their safety.
To a large degree, these signals from the FDA are being motivated by the increasing popularity, among both adults and teenagers, of high caffeine energy drinks like Red Bull, Rock Star, and Monster. There has also been no small degree of controversy about products that mix high levels of caffeine with alcohol, which have been subjected to sales restrictions and FDA warnings for several years now. This last measure is understandable since there do appear to be adverse health risks associated with mixing high levels of caffeine with alcohol, even for people who are generally healthy. Of course, any action the FDA takes doesn't prevent individuals from preparing such beverages themselves at home.
With specific reference to caffeine itself, though, there appears to be some ambiguity about just how much of a health risk it actually poses. Some medical groups have warned against excessive caffeine intake, especially by adolescents, but teenagers have been consuming such beverages for a very long period of time with no apparent deleterious effects on their health. Additionally, there's plenty of research that suggests that caffeine has several important health benefits, so it's hard to say that the substance is, in and of itself dangerous.
More broadly, though, this strikes me as another situation where the government would be substituting its judgment for the judgment and choices of free individuals. Let's concede for the sake of argument that there might be health concerns related to the consumption of caffeinated beverages by minors, the question that arises next is why that should be the basis for broad policy prescriptions by the state that would impact not just teenagers, but also adults. Much as with the idiotic efforts of some communities to regulate the contents of McDonald's Happy Meals, this strikes me as a situation where parents should be allowed to make judgments on how best to raise their children. If they're comfortable with allowing their 17 year old reasonable access to caffeinated beverages, why should the state have any say in the matter at all? Indeed, I recall drinking coffee by the time I was 15 or 16. I didn't overdo it, and this is long before the days when there was a Starbucks on every corner, but I certainly don't think I was putting myself at risk in any significant respect, and if my parents had thought I was then they could have restricted my access to the beverage. On the whole, parents are fairly good guardians of their children's health, I see no reason for the state to step in and take over the job for them.
H/T: United Liberty