Federal Civil Rights Charges Unlikely Against Darren Wilson In Michael Brown Shooting
Not surprisingly, the Federal investigation of the Michael Brown shooting is ending much like the state investigation did.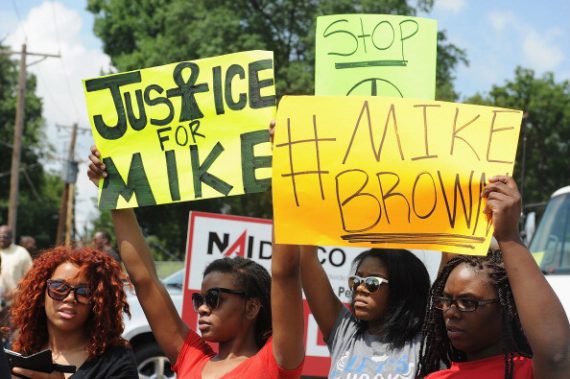 Some two months after a state Grand Jury declined to indict him on any charges, it is now being reported that former Ferguson, Missouri Police Office Darren Wilson is unlikely to face Federal Civil Rights charges in connection with the shooting of Michael Brown:
WASHINGTON — Justice Department lawyers will recommend that no civil rights charges be brought against the police officer who fatally shot an unarmed teenager in Ferguson, Mo., after an F.B.I. investigation found no evidence to support charges, law enforcement officials said Wednesday.

Attorney General Eric H. Holder Jr. and his civil rights chief, Vanita Gupta, will have the final say on whether the Justice Department will close the case against the officer, Darren Wilson. But it would be unusual for them to overrule the prosecutors on the case, who are still working on a legal memo explaining their recommendation.

A decision by the Justice Department would bring an end to the politically charged investigation of Mr. Wilson in the death of 18-year-old Michael Brown. The Missouri authorities concluded their investigation into Mr. Brown's death in November and also recommended against charges.

But a broader Justice Department civil rights investigation into allegations of discriminatory traffic stops and excessive force by the Ferguson Police Department remains open. That investigation could lead to significant changes at the department, which is overwhelmingly white despite serving a city that is mostly black.

Benjamin L. Crump, a lawyer for Mr. Brown's family, said he did not want to comment on the investigation until the Justice Department made an official announcement.

"We've heard speculation on cases before that didn't turn out to be true," Mr. Crump said. "It's too much to put the family through to respond to every rumor."

Mr. Wilson's lawyer did not return calls for comment.
While this is likely to disappoint the people who continue to stage protests in Ferguson and elsewhere around the country related to the failure to indict Wilson as well as the broader issue of police shootings and deaths by other means involving African-American males as exemplified by cases as Eric Garner in New York City and Tamir Rice in Clevelan d, the outcome of is hardly surprising. While Federal Prosecutors are not bound by the decision of the state Grand Jury, the fact that that body failed to return an indictment even after considering such a wide swath of evidence, nearly all of which has now been released to the public, makes it unlikely that there would be sufficient justification for Federal charges in the case.  The most important reason for this, of course, is that the standards for a Federal prosecution are far more narrow than possible under state law. While the circumstances under which the Brown shooting took place arguably could have led to charges for anything ranging from negligent homicide all the way up to murder, Federal law only allows prosecutors to pursue charges if it could be shown that there was evidence that Wilson acted with a racial motivation or some other intention to deny Brown his civil rights and that the killing was unjustified under the law. Proving the second element was made next to impossible with the release of the Grand Jury testimony and evidence, which at the very least would obviously provide sufficient evidence for the defense to establish reasonable doubt on the justification issue. As to the additional finding of an intent to violate Brown's civil rights, and much like the George Zimmermann/Trayvon Martin case where the Federal Government apparently also has failed to find sufficient grounds for filing charges, it has been apparent for quite some time that there was no real evidence of a racial angle to the case notwithstanding the efforts of some to paint in in such a light. Weeks prior to the announcement from the St. Louis County Grand Jury, in fact, Federal officials were telling reporters that it was unlikely that Federal charges would be filed against Wilson and that much of the evidence that was being presented to the Grand Jury was consistent with the version of events that Officer Wilson had shared with investigators. Given all of this it really shouldn't be a surprise that we've now reached the point where the Justice Department is apparently on the verge of announcing that its investigation of the matter is over, and that there will be no charges against Wilson. If there was insufficient evidence to sustain an indictment at the state level, and there clearly was, then it's unlikely there would be sufficient evidence for an indictment at the Federal level.
The question, of course, is what happens going forward. When it comes, the announcement that there will not be a Federal indictment of Wilson is likely to lead to at least some escalation in the number and size of protests even if it is only temporary since it will essentially be the end of the road for efforts to hold Wilson responsible for what happened to Michael Brown. Yes, the Brown family can still pursue a civil case against Brown but those claims can only lead to an award of monetary damages that, in the end, they will be unlikely to be able to collect on beyond whatever the limits of the insurance policies that cover Ferguson and its Police Department might be. However, this isn't exactly an unforeseeable outcome. Way back in August hen the first round of protests were happening, it was always possible that there would be no conviction or indictment in this case. Now that we've reached that point, protesters may just have to accept the outcome.