Federal Government To Test 'Presidential Alert' System Thursday
Be prepared to get a test message from the Federal Government at 2:18 pm Eastern Time on Thursday. This is only a test.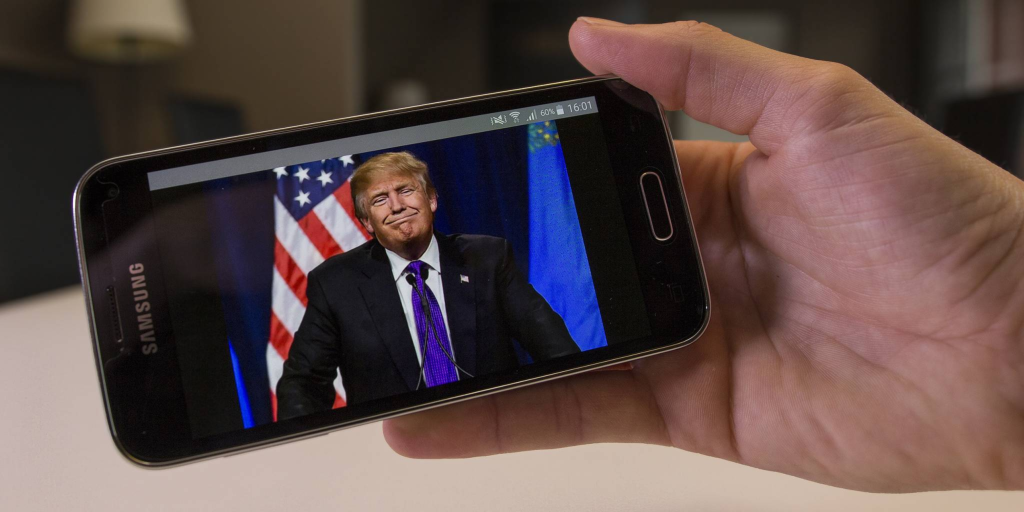 The Federal Government will be conducting the first-ever test of a nationwide cellphone alert system first developed during the Obama Administration:
Next Thursday, the Federal Emergency Management Agency will do its first test of a system that allows the president to send a message to most U.S. cellphones.

More than 100 mobile carriers, including all the major wireless firms, are participating in the roll out, FEMA stated in a message on its website posted Thursday.

"The EAS [Emergency Alert System] is a national public warning system that provides the President with the communications capability to address the nation during a national emergency," FEMA said.

The test message will have a header that reads "Presidential Alert," according to the agency.

Users whose phones are on will twice hear a tone and vibration and then see an English-only (for now) message: "THIS IS A TEST of the National Wireless Emergency Alert System. No action is needed."

The wireless emergency alerts (WEA) system was authorized by Congress in 2015 under a law that states the "system shall not be used to transmit a message that does not relate to a natural disaster, act of terrorism, or other man-made disaster or threat to public safety."

Experts didn't appear to be too concerned that Trump, known to use his smartphone to blast opponents, berate subordinates and take shots at the news media on Twitter, could abuse WEA.

"If you separate this from the politics and personality of any individual president then this is a great idea and an amazing use of technology to reach everybody if they're in harms way," said Karen North, director of the Annenberg Digital Social Media program at the University of Southern California.

UCLA communications professor Tim Groeling agreed, writing via email, "broadcast-based emergency alert systems … have remained professional and impartial over decades."

The WEA is a new way to reach an America increasingly attracted to fragmented forms of media found on phones, tablets and laptops. The well-worn emergency alert system reaches mainly radio and television broadcasters, cable systems, satellite radio and television providers.

"A system like this seems necessary in an era where most people are disconnected from 'live' media like radio and television," Groeling said.
If you've purchased a phone since roughly 2015, it comes with a setting that allows it to receive certain alerts. Some of these, such as local weather alerts or Amber Alerts can be turned off, but the Presidential Alert is the one warning that, by law, cannot be disabled. The obvious purpose of something such as this, of course, is to allow authorities to get news and information to a wide number of people in the easiest way possible. It's basically the cell phone version of the Emergency Broadcast System that we are all familiar with, mostly because of the tests that are broadcast over television or radio at various times. The system provides that it will cause every phone equipped with the capacity to receive the alerts will vibrate and issue an alert sound as well as a visual message as long as the phone is turned on. This alert system was created for basically the same purpose and was intended to address the fact that television and radio may not be the best way to communicate crucial information in a timely manner.
All of this brings to mind the incident that occurred earlier this year in Hawaii when a similar statewide system was mistakenly used to send out an alert about an inbound North Korean missile under circumstances that remain somewhat still unexplained given the procedures that were supposedly in place. For a short period of time at least, this caused thousands of Hawaiians to seek shelter against what they thought was the unthinkable but which ultimately turned out to be a big mistake. Hopefully, whatever lessons have been learned from that mistake are being applied to the system operating these Presidential alerts.
Inevitably, of course, this has led many people to make comments, whether serious or not, about President Trump using a system like this to send political messages like his Tweets to every cellphone owner. However, the system doesn't work that way. This isn't a system that the President can just pick up his phone and use as if it were Twitter. It is an operation controlled by the Federal Emergency Management Agency and the Department of Homeland Security as well as the Federal Communications Commission and there are strict protocols regarding how and when it can be used. FEMA has more information about the system as well as information about Thursday's upcoming test.
So, be prepared for your phone to buzz and ring on Thursday. Don't worry, it's just Uncle Donald calling.