Federal Grand Jury Indicts Jared Loughner On Three Counts Of Attempted Murder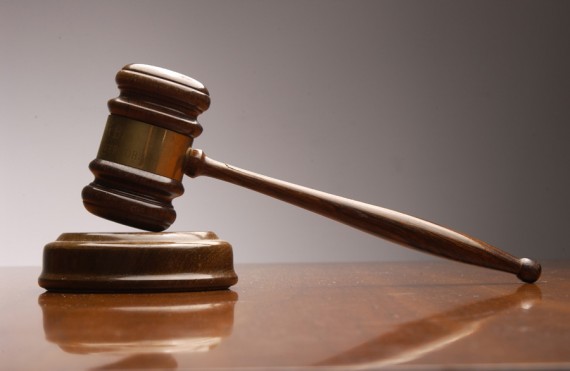 The first round of indictments against Jared Lee Loughner were handed down late today:
A federal grand jury in Tucson today handed up a first round of indictments against suspected Tucson shooter Jared Loughner, charging him with the attempted assassination of U.S. Rep. Gabrielle Giffords and the attempted murders of her aides Ron Barber and Pam Simon.

The shootings occurred during a spree outside a Safeway supermarket near Tucson on Jan. 8 that left six dead and 13 others wounded.

"We are in the early stages of this ongoing investigation," U.S. Attorney Dennis K. Burke said in a written statement. "We have made considerable progress in a short period of time."

Superseding indictments could come as early as 60 days in the murders of U.S. District Judge John Roll and Giffords' aide Gabe Zimmerman. Sources indicated that the indictments would be done piecemeal in order to meet constitutional requirements.

The federal criminal code allows penalties of up to life in prison for an attempted assassination of a member of Congress. When federal murder charges follow, prosecutors could seek the death penalty.

"This case also involves potential death-penalty charges, and (Justice) Department rules require us to pursue a deliberate and thorough process," Burke said. "Today's charges are just the beginning of our legal action. We are working diligently to ensure that our investigation is thorough and that justice is done for the victims and their families."

By federal law, defendants in felony cases must be indicted within 30 days in order to hold them in custody.

Loughner, 22, the lone suspect in the case, is being held in a federal detention facility outside Phoenix. He is scheduled to appear for arraignment Monday at 1:30 p.m. before U.S. District Judge Larry A. Burns in the Sandra Day O'Connor Federal Courthouse in Phoenix.
There will be an indictment for the murder of Gabriel Zimmermann at some point, but that will have to occur after the Justice Department does a review to determine if the case is death penalty appropriate. The same thing will have to happen with regard to Judge John Roll, but that case has an additional factual issue that will have to be resolved. The Federal statutes covering murder of a Federal official mandate that the murder occur while they were performing their official duties. In the case of Giffords and her employees, that's not an issue since they were conducting an constituent event. In Roll's case, prosecutors would essentially have to establish beyond a reasonable doubt that Judge Roll went to the Safeway on the morning of January 8th for some purpose related to his duties as Chief Judge. There have been conflicting reports as to the reason Judge Roll was there and if he in fact had just happened to stop by after going to Mass that morning, then I don't think the U.S. Attorney will be able to establish Federal jurisdiction for his murder.
More to come, I'm sure.