Federal Judge Blocks Sports Betting In New Jersey, But It Should Be Legal Everywhere
Not surprisingly a Federal Judge has blocked New Jersey's latest effort to legalize sports gaming. As a matter of policy, though, there's no reason it shouldn't be legal to place wagers on sporting events.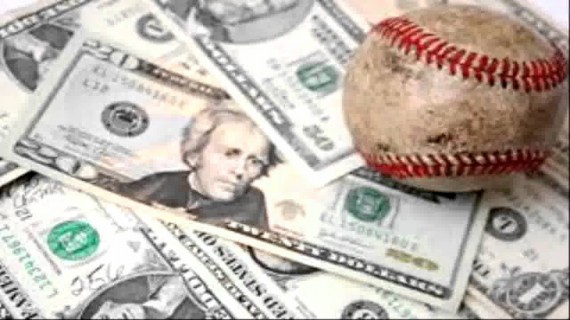 Late yesterday, a Federal Judge issued a temporary stay against a New Jersey plan that would have allowed sports betting to go forward in the state starting this weekend:
A federal judge on Friday blocked New Jersey Gov. Chris Christie's push to legalize sports betting, dealing another blow to the state's yearslong fight to allow wagering on professional and collegiate athletic events.

U.S. District Judge Michael Shipp issued a temporary restraining order against New Jersey, granting a request made in a lawsuit filed by the National Football League, the National Collegiate Athletic Association and other sports groups. The judge didn't rule on the merits of the issue.

Mr. Christie signed a bill last week that essentially authorizes sports betting in New Jersey, reversing part of the state law that bans sports betting and essentially saying the state wouldn't regulate such betting whatsoever. Aides likened it to how states handle medical marijuana.

A spokesman for Mr. Christie emphasized that the restraining order is temporary.

"We continue to have full confidence in the strength and appropriateness of our position as we move forward in the litigation," he said.

It is unclear what will happen next. The state had previously lost a legal battle to overturn a federal law that blocks sports gambling in all but four states. Most sports gambling is done in Nevada, with some in Delaware.

Monmouth Park Racetrack said it would begin sports betting this weekend before the judge's ruling, but all Atlantic City casinos said they would not forge ahead because they were worried about federal intervention.

"While we are disappointed not to be able to start this Sunday, we are confident that sports betting will be coming to New Jersey in the very near future," said Dennis Drazin, the operator of Monmouth Park, in a statement respond to the ruling.

Judge Shipp ruled that the sports leagues needed to put up a $1.7 million bond to ensure the potential loss in revenue to the state if it ultimately wins its argument for sports betting in New Jersey.

When asked by lawyers for Monmouth Park if the temporary restraining order only applies to sports contests run by the leagues asking for the injunction, he said it did.

Mr. Drazin said the injunction would still allow for Monmouth Park to offer sports betting on golf, tennis, boxing, Mixed Martial Arts fighting, NASCAR and soccer. A track spokesman didn't immediately respond to whether bets would be taken at Monmouth Park on those sports.
While this stay is characterized as a temporary stay while Judge Shipp considers the merits of the lawsuit filed by the leagues, something that could take months and likely won't be resolved before the end of the current NFL season in any case, it's worth noting that this is the same Judge that ruled against the state several years ago during the first round of litigation on this matter. Given that, the odds seem stacked against the state at the trial level at the moment, although it is worth noting that New Jersey is proceeding based on the opinion of the Third Circuit in that previous case which pointed out that, under the Federal law at issue in that case, the state could repeal its own laws against sports gaming and allow the practice to go forward as a legal business as long as the state was not running the operation. It was in reliance on that ruling that Governor Christie recently signed into law a bill repealing the state's laws against sports gaming and allowed the pilot program at Monmouth Park, which is operated by a London-based bookmaker, to go forward. Whether that will be sufficient to get around the provisions of the professional and Amateur Sports Protection Act (PASPA) is the issue that is now before Judge Shipp and will ultimately end up before the Third Circuit and, possibly, the Supreme Court. Until then, though, it would appear that there will be no sports gambling in the Garden State.
As I noted in my post on the lawsuit that the sports leagues had filed earlier this week, leaving the legal arguments aside for the moments there really don't seem to be any strong arguments against legalizing sports betting on the policy side of the argument, at least none that have already been made and rejected with respect to lotteries and legalized casino gambling. Some will argue that there is a social cost of some kind form legalizing sports gaming because of the possibility that it would lead to gambling addictions. That argument is true, though, of state-run lotteries, horse racing, and casinos and those have all, properly, been legalized in many states. It's also true of alcohol, but we learned during a decade long experiment in the 1920s that banning something that the people want to do doesn't mean they won't do it and imposes social costs of its own that leads to increased crime in general. The sports leagues, and others, have argued that legalized sports gambling would somehow impact the "integrity" of the game, but there's no real evidence to support that assertion and it ignores the fact that it is not a proper function of government at any level to protect the integrity of a private enterprise. That is something best left to the individual leagues to deal with, as they have been for decades now.
Much like the arguments against legalizing marijuana, there really isn't any argument against sports gambling that doesn't boil down to the fact that some people don't like the choices that other people make and try to use the power of the state to prevent them from making them. Prohibition and the War On Drugs, however, have shown us that making something people want to do illegal just forces it underground. The practice is already legal in Nevada, where there is an active business, and three other states, it's legal overseas where it it common for people to place bets on American sporting events, and, of course, it occurs in the less than legal venues of person-to-person wagering and operations run by organized crime. Given all of that, there really doesn't seem to be any reason why it should not be permissible for government to allow sports gaming to be a legal business that takes place out in the open rather than something that takes place in back rooms run by criminals. Ideally, Congress and the states should get out of the way and let the marketplace decide if there really is a big market for sports gaming in the United States. The political influence of the major sports leagues makes it unlikely this will happen in the short term, of course, which is why the course New Jersey has taken these last several years through the court system necessary. I for one hope they succeed.