Federal Judge Enjoins Military From Enforcing Don't Ask, Don't Tell
A Federal Judge in California has struck another blow to the military's Don't Ask, Don't Tell policy. Now, the ball is in President Obama's court.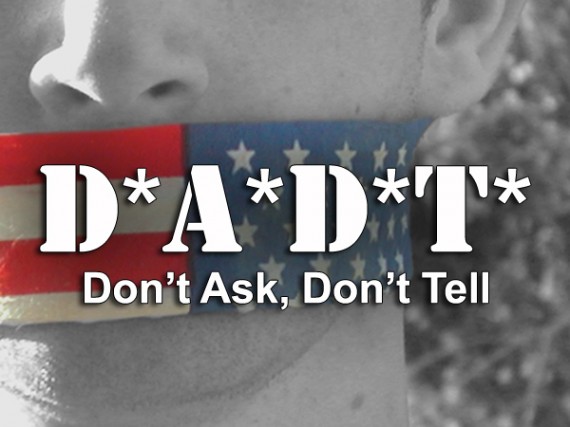 Last month, Federal Judge Virginia Philips issued an opinion declaring the military's Don't Ask, Don't Tell policy to be unconstitutional. For the past month, the Plaintiffs and the Federal Government have been engaged in a legal battle over the scope of the injunction that Phillips would issue in light of her order. Today, Judge Phillips pretty much gave the Plaintiffs everything they wanted and issued an injunction forbidding the military from enforcing Don't Ask, Don't Tell at all:
SAN DIEGO (AP) — A federal judge issued a worldwide injunction Tuesday stopping enforcement of the "don't ask, don't tell" policy, ending the military's 17-year-old ban on openly gay troops.

U.S. District Judge Virginia Phillips' landmark ruling was widely cheered by gay rights organizations that credited her with getting accomplished what President Obama and Washington politics could not.

"This order from Judge Phillips is another historic and courageous step in the right direction, a step that Congress has been noticeably slow in taking," said Alexander Nicholson, executive director of Servicemembers United and the sole named veteran plaintiff in the case along with the Log Cabin Republicans.

Servicemembers United is the nation's largest organization of gay and lesbian troops and veterans.

U.S. Department of Justice attorneys have 60 days to appeal. Legal experts say the department is under no legal obligation to do so and could let Phillips' ruling stand.

Phillips declared the law unconstitutional after a two-week nonjury trial in federal court in Riverside. She said the Log Cabin Republicans "established at trial that the Don't Ask, Don't Tell Act irreparably injures servicemembers by infringing their fundamental rights."

She said the policy violates due process rights, freedom of speech and the right to petition the government for redress of grievances guaranteed by the First Amendment.

"Furthermore, there is no adequate remedy at law to prevent the continued violation of servicemembers' rights or to compensate them for violation of their rights," Phillips said.

She said Department of Justice attorneys did not address these issues in their objection to her expected injunction.
And, now, once again, the ball is in the Obama Administration's court. They could. if they chose to do so, decide not to appeal Judge Phillips ruling. In that case, the injunction would remain in place and DADT would effectively be a legal nullity. Congress would still have the opportunity to act to repeal the policy entirely and allow gays and lesbians to serve openly without fear of reprisal, which they certainly should do, but until that time the policy would not be enforced. Since the Administration has sixty days to make this decision, there's no reason for them to do anything before Election Day, of course, which may make it easier for the White House to finally make good on a promise that the President made during the campaign, and repeated against in January.
Update: Here's a copy of the Injunction Order:
Injunction Order In Log Cabin Republicans v. United States et al