Gay Wedding Cake Baker Back in Court
Here we go again.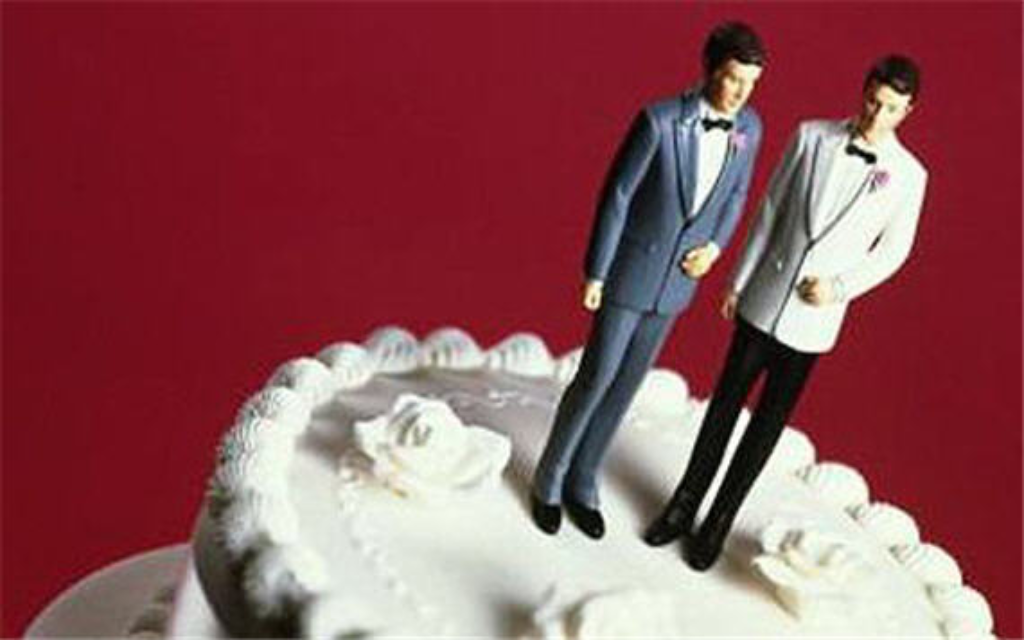 AP ("Colorado baker loses appeal over transgender birthday cake"):
The Colorado baker who won a partial U.S. Supreme Court victory after refusing to make a gay couple's wedding cake because of his Christian faith lost an appeal Thursday in his latest legal fight, involving his rejection of a request for a birthday cake celebrating a gender transition.

The Colorado Court of Appeals ruled that that the cake Autumn Scardina requested from Jack Phillips and Masterpiece Cakeshop, which was to be pink with blue frosting, is not a form of speech.

It also found that the state law that makes it illegal to refuse to provide services to people based on protected characteristics like race, religion or sexual orientation does not violate business owners' right to practice or express their religion.

Relying on the findings of a Denver judge in a 2021 trial in the dispute, the appeals court said Phillips' shop initially agreed to make the cake but then refused after Scardina explained that she was going to use it to celebrate her transition from male to female. "We conclude that creating a pink cake with blue frosting is not inherently expressive and any message or symbolism it provides to an observer would not be attributed to the baker," said the court, which also rejected procedural arguments from Phillips.

Phillips, who is represented by Alliance Defending Freedom, maintains that the cakes he creates are a form of speech and plans to appeal. "One need not agree with Jack's views to agree that all Americans should be free to say what they believe, even if the government disagrees with those beliefs," ADF senior counsel Jake Warner said in a statement.

John McHugh, one of the lawyers who represent Scardina, said the court looked carefully at all the arguments and evidence from the trial. "They just object to the idea of Ms. Scardina wanting a birthday cake that reflects her status as a transgender woman because they object to the existence of transgender people," he said of Phillips and his shop.
So, I agree with the court that "creating a pink cake with blue frosting is not inherently expressive" and with Scardina's attorney that, whatever the religious basis for the objection, it amounts to anti-trans bigotry. While it also seems reasonable to me that "any message or symbolism it provides to an observer would not be attributed to the baker," that very argument was raised in the previous SCOTUS case and rejected. In that case, bakers who had refused to bake cakes with anti-gay messages were rightly permitted to make that determination so, mutatis mutandi, the reverse must be true as well. For that matter, it only goes so far. If a baker made a cake celebrating the anniversary of the Ku Klux Klan—or a person's promotion to Grand Wizard—we would, not unreasonably, hold that against him.
In 2018, the U.S. Supreme Court ruled that the Colorado Civil Rights Commission had acted with anti-religious bias in enforcing the anti-discrimination law against Phillips after he refused to bake a cake celebrating the wedding of Charlie Craig and Dave Mullins in 2012. The justices called the commission unfairly dismissive of Phillips' religious beliefs.

The high court did not rule then on the larger issue of whether a business can invoke religious objections to refuse service to LGBTQ people, but it has another chance to do so.
The fragmented 7-2 decision, with its web of concurrences, frustratingly kicked the can down the road, which is decidedly unhelpful for a high court that only adjudicates a relative handful of cases a year. But Phillips has maintained all along that he would sell non-expressive baked goods (cookies, brownies, etc.) and even birthday cakes, shower cakes, and the like for LGBTQ customers. He simply doesn't want to celebrate things he abhors, which includes same-sex marriages and, apparently, transitions to other sexes.
Indeed, he happily agreed to make the pink and blue cake for Scardina until told that it was to convey a specific message. Which she did precisely to create a legal controversy:
Scardina, an attorney, attempted to order her cake on the same day in 2017 that the Supreme Court announced it would hear Phillips' appeal in the wedding cake case. During trial, she testified that she wanted to "challenge the veracity" of Phillips' statements that he would serve LGBTQ customers.

Before filing her lawsuit, Scardina first filed a complaint against Phillips with the state and the civil rights commission, which found probable cause that he had discriminated against her.

Phillips then filed a federal lawsuit against Colorado, accusing it of a "crusade to crush" him by pursuing the complaint.

In March 2019, lawyers for the state and Phillips agreed to drop both cases under a settlement Scardina was not involved in. She pursued the lawsuit against Phillips and Masterpiece on her own.
To the extent that a cake shop proprietor has 1st Amendment protections to not be forced to create messages he abhors, those protections are of little value if he has to litigate them all the way to the Supreme Court on an instance-by-instance basis.
Kennedy and company erred, in my view, by making the opinion too narrow and too focused on details specific to one particular case, the stakes of which were so low as not to merit on their own the time of the highest court in the land. The only reason to take the case was to establish precedent.
Indeed, I wrote this in the comments of the late Doug Mataconis' write-up of the decision then:
My problem with the narrow ruling here is Why take the case then? SCOTUS has, over the past few decades, radically decreased its workload by nearly two-thirds. If you're only going to issue 60-70 opinions a year, make 'em count. SCOTUS shouldn't be in the business of rectifying individual wrongs unless they're truly egregious; rather, they should be settling conflicts between circuits and major issues.

Frankly, if they were going to take this case, they should have ruled on whether mom-and-pop businesses have the right to discriminate in performative instances. It's settled law that a public accommodation can't refuse to sell items offered for sale to the general public on the basis of race, sex, etc. I'm not sure that it's settled in the cases of made-to-order items that have expressive content. Why not rule on that, even while noting that this particular defendant deserves injunctive relief because of specific treatment by the board? Or take a case that's ripe for a ruling on that issue, even if bundling them?
By being so timid, they settled nothing.
Kennedy's opinion focused too much on Phillips' religious views and the lack of neutrality in weighing them by Colorado authorities. Yet the Court, rightly, noted that Phillips had free expression rights at stake apart from his sincerely held religious views. That being the case, there really is no need to bring religion into the matter at all, as it just muddies the waters.
It seems obvious to me that, as a public accommodation, a cakeshop owner has no right to refuse to sell pre-baked goods to any customer on the basis of protected class.* At the same time, he should be free to refuse to make, for example, cakes with messages such as "Hitler Had the Right Idea"—or even "Fuck Trump" or "Let's Go Brandon." It's just not that complicated.
The matter gets much harder with businesses larger than a sole proprietorship. The bake shop at the local Walmart or Safeway presumably has less leeway. Even there, though, I would be sympathetic to the manager, or even minimum wage employee, who refused to write "Abortion is Murder" or "Jews Killed Jesus" on a cake.
---
*Presumably, he has the right to refuse service to those who violate reasonable policies about attire ("No shoes, no shirt, no service") or who are rude and obnoxious.