Federal Judge Rejects Administration Challenge To "Sanctuary Cities"
A Federal Judge in California has largely rejected a Trump Administration challenge to a series of new laws in California designed to protect so-called "sanctuary cities."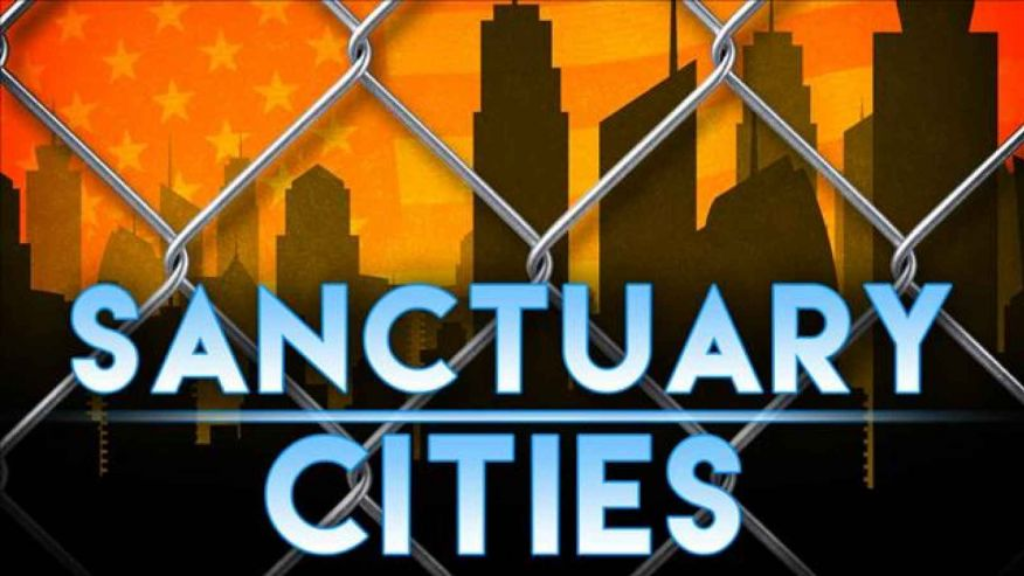 A Federal District Court Judge in California has ruled against the Trump Administration in case that the Federal Government had filed in an effort to block enforcement of state and local policies in the Golden State that bar local law enforcement from assisting Federal immigration enforcement officers in detaining and deporting undocumented immigrants:
SAN FRANCISCO — A federal judge in California on Thursday denied a request by the Trump administration to suspend California's so-called sanctuary policies that limit cooperation between federal immigration authorities and state and local law enforcement.

In a decision praised by opponents of the Trump administration's immigration policies, Judge John A. Mendez of the United States District Court for the Eastern District of California ruled that the state's decision not to assist in federal immigration enforcement was not an "obstacle."

"Standing aside does not equate to standing in the way," the judge wrote in a 60-page ruling that was at times impassioned.

Judge Mendez described the case as presenting "unique and novel" questions about the balance in the country between state and federal powers.

"The Court must answer the complicated question of where the United States' enumerated power over immigration ends and California's reserved police power begins," the judge said.

He urged Congress to find a "long-term solution" to federal immigration policy — "to set aside the partisan and polarizing politics dominating the current immigration debate and work in a cooperative and bipartisan fashion toward drafting and passing legislation that addresses this critical political issue."

"Our Nation deserves it," the judge wrote. "Our Constitution demands it."

Judge Mendez was nominated to the court by President George W. Bush in 2007.

(…)

Opponents of the Trump administration's immigration policies heralded the ruling as a victory. "California is under no obligation to assist Trump tear families apart," Kevin de León, who is running for senator in November's election, said in a statement. "We cannot stop his meanspirited immigration policies, but we don't have to help him, and we won't."

Lawyers for the Trump administration had argued that California lacked the authority to "intentionally interfere" with local governments' voluntary cooperation with federal immigration officials.
Ilya Somin comments:
The Trump administration claims that SB 54 violates federal law because it conflicts with 8 U.S.C. Section 1373, a controversial federal law mandating that "a Federal, State, or local government entity or official may not prohibit, or in any way restrict, any government entity or official from sending to, or receiving from, the Immigration and Naturalization Service information regarding the citizenship or immigration status, lawful or unlawful, of any individual." But Judge Mendez concludes that "the constitutionality of Section 1373 [is] highly suspect" after the Supreme Court's recent decision in Murphy v. NCAA, which struck down the Professional and Amateur Sports Protection Act, a federal law barring states that previously prohibited sports gambling from passing laws "authorizing" it. Murphy struck down PASPA because it "unequivocally dictates what a state legislature may and may not do," thereby violating the Tenth Amendment, which the Supreme Court has long interpreted to forbid federal "commandeering" of state governments in order to enforce federal law. As Mendez explains, "Section 1373 does just what Murphy proscribes: it tells States they may not prohibit (i.e., through legislation) the sharing of information regarding immigration status with the INS or other government entities." A recent federal court ruling in a sanctuary city case involving the City of Philadelphia struck down Section 1373 under Murphy. Judge Mendez does not go quite that far, but instead interprets Section 1373 narrowly, so that it does not conflict with SB 54. He rules that Section 1373 does not require disclosure of information about immigrants addresses, release dates, and other matters, but only focuses on "immigration status," narrowly construed. SB 54, Judge Mendez concludes, does not cover the latter type of information.

Mendez also rejected the federal government's claims that SB 54 is preempted by federal laws facilitating the deportation of undocumented immigrants. As he explains, any such preemption would be unconstitutional, because the federal government cannot force states to assist in federal law enforcement efforts: "a Congressional mandate prohibiting states from restricting their law enforcement agencies' involvement in immigration enforcement activities—apart from, perhaps, a narrowly drawn information sharing provision—would likely violate the Tenth Amendment." I think Judge Mendez could have gone further than this, and ruled that there is no information-sharing exception to the anti-commandeering rule, not even a "narrowly drawn" one. But the conclusion he does reach is enough to deal with the claim against SB 54.

Judge Mendez also rejects the federal government's case against AB 103, the detention facility inspection rule. He notes that the inspections required under the bill are similar to those that apply to other law enforcement detention facilities in California, and that they impose little in the way of new burdens on the federal government. They therefore don't conflict with federal law, and do not qualify as unconstitutional discrimination against federal facilities: "[T]he review appears no more burdensome than reviews required under California Penal Code §§ 6030, 6031.1. Thus, even if AB 103 treats federal contractors differently than the State treats other detention facilities, Plaintiff has not shown the State treats other facilities better than those contractors."
Judge Mendez did hand the Federal Government in that he rejected, for now, a challenge to one provision of California's labor law that barred employers from seeking to reverify the immigration status of existing employees from doing so. That provision, the Judge held, stood as an obstacle to the Federal Governments efforts and interest in ensuring that only people who are legally entitled to work in the United States are employed, although of course such efforts don't preclude the possibility of employees who are working "off the books" and being paid in cash. Even in the case of this provision, though, Mendez's ruling is not final and leaves open the possibility that he could revisit the ruling on this matter after the presentation of more detailed evidence. For the time being, though, that particular provision of the law will remain in effect. On balance, though, this is quite clearly a defeat for the Trump Administration especially since, as Somin notes at the end of his post, one of the major considerations on ruling on a preliminary injunction is the question of likelihood of success on the merits. While there have been cases where a Judge who has denied or granted such an injunction has later turned around and ruled differently after evidentiary hearings and further legal briefs, it's also a relative rarity in cases like this where both Plaintiff and Defense tend to be sure as much of their best case in the opening briefs as they can to advance their arguments.
This loss before Judge Mendez, who was appointed to the District Court by President George W. Bush in 2008, is clearly a significant defeat for the Justice Department, but it's not entirely unsurprising. As I noted when the lawsuit was first filed some three months ago, the argument that the Federal Government is making is one that involves a relatively unique interpretation of the relevant Federal law, thus meaning that the outcome was at best, uncertain. This is especially true given the fact that there is a long line of Supreme Court case law, starting with South Dakota v. Dole in 1987, and continuing into the 1990s and as recently as 2011 with New York v. United States, Printz v. United States, and National Federation of Independent Business v. Sebelius. In their own way, each of these cases stands for the proposition that Congress and the Executive Branch cannot force the states to enforce state law or otherwise override existing state law and policy except in very limited circumstances. Based on these and other cases, Federal Courts in California and Chicago have ruled against other aspects of the Trump Administration's efforts to punish so-called "sanctuary cities." Taking all of that into account, the outcome here is not entirely surprising.
As with the other "sanctuary cities" case, this case will most likely be appealed to the Ninth Circuit Court of Appeals, although it's possible that the Trump Administration may attempt the rarely granted option of seeking direct review of the opinion in the Supreme Court. Whatever route they choose, though, this ruling, along with the two previous ones noted above, means that the Administration's efforts to punish "sancutary cities" remain on hold pending an order from a superior court.
Here's Judge Mendez's opinion:
US v. California Et Al Opinion by Doug Mataconis on Scribd
;