Federal Judge Rules No-Fly List Unconstitutional
The right to fly can't be denied on mere whim.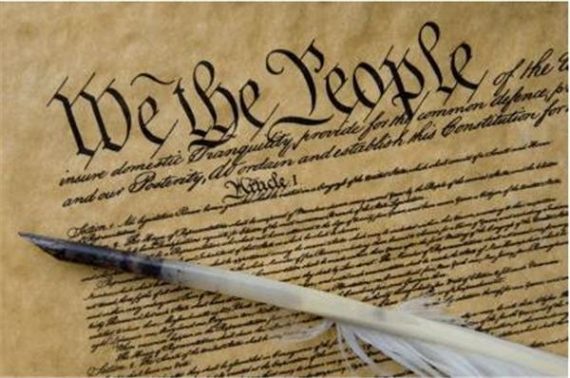 The eleven-year-old policy of denying thousands of people the right to fly has been declared unconstitutional.
Reuters ("Federal judge rules U.S. no-fly list violates Constitution"):
The U.S. government's no-fly list banning people accused of links to terrorism from commercial flights violates their constitutional rights because it gives them no meaningful way to contest that decision, a federal judge ruled on Tuesday.

U.S. District Judge Anna Brown, ruling on a lawsuit filed in federal court in Oregon by 13 Muslim Americans who were branded with the no-fly status, ordered the government to come up with new procedures that allow people on the no-fly list to challenge that designation.

"The court concludes international travel is not a mere convenience or luxury in this modern world. Indeed, for many international travel is a necessary aspect of liberties sacred to members of a free society," Brown wrote in her 65-page ruling.

"Accordingly, on this record the court concludes plaintiffs inclusion on the no-fly list constitutes a significant deprivation of their liberty interests in international travel," Brown said.

The decision hands a major victory to the 13 plaintiffs – four of them veterans of the U.S. military – who deny they have links to terrorism and say they only learned of their no-fly status when they arrived at an airport and were blocked from boarding a flight.
It has long struck me as obvious that the no-fly list—and, indeed, most of the requirements that US citizens demonstrate that they're not criminals in order to engage in ordinary activities in the wake of the 9/11 attacks—are blatantly unconstitutional. It's shocking that it's taken more than a decade to strike down the no-fly list.
As noted later in the article, as of last year, the no-fly list "included some 20,000 people deemed by the FBI as having, or reasonably suspected of having, ties to terrorism," of whom some 500 were citizens. It simply strains credulity that the government can have identified that many people as being sufficiently dangerous as to deny them the right to board public transportation, much less that the FBI should be able to do so on its mere word.
I haven't read Brown's opinion but presume that the Constitutional basis is found in the 5th Amendment which declares, in part, "No person shall be . . .  deprived of life, liberty, or property, without due process of law." There is, obviously, no specific "right to fly" enshrined in the Constitution, written as it was well before the Wright Brothers invented the airplane. But Brown, quite reasonably in my view, is arguing that being able to travel using modern means is a liberty interest that can't be suspended by government without due process.
UPDATE:  To be clear, I'm not arguing, and don't think the judge was arguing, that there's an absolute right to fly. Obviously, the government has substantial regulatory power here. No one is questioning the government's power to, say, ban the carrying of firearms and explosives aboard the airplane. It's perfectly reasonable to have some procedure to ban those who are a legitimate threat from flying and posing a tremendous risk to other passengers. But to deny what has become a fundamental liberty, there needs to be due process. My preference would be for the FBI to have to meet some minimal judicial review standard to add names in the first place. As a minimum, though, there has to be a speedy way for someone denied the ability to fly by virtue of their name appearing on the list to challenge the decision.