Feds Sell GM Shares for $10.5 Billion Loss
The federal government lost $10.5 billion on the GM bailout. Was this a good investment?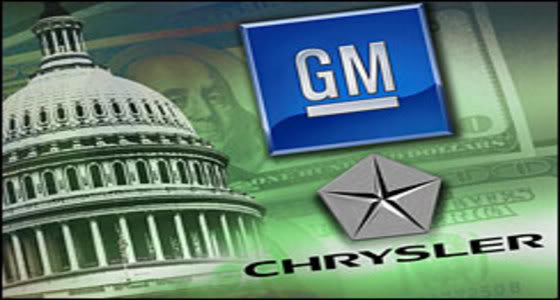 The federal government sold its remaining shares of General Motors at a $10.5 billion loss. Was this a good investment?
AP ("U.S. exits GM stake, taxpayers lose $10.5 billion"):
The U.S. government ended up losing $10.5 billion on the General Motors bailout, but it says the alternative would have been far worse.

The Treasury Department sold its final shares of the Detroit auto giant Monday, recovering $39 billion of the $49.5 billion it spent to save the dying automaker at the height of the financial crisis five years ago.

Without the bailout, the country would have lost more than 1 million jobs, and the economy could have slipped from recession into a depression, Treasury Secretary Jacob Lew said on a conference call with reporters.

"The economic stakes were high, and President Obama understood that inaction was not an option," Lew said. "His decision to commit additional support to GM while requiring them to fundamentally restructure their business was tough but it was right."

The government received 912 million GM shares, or a 60.8 percent stake, in exchange for the bailout in 2008 and 2009. It began selling shares once GM went public again in November 2010, and the pace picked up this year as the stock rose more than 40 percent. Last month, the government said it expected to sell the remaining 2 percent stake by the end of the year.

GM shares rose 73 cents, or 1.8 percent in after-hours trading following the announcement. They rose 1.8 percent in regular trading, at one point reaching $41.17, the highest level since GM's 2010 initial public offering.
Has AP buried its lede here? Did the federal government use its power to manipulate the  price of its GM shares? Is that kosher?
Earlier Monday, Mark Reuss, GM's North American president, told reporters in Warren, Mich., that a government exit would boost sales, especially among pickup truck buyers. GM has said repeatedly that some potential customers have stayed away from its brands because they object to the government intervening in a private company's finances. Because of the bailout, GM had been tagged with the derisive nickname "Government Motors."

Reuss acknowledged some critics would highlight the money lost in the bailout, but pointed to the jobs, plants, towns, suppliers and related service industry jobs saved by the bailout under the Troubled Asset Relief Program, known as TARP.

"How do you put numbers on that?" he said. "I feel good about that and I'm not sure it was the same with the other industries that were granted TARP funds."
This is really the question. $10.5 billion isn't much money by federal government standards. At one point, we were spending ten times that annually to rebuild Afghanistan. And one industry group claims the bailout "saved 1.5 million jobs and netted $105.3 billion in personal and social insurance tax collections." If that's the case, one could argue we didn't "lose" 10.5 billion at all.
Aside from the short-term infusion of much-needed cash, getting bought out by the feds allowed US auto companies to restructure their debt burdens pretty substantially. Will that be enough to keep them around for the longer term? If not, it's quite possible that we'd have been better off spending $49.5 billion bailing out GM's workers and retraining them for jobs with a future.