Finally: Voting on the Horizon
Some thoughts and questions as we finally hit the start of the process. (And the return of the Toast-o-Meter)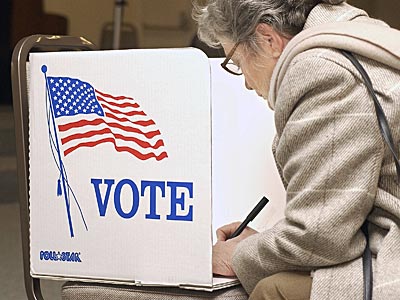 After roughly a decade about a year of speculation, we are finally at that moment at which actual votes will be cast (although, really, the votes in Iowa, and New Hampshire for that matter, are given a lot more significance than should be the case, but one analyzes the process one has, not the one one might like to have).
Since I have not had a lot of time to write of late, I will take this moment to note that, yes, Trump is doing better than I thought he would be at this point when I wrote about the contest some months ago.  I still am not convinced he will be the nominee, but that possibility has become far more real as we reach the beginning of the actual nomination process.
Here are some questions I have going into Iowa and New Hampshire:
 Iowa Mobilization?  Will Trump be able to mobilize Iowa caucus voters?  We know that Trump is currently ahead in the polls in Iowa, but we also know that polling for this event in tricky.
New Voters?  Trump is drawing a lot of support in those polls from demographics that are not known to turn out in large numbers (and in some cases, polling indicates that Trump could be appealing to voters who usually don't vote at all). Will these voters show up in Iowa (and later?).
Second Place?  Who comes in second in Iowa, and by what margin?  If it is Trump it will have to do with lack of mobilization of new voters (and could damage his current aura of front runner).  If it is Cruz is that enough to make him the Not Trump?  This question is going to play out again in New Hampshire, because if Trump wins there, the second place finisher is going to try and grab the mantle of Not Trump.
Winnowing?  The biggest question to me is:  who quits and when?  There is still a sizable chunk of support dividing among a number of candidates.  Is there a viable Not Trump in that group?  I still think Rubio has a shot at that role, but some of the others have to bow out to help test that hypothesis and Rubio himself has to do well in NH.  The bottom line remains that candidate support in the GOP field is still such that more voters polled prefer someone other than Trump to Trump.  Indeed, that split is 64-36 as of this writing in the RCP average.  And as we look at Iowa, New Hampshire, and South Carolina we see a similar breakdown.  I understand the impulse to crown Trump, and I will admit that his nomination looks more plausible at this point than I expected, the math remains the math and we really won't know where we stand until some of these candidates start to quit and some will quit as early as this week while others will start to fall after their New Hampshire fantasies are crushed.
Kasich?  I will confess that I have long discounted Kasich, but he is putting all his chips on NH and at the moment is in second in the polling of that primary.  If he could come in second (or even a solid third) this could help make him a viable possibility (at least in the media narrative, and that matters) to be the Not Trump.
Bern out?  How long does it take for the media to decide that Bernie is done?  I am guessing that the narrative will go like this:  IA and NH will produce results that will fuel the narrative that maybe, just maybe, Hillary is not inevitable.  Nevada and South Carolina, however, will go heavily for Clinton and then by the end of vote counting on March 1, any real Dem drama will be over and the media will be able to shift to the Trump v. Not Trump story line in the GOP that will have coalesced by then.
To pull out the old Toast-o-Meter (which only long-term readers of the now defunct PoliBlog will recall), I would roughly handicap things as follows.  And this, my friends, political science at it finest:  making educated guesses using bread-based metaphors and puns.  As I used to say, if Larry Sabato can have a Crystal Ball, I can have a toaster.  Since I decided to go this route on the fly, we will have to use the old, not-OTB logos.
The idea here is to provide my impressions of the state of the race right now based on available polling data and knowledge of the general process with the acknowledgement that subsequent contests could reshuffle the loaf, so to speak.  So now we go into the loaf looking for the two who will be the matching pair in November:


Republicans
I cannot, at this moment declare any of the Republican candidates Wonderbread, although it is wholly fair to note that Trump in in the lead.  Wonder-fulness will require answering some of the questions above (like #1 and #2) as well as dealing with the math of #4.  How likely are the voters supporting candidates like Bush, Christie, etc. likely to shift to Trump or how likely are they to coalesce around the Chosen Not Trump (role to be cast as a later date).
Democrats
At the moment, even with some initial competition on the horizon with Bernie, I have to say that Hillary's road to the nomination is in the Wonder-ific realm.

Republicans
I would place four of the GOP loaf are in the white bread category (yes, other jokes do present themselves here, but I shall refrain).  Trump is the freshest slice and is the closest to Wonder Bread in the group.  Cruz, likewise, is doing quite well at moment, but one wonders if his act doesn't get stale fairly quickly.  At a minimum many of his co-partisans seems to find his personality more than a bit crusty. The only other two candidates I can put in this category at the moment are Rubio and Kasich, but neither are exactly impressive and could quickly get burnt by the process. Of the Not Trump candidates who isn't crusty Cruz, Rubio is hovering in that third/fourth place spot and is a potential beneficiary when the loaf get smaller.  Kasich, as noted above, could also take a bite out of that space if he manages, somehow, to maintain his current second place in the polls on election night (a third place finish might keep him untoasted until SC).
Democrats
Since I do not see Sanders as being competitive after New Hampshire, I can't put any Democratic candidates here.

Republicans
The only candidate to put in the toast category is Bush.  Mostly I think he is actually burnt toast, but he has a ton of money and therefore could persist longer than some of the others.  Still, I cannot see him being a viable candidate for Not Trump.
Democrats
Bernie is toast, but maybe, just maybe, something could turn to let him back in the race.  This is doubtful, but it is enough of a possibility that I will put him here.

Republicans
Carson, Christie, Fiorina, and Paul are all unequivocally burnt toast ready to be tossed in the trash because there is no hope of salvaging them.  Really, they are all crumbs at the bottom of the toaster, but let them have one pass at the Toast-o-Meter as at least burnt toast, just for kicks.
Democrats
None:  see next category.
Republicans
Can anyone tell me why Gilmore ran in the first place?
Also:  go ahead and put Huckabee and Santorum here, as old burnt toast from 2012 has to be crumbs by now.
Democrats
Oh, Martin O'Malley, you will barely make viability at most (if not all) of the individual caucus meetings in Iowa tomorrow.  You are beyond done.