Florida has to Redraw Districts
So a court has ordered.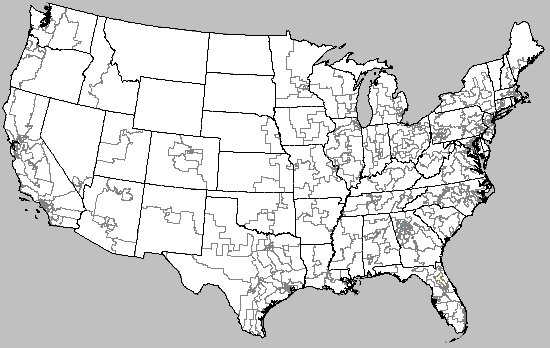 Via NPR: DeSantis Florida redistricting map is unconstitutional and must be redrawn, judge says.
A Florida redistricting plan pushed by Republican Gov. Ron DeSantis violates the state constitution and is prohibited from being used for any future U.S. congressional elections since it diminishes the ability of Black voters in north Florida to pick a representative of their choice, a state judge ruled Saturday.

Circuit Judge J. Lee Marsh sent the plan back to the Florida Legislature with instructions that lawmakers should draw a new congressional map that complies with the Florida Constitution.

The voting rights groups that challenged the plan in court "have shown that the enacted plan results in the diminishment of Black voters' ability to elect their candidate of choice in violation of the Florida Constitution," Marsh wrote.
All of this follows some brazen politics on the part of Governor DeSantis:
In an unprecedented move, DeSantis interjected himself into the redistricting process last year by vetoing the Republican-dominated Legislature's map that preserved Lawson's district. He called a special session, submitted his own map and demanded lawmakers accept it.
There is where I point out that if we shifted away from single-seat districts to multi-seat districts with even modest proportional representation these kinds of problems would essentially vanish (and we would have better representation as a general matter, and likely have a multi-party system after several cycles). An appropriately sized House would help as well.