Following the Science Isn't Our Nature
The reaction to the pandemic has long since been about much more than the pandemic.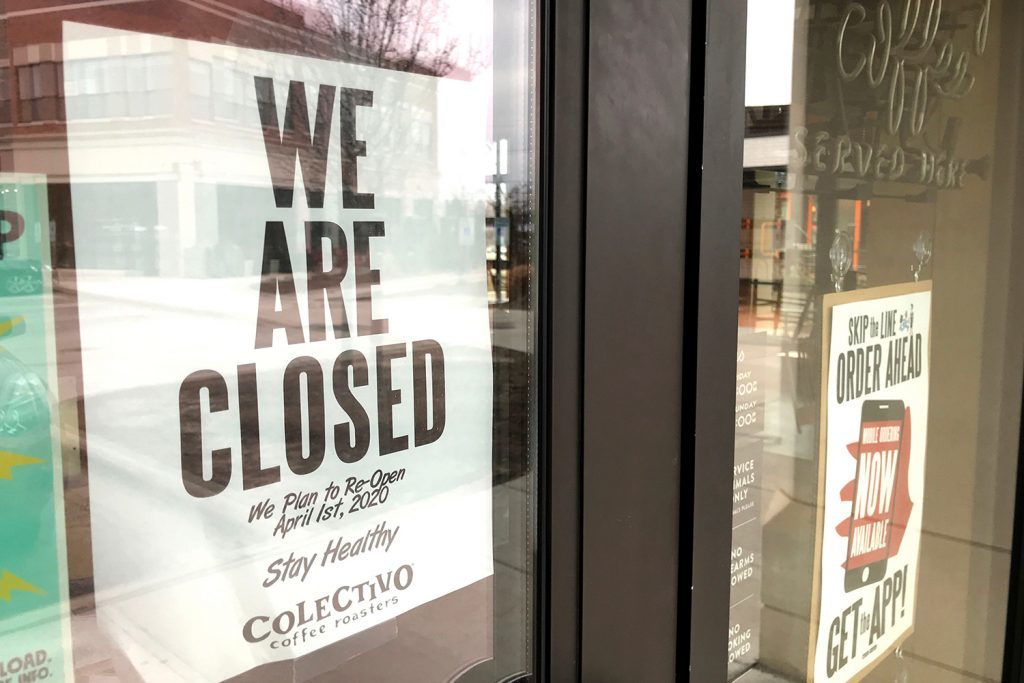 In "The Liberals Who Can't Quit Lockdown," The Atlantic's Emma Green argues that it's not just conservatives who are letting their ideology overrule the science.
Last year, when the pandemic was raging and scientists and public-health officials were still trying to understand how the virus spread, extreme care was warranted. People all over the country made enormous sacrifices—rescheduling weddings, missing funerals, canceling graduations, avoiding the family members they love—to protect others. Some conservatives refused to wear masks or stay home, because of skepticism about the severity of the disease or a refusal to give up their freedoms. But this is a different story, about progressives who stressed the scientific evidence, and then veered away from it.

For many progressives, extreme vigilance was in part about opposing Donald Trump. Some of this reaction was born of deeply felt frustration with how he handled the pandemic. It could also be knee-jerk. "If he said, 'Keep schools open,' then, well, we're going to do everything in our power to keep schools closed," Monica Gandhi, a professor of medicine at UC San Francisco, told me. Gandhi describes herself as "left of left," but has alienated some of her ideological peers because she has advocated for policies such as reopening schools and establishing a clear timeline for the end of mask mandates. "We went the other way, in an extreme way, against Trump's politicization," Gandhi said. Geography and personality may have also contributed to progressives' caution: Some of the most liberal parts of the country are places where the pandemic hit especially hard, and Hetherington found that the very liberal participants in his survey tended to be the most neurotic.
Now, the rather obvious objection is that the refusal of Trumpists to comply with health guidelines like masking and social distancing has far greater negative externalities than anti-Trumpers engaging in performative hyper-caution. But it's not without cost.
The spring of 2021 is different from the spring of 2020, though. Scientists know a lot more about how COVID-19 spreads—and how it doesn't. Public-health advice is shifting. But some progressives have not updated their behavior based on the new information. And in their eagerness to protect themselves and others, they may be underestimating other costs. Being extra careful about COVID-19 is (mostly) harmless when it's limited to wiping down your groceries with Lysol wipes and wearing a mask in places where you're unlikely to spread the coronavirus, such as on a hiking trail. But vigilance can have unintended consequences when it imposes on other people's lives. Even as scientific knowledge of COVID-19 has increased, some progressives have continued to embrace policies and behaviors that aren't supported by evidence, such as banning access to playgrounds, closing beaches, and refusing to reopen schools for in-person learning.

"Those who are vaccinated on the left seem to think overcaution now is the way to go, which is making people on the right question the effectiveness of the vaccines," Gandhi told me. Public figures and policy makers who try to dictate others' behavior without any scientific justification for doing so erode trust in public health and make people less willing to take useful precautions. The marginal gains of staying shut down might not justify the potential backlash.
There has been considerable backlash even from rational, compliant people to the CDC's slowness in relaxing their guidelines for outdoor activities and insisting on absurd restrictions for such things as summer camps. And, yes, having authority figures issue BS rules makes it much harder to get people to comply with the necessary restrictions. If masking outdoors is seen as virtue signaling, then that will naturally carry over to indoor masking, which is likely still quite important for the unvaccinated.
Even as the very effective covid-19 vaccines have become widely accessible, many progressives continue to listen to voices preaching caution over relaxation. Anthony Fauci recently said he wouldn't travel or eat at restaurants even though he's fully vaccinated, despite CDC guidance that these activities can be safe for vaccinated people who take precautions. California Governor Gavin Newsom refused in April to guarantee that the state's schools would fully reopen in the fall, even though studies have demonstrated for months that modified in-person instruction is safe. Leaders in Brookline, Massachusetts, decided this week to keep a local outdoor mask mandate in place, even though the CDC recently relaxed its guidance for outdoor mask use. And scolding is still a popular pastime. "At least in San Francisco, a lot of people are glaring at each other if they don't wear masks outside," Gandhi said, even though the risk of outdoor transmission is very low.
Some of this is perfectly understandable. After fourteen months or so of hyper-caution, snapping back to normalcy is psychologically difficult. Fauci's statement on indoor dining is at odds with even the hyper-cautious CDC guidelines yet one understands a person in his position urging caution. Better safe than sorry is generally speaking a good policy and Fauci is 80 years old, so even the very modest risk of infection he faces while fully vaccinated is a more serious one than I face at 55. Newsome, meanwhile, has to deal with not only scientific reality but the fact that teachers' unions are incredibly powerful and may not consent to go back full time in the fall.
Still, it's harmful. Fauci has been held up as the beacon of Follow the Science. And, considering the high rates of vaccine hesitancy, he really needs to be sending the message that getting jabbed is the way to get back to doing normal things like dining out.
But, back to the original point, being seen as hyper-vigilant is a political shibboleth akin to the right-wing antipathy to masking.
Scientists, academics, and writers who have argued that some very low-risk activities are worth doing as vaccination rates rise—even if the risk of exposure is not zero—have faced intense backlash. After Emily Oster, an economist at Brown University, argued in The Atlantic in March that families should plan to take their kids on trips and see friends and relatives this summer, a reader sent an email to her supervisors at the university suggesting that Oster be promoted to a leadership role in the field of "genocide encouragement." "Far too many people are not dying in our current global pandemic, and far too many children are not yet infected," the reader wrote. "With the upcoming consequences of global warming about to be felt by a wholly unprepared worldwide community, I believe the time is right to get young scholars ready to follow in Dr. Oster's footsteps and ensure the most comfortable place to be is white [and] upper-middle-class." ("That email was something," Oster told me.)

Sure, some mean people spend their time chiding others online. But for many, remaining guarded even as the country opens back up is an earnest expression of civic values. "I keep coming back to the same thing with the pandemic," Alex Goldstein, a progressive PR consultant who was a senior adviser to Representative Ayanna Pressley's 2018 campaign, told me. "Either you believe that you have a responsibility to take action to protect a person you don't know or you believe you have no responsibility to anybody who isn't in your immediate family."

Goldstein and his wife decided early on in the pandemic that they were going to take restrictions extremely seriously and adopt the most cautious interpretation of when it was safe to do anything. He's been shaving his own head since the summer (with "bad consequences," he said). Although rugby teams have been back on the fields in Boston, where he lives, his team still won't participate, for fear of spreading germs when players pile on top of one another in a scrum. He spends his mornings and evenings sifting through stories of people who have recently died from the coronavirus for Faces of COVID, a Twitter feed he started to memorialize deaths during the pandemic. "My fear is that we will not learn the lessons of the pandemic, because we will try to blow through the finish line as fast as we can and leave it in the rearview mirror," he said.
Going overboard in the protection of others is surely better than the Eff You posture of the mask refuseniks. But, certainly, it comes across as more about signaling that one cares than about actual public health. You're refusing to wear a mask? Well, I'm gonna wear three!
But, as with the Trumpers, a lot of it seems to be about autonomy and power. In the one case, it's anger that authorities are trying to restrict one's normal behavior. In the other, it's fear that authorities are forcing people back to normal before it's completely safe.
Months slipped by, and evidence mounted that schools could reopen safely. In Somerville, a local leader appeared to describe parents who wanted a faster return to in-person instruction as "fucking white parents" in a virtual public meeting; a community member accused the group of mothers advocating for schools to reopen of being motivated by white supremacy. "I spent four years fighting Trump because he was so anti-science," Daniele Lantagne, a Somerville mom and engineering professor who works to promote equitable access to clean water and sanitation during disease outbreaks, told me. "I spent the last year fighting people who I normally would agree with … desperately trying to inject science into school reopening, and completely failed."

In March, Erika Uyterhoeven, the democratic-socialist state representative for Somerville, compared the plight of teachers to that of Amazon workers and meatpackers, and described the return to in-person classes as part of a "push in a neoliberal society to ensure, over and above the well-being of educators, that our kids are getting a competitive education compared to other suburban schools."
The reaction to the pandemic has long since been about much more than the pandemic.