Four Seasons Total Landscaping
A tale so bizarre it is hard to believe it is real.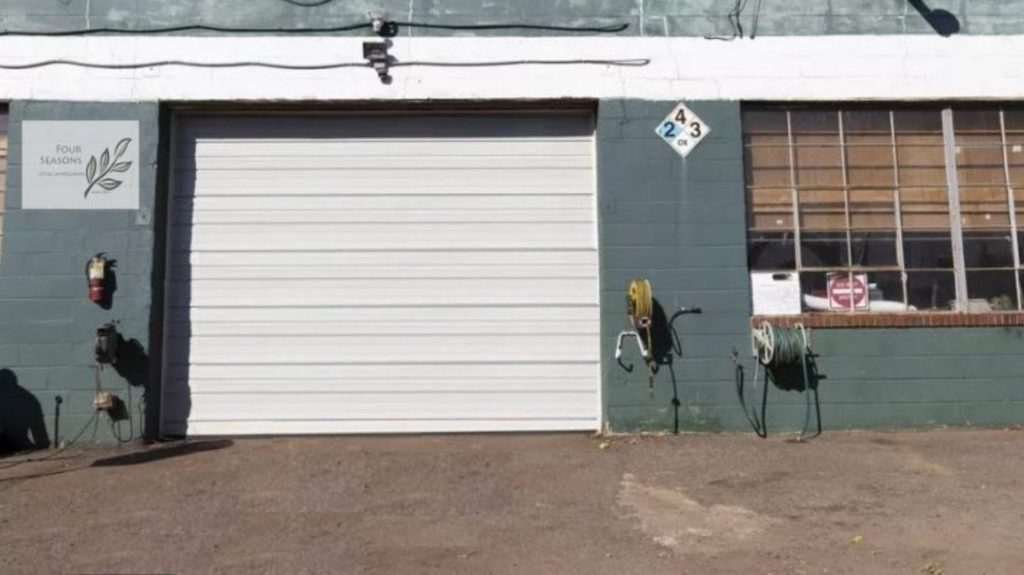 An ongoing bit on Twitter (and, I am sure, elsewhere) has been to make fun of the "writers this season" as it pertains to the ridiculous plot twists and absurd characters that have populated the Trump era. I mean, if this were a TV show we would scoff at the notion that the computer repairman who had one of the Hunter Biden laptops was visually impaired. Or that the president's cybersecurity adviser was known to regularly butt dial reporters.
I mean, what kind of a hack would write such tripe?
And then there comes this headline from the Philadelphia Inquirer, No, not that Four Seasons. How Team Trump's news conference ended up at a Northeast Philly landscaping firm, and this first paragraph:
What began five years ago with the made-for-TV announcement of Donald Trump's presidential ambitions from the escalator of his ritzy Manhattan high-rise ended Saturday with his aging lawyer shouting conspiracy theories and vowing lawsuits in a Northeast Philadelphia parking lot, near a sex shop and a crematorium.
As many have commented since this story was told on Saturday, surely this is from an episode of Veep or Arrested Development, yes? The president's team didn't actually schedule a press conference to allege major electoral fraud across the street to a sex shop, did they?
Oh, yes. Yes, they did.
Trump announced: "Lawyers News Conference Four Seasons, Philadelphia, 11 a.m.," only to delete his post minutes later and replace it with one changing the venue from the upscale Center City hotel to a similarly named business: Four Seasons Total Landscaping on industrial State Road, next to Fantasy Island Adult Books and Novelties and across the street from the Delaware Valley Cremation Center.
I actually saw the second tweet about "Four Seasons Total Landscaping" Saturday morning but it did not compute at the time (save thinking, "landscaping?") and I went on with my day, which blissfully was spent out of doors. I did not learn of the presser until late in the evening, at which point the real news was the new president-elect.
For details of the locale and event, I would recommend Richard Hall's piece from the Independent: I saw Donald Trump's presidency come crashing down at Four Seasons Total Landscaping which includes photos and the following:
Amid all the drama of the last 30 minutes, it appeared no one had told him that Joe Biden had been projected the winner of the election. A member of the press asked him how these lawsuits would overturn the call for the former vice president.

"Who was it called by?"

"All of them," came the response.

Mr Giuliani took a moment before erupting in mock incredulity: "All the networks? Wow! All the networks!" He raised out his arms and looked to the sky, for a moment looking and sounding like Larry David doing a bit. But the wind had been sucked out of him. The smile had gone.
Indeed, if one goes to the video at about 28:30 one will witness what very much does look like a Larry David bit:
Beyond the absurdity of it all, it is important to remember that the goal of this press conference was to detail very real and deeply serious evidence of electoral fraud.
However, the poll watchers they brought to the podium seem only to be able to gripe about their distance from the ballots, not that they weren't allowed to watch the counting. Indeed, it sounds like they think they have the right to physically inspect the ballots, which I cannot imagine the law allows in any event. (They seem to think the role of watching the count is more than it actually is).
One fellow (~10:30) did claim that it looked like an "unusual pen" had been used on some of the ballots, so there's that.
A side note, Politico reports: Man featured at Giuliani press conference is a convicted sex offender.
The first person Rudy Giuliani, the attorney for President Donald Trump, called up as a witness to baseless allegations of vote counting shenanigans in Philadelphia during a press conference last week is a sex offender who for years has been a perennial candidate in New Jersey.

"It's such a shame. This is a democracy," Daryl Brooks, who said he was a GOP poll watcher, said at the press conference, held at Four Seasons Total Landscaping in Northeast Philadelphia. "They did not allow us to see anything. Was it corrupt or not? But give us an opportunity as poll watchers to view all the documents — all of the ballots."

[…]

Brooks was incarcerated in the 1990s on charges of sexual assault, lewdness and endangering the welfare of a minor for exposing himself to two girls ages 7 and 11, according to news accounts.
Now, his previous criminal behavior does not mean he can't bear witness to electoral fraud, but it just strikes me that if you are going to try and make a case for major electoral malfeasance you might not want the first guy you bring up to the mic to be convicted of anything, let alone a sexual offense involving small children.
But, of course, I would have advised against holding the press conference in front of landscaping business flanked by a sex shop and a crematorium, so what do I know?
I will say the Cory Lewandowski (~28:50) gave an impassioned presentation that they may have found one deceased voter whose mail-in ballot was mailed after she died. It was, he noted, "hard evidence."
Well, then.
What kind of "legal team" thinks any of this constitutes real and serious evidence of the magnitude needed to overturn a presidential election?
I guess one that doesn't know the difference between the Four Seasons Hotel and a landscaping businesss.