Freeloaders Ask for Federal Dollars
Everywhere you turn, people are asking for money.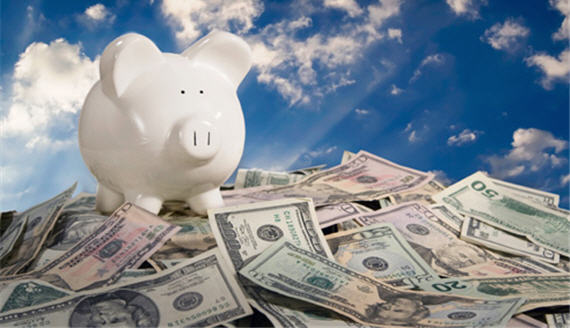 Seriously, don't these people know they we are broke?  Where's the personal responsibility?  Didn't they plan ahead and get the right insurance policies to cover any and all contingencies?  Yeesh.
At a minimum, these are state level problems, shouldn't they be handled locally for cryin' out loud?
First, it's people in North Carolina (After Storms, a Path of Death and Damage):
Gov. Bev Perdue of North Carolina, who said she was nearly in tears touring damaged areas Sunday, said she had been in contact with President Obama and anticipated that a federal state of emergency would be declared by week's end.

Ms. Perdue said she met with the director of the Federal Emergency Management Agency on Sunday and would continue to tour the state Monday.
And then Texas! (Arrest made in connection with Texas wildfire near Austin):
Gov. Rick Perry wrote in a letter late Saturday to President Barack Obama. Perry requested that the federal government declare Texas a disaster area. Fires have affected all but two of the state's 254 counties.

[…]

Perry's request to federal authorities — which he made late Saturday and announced Sunday — was an attempt to expedite federal assistance.
Where in the Constitution is Congress explicitly authorized to deal with the aftermaths of tornadoes and wildfires?  I have read the Federalist Papers and I don't remember anything of the sort.
Somebody call the Tenthers, please, so we can sort all of this out.