From The Department Of Conflicting Polls: Catholic Edition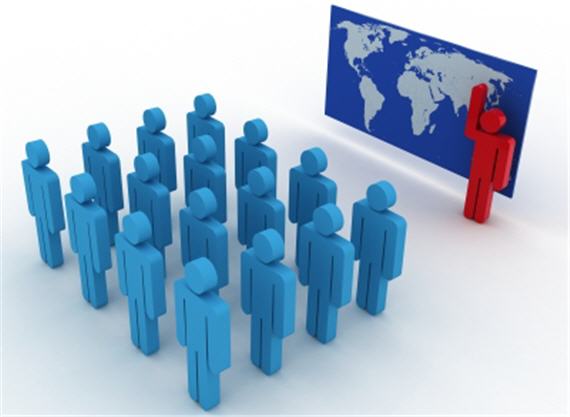 Catholics strongly disapprove of the job President Obama is doing as the debate continues over his administration's new policy forcing Catholic institutions to pay for contraception they morally oppose. While the president's overall job approval ratings have improved over the past couple of months, they have remained steady among Catholics.

A new Rasmussen Reports national telephone survey finds that 59% of likely Catholic voters nationwide at least somewhat disapprove of the president's job performance, while 40% at least somewhat approve. But the passion's on the side of those who don't like the job he's doing: 44% Strongly Disapprove versus 19% who Strongly Approve.

Fifty-four percent (54%) of Catholics voted for Obama in November 2008. However, Republican hopeful Mitt Romney currently leads the president among Catholic voters by a 52% to 35% margin. Among all voters, however, President Obama leads Romney and all Republican hopefuls.

These results are from surveys conducted over the seven days ending February 12, 2012. Among all likely voters, 50% approve of how the president is doing and 49% disapprove.  This includes 26% who Strongly Approve and 38% who Strongly Disapprove. Rasmussen Reports also provides  daily updates of the president's Job Approval and match-ups between President Obama and both Mitt Romney and Rick Santorum.

Sixty-one percent (61%) of Evangelical Christians and 52% of other Protestants also at least somewhat disapprove of the job Obama is doing in the White House. The view is much more positive among non-Christians. Among those who profess some other religious affiliation or none at all, 68% at least somewhat approve of the president's performance.

Regardless of religious affiliation, disapproval is higher among those who regularly attend religious services. Among those who attend services every week or nearly every week, 41% offer their approval of the president while 59% disapprove. Among those who rarely or never attend services, 63% approve and 36% disapprove.
PRINCETON, NJ — Catholics' views of President Obama were little changed during a week in which the administration battled publicly with Catholic leaders over whether church-affiliated employers should have to pay for contraception as part of their employees' health plans. An average of 46% of Catholics approved of the job Obama was doing as president last week, compared with 49% the prior week, a change within the margin of sampling error.

Although Catholic Church leaders' opposition to the requirement dates back to last fall, when the policy was being laid out, the controversy erupted and made headlines in the last 10 days, after the Obama administration announced that religious-based employers would ultimately have to comply. The Obama administration's rules would have forced organizations affiliated with the church — such as Catholic hospitals, service organizations, and universities — to pay for employee healthcare services that go against their belief that Catholics should not use contraception.

It is possible that practicing Catholics are more likely than nonpracticing Catholics to hew to the church's teachings on birth control. But both groups — those who attend church every week or nearly every week and those who attend less often — had identical 46% approval ratings of Obama last week. Though both more frequent and less frequent churchgoing Catholics' approval ratings of Obama were down from the prior week, neither change was statistically meaningful.
The Gallup survey is of "adults" rather than just registered or likely voters. In this case, though, that is arguably a better sample upon which to base conclusions about how Catholics as a whole feel about the President in light of the events of the past two weeks. Nonetheless, there's enough here to make both sides happy.