George W. Bush Skipping Republican Convention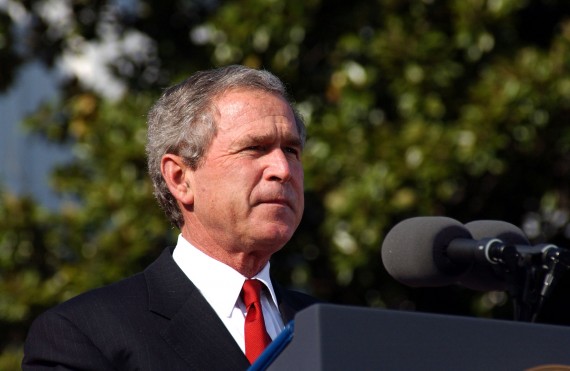 That sound you hear is a massive sigh of relief from the Romney campaign:
Former President George W. Bush will not attend the Republican convention next month in Tampa, POLITICO has learned.

"President Bush was grateful for the invitation to the Republican National Convention," Bush spokesman Freddy Ford wrote in an e-mail.  "He supports Governor Romney and wants him to succeed. President Bush is confident that Mitt Romney will be a great President. But he's still enjoying his time off the political stage and respectfully declined the invitation to go to Tampa."

Asked if the former president had been invited to only attend or whether he was also asked to speak, Ford said the conversation didn't get that far and the former president declined "before details were discussed."

Bush's preemptive move spares Romney of having to face the delicate question of whether to have the polarizing former president address the convention.  It is customary for former presidents to attend the party gatherings, and often speak, but President Obama's campaign surely would have used the opportunity to link Romney to the Bush administration.

Since leaving the White House in 2009, the 43rd president has kept a low profile and, in rare interviews, said he doesn't think former presidents ought to be in critiquing their successors.
Bush's father, former President George H.W. Bush had previously announced that he would not be attending the convention, although that's likely more because of his age and the fact that he doesn't get around quite as well as he used to. In W's case, though, one imagines that the Romney camp is quite happy to as few reminders of the last Republican President as possible.