George Will on UATX (Part I)
Will discusses a nascent university and in doing so produced a cliched column about higher education.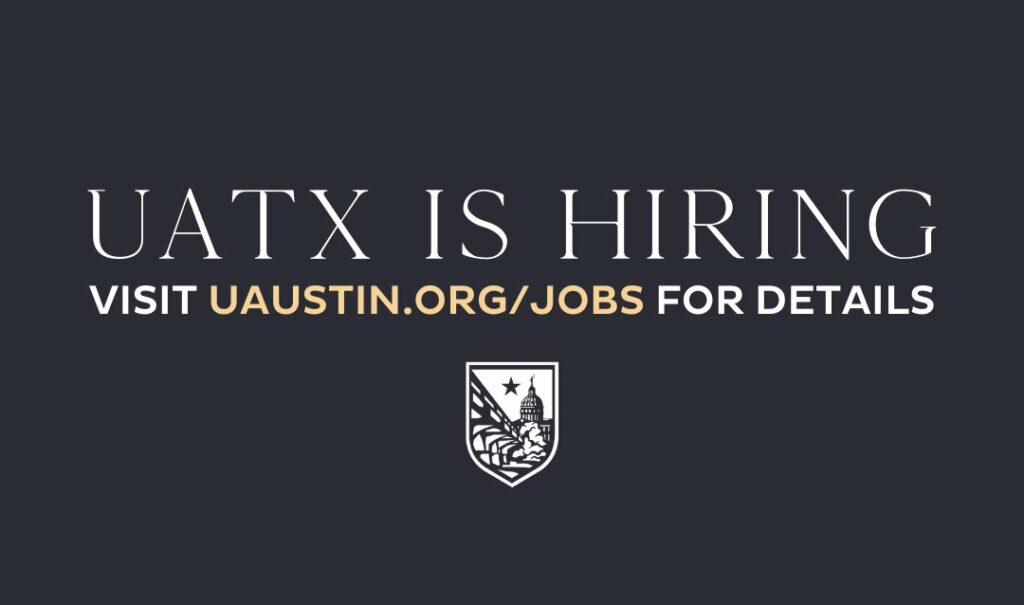 George Will reminded me of something I thought I had written about, but since searching the archives produces nothing, I guess I just thought about writing about it (that happens with some frequency). What is that something you ask? Well, it is the creation of the University of Austin (UATX–but not to be confused with the Universidad Autónoma de Tlaxcala), a fledgling private, non-profit liberal arts school that is allegedly going to have its first incoming freshman class in the fall of 2024.
Will praises the endeavor in WaPo: How to build a university unafraid of true intellectual diversity.
My challenge in discussing this column is twofold. First, the column itself is just a cliched example of the typical nonsense about higher education. Second, UATX just needs a ton of unpacking.
So, I am going to split this discussion into two posts. The first is just about Will's generic criticism of American higher education. The second will be about UATX itself.
---
So, let me start with the generic almost cartoonishly lazy characterization of higher education in the United States: "The news from academia is embarrassing — intellectual fads, political hysterias, the hunting of heretics."
Let me offer an obvious retort that somehow gets rather ignored. American academia is producing, on a regular and ongoing basis going back decades and decades, educated persons who then go on to far better earnings prospects than they would have had without their educations. Further, the source of much of the economic engine of the country relies on individuals educated in American colleges and universities. Over a million international students currently study in the US because of the value of our educational system (and if visas were easier to get even more would be here studying).
Can one find examples of wackiness in the ranks of the American professoriate? Of course, but given that there are about 4,000 colleges and universities across the country, it is hardly shocking that one can find something in that mix of tens of thousands of faculty members to criticize, if not ridicule. It is also not surprising that a collection of highly educated, intelligent people might not occasionally produce some boundary-pushing notions.
Indeed, learning itself is a boundary-pushing exercise. It assumes that knowledge can be used to make the world a better place. It is not inherently conservative in the sense that education does not exist to maintain the status quo, but it seeks to improve it. As a result, some attempts to improve will be failures, but more significantly, any attempt at improvement runs the risk of challenging existing power arrangements, and hence frequently leads to pushback.
It is not for nothing that Socrates, by teaching that the unexamined life isn't worth living, was sentenced to either exile or death by the elites of the day, because he was corrupting the youth, don't you see, by making them question the "truths" that society believed in. (This reference is especially biting, I assure you, given Will's praise of UATX–but I digress).
The notion that the academy is nothing but a bunch of embarrassment is in and of itself embarrassing.
Will also engages in some additional stock footage about American academia:
In today's academic caste system, full-time tenure-track professors do substantially less teaching than do graduate students or part-time adjunct teachers. Teaching and scholarship seem secondary to the nonacademic agendas of institutions' bureaucracies, which grow like kudzu. Harvard University's ratio of administrators to faculty is about 3 to 1; Stanford University has 15,750 administrative staff, 2,288 faculty. The bloat enforces "diversity, equity, inclusion" conformities, administers Title IX sexual policing and attends to the emotional serenity of students who feel "unsafe" around intellectual heterodoxy.
As usual, the exemplars of higher education that are supposed to demonstrate the sins of them all are, in fact, outliers. It is beyond tiresome that every time higher education is criticized the examples used are elite privates (or, maybe, elite public flagships). This is a distortion. Stanford and Harvard are as far from being prototypical universities as one can get. It is utterly absurd to keep using elite private schools as stand-ins for all colleges and universities.
Further, he conflates two issues (tenure-track faculty v. grad students and full-time v. part-time faculty). These are not the same thing. Moreover, the places where graduate students teach substantial numbers of students are research schools with Ph.D. programs. This is not all of academia. It all depends on the type of school. Yes, at major research schools the faculty might only teach 1 or 2 courses a semester, but it is far more common that they teach 3 or 4 (or more) per semester.
The link provided as a citation goes to another op/ed column, which in turn links to other opinion essays. So I am not sure of the exact source of the claim.
I would note that part-time faculty (adjuncts) may well also have Ph.D.s, making them a different category than grad students. I will not dispute that adjuncts are underpaid and that having a lot of part-time faculty is a real problem, but it is so much more complicated than the simple implication here about all the lazy tenure-track faculty.
The "administrative staff" number is dong a heavy lift. It is hardly surprising to me that there are more staff than faculty. There is a lot to do to run a university. Not only is it a large, fairly complicated business that requires all the functions any business does (e.g., HR, payroll, marketing, IT, physical plant) not to mention specialized areas such as sponsored programs (managing grants and contracts), development (fund-raising), athletics, and a variety of student services. For that matter, dorms, dining halls, and other food services have to be maintained. Libraries and labs have to be staffed.
It isn't all DEI and Title IX (the horrors!). Those are likely relatively small chunks of the org chart.
I am likely forgetting something, but I can say for certain that running a university is more complicated than it looks, and it is far more than just hiring some professors and giving them a room and a chalkboard.
In general, this is all just the typical, recycled nonsense. Faculty are lazy! Faculty are whacky! Schools have too many employees! Harvard and Stanford are all you need to know! And, oh my gosh, diversity, equity, and inclusion will be the death of us all!
All while ignoring the obvious value-add to society of colleges and universities.
And note, I am not saying that higher ed should be immune from criticism. It is far from perfect, but goodness gracious, could we get some better critiques?
(On to part II!)