George Zimmerman Trial Set For June 10th, 2013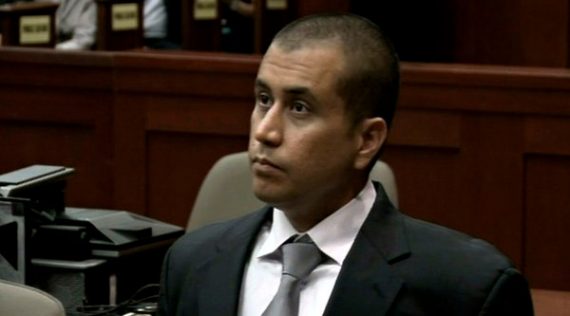 George Zimmerman's murder case has been set for trial:
SANFORD – George Zimmerman's murder trial in the death of Trayvon Martin was set for June 10 during a hearing in court this morning.

Zimmerman, 29, is charged with second-degree murder for shooting Trayvon, an unarmed 17-year-old, in Sanford Feb. 26, a homicide that set off civil-rights rallies across the country.

This morning, Circuit Judge Debra Nelson set Zimmerman's trial for June 10. Attorneys in the case said they estimate the trial will last three weeks. Prosecutor Bernie de la Rionda said he expected jury selection would take longer than the trial itself.

The hearing, known as a docket sounding, lasted about six minutes. Though the judge set a date, Zimmerman attorney Mark O'Mara was noncommittal about when he'd be fully prepared.

"I don't know today when we'll be ready for trial," he said.

After the hearing, Zimmerman's defense tweeted he will likely seek a hearing under the controversial self-defense law commonly known as "stand your ground" in the months leading up to trial.

The "self-defense immunity hearing [is] likely to be requested for April or May," the tweet said.

(…)

Nearly two weeks ago, O'Mara formally asked the judge to delay the case. This week, co-counsel Don West filed paperwork, complaining that the special prosecutor in the case has failed to turn over all the evidence that's required and had been uncooperative.

There's another hearing in his case Friday. Among the things the judge will then hear is an argument about whether to allow O'Mara to subpoena Trayvon's school records and whether the public should know about future defense subpoenas and what evidence they produce.

She'll also hear argument about whether prosecutors are entitled to George Zimmerman's medical records.

Also today defense attorneys in George Zimmerman's case are scheduled to depose four Sanford police officers, including one who conducted a voice-stress test – something similar to a lie detector test – on Zimmerman and concluded he was telling the truth.
It's entirely possible, of course, that this date may end up getting continued at some point or another if the defense determines that it needs more time to prepare for trial. For the moment, though, we've at least got a date for what will likely be another heavily-covered trial.