Gingrich: 2012 Biggest Election Since 1860
Newt Gingrich says the coming presidential election will be the most important since the Civil War.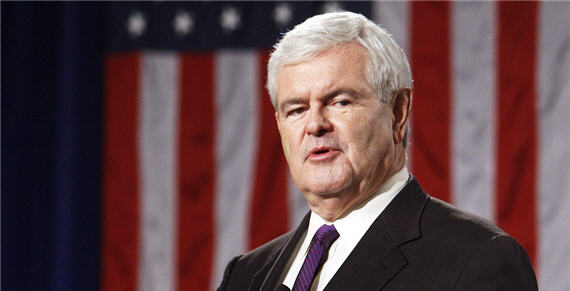 Newt Gingrich says the coming presidential election will be the most important since the Civil War.
AP ("Gingrich: 2012 election biggest since Lincoln in 1860"):
Republican Newt Gingrich told a Georgia audience on Friday evening that the 2012 presidential election is the most consequential since the 1860 race that elected Abraham Lincoln to the White House and was soon followed by the Civil War.

Addressing the Georgia Republican Party's convention, Gingrich said the nation is at a crossroads and that the re-election of Democratic President Barack Obama would lead to four more years of "radical left-wing values" that would drive the nation to ruin.

Gingrich also blasted Obama as "the most successful food stamp president in modern American history."
For a history PhD, Gingrich has as odd weighing of events. Granting that every election is hyped as the most important in recent times, it's simply nonsensical to argue that the stakes are higher now than they were during the Great Depression, World War II, the Cold War, or Vietnam. Hell, 2008 was more important, as we were at the early stage of the economic meltdown and there were real policy choices to be made. (That said, I think a President McCain would have done something similar in regards the massive bailouts.)
Depending on the Republican nominee, the choice could conceivably be as stark as any since 1988. Since then, every election has given us a choice between relative moderates because the Democrats moved sharply to the center in 1992. It's conceivable that the Republicans will misread the 2010 results and veer harder right. Then again, it's hardly inconceivable that we'll see Obama vs. Romney, which will be a contest of personalities more than policies.
Regardless, any Republican with a chance to unseat Obama is unlikely to be able to overturn Obamacare or otherwise go far in reversing the "radical left-wing" policies enacted during Obama's first two years. We're simply not going to have 60 Tea Party members in the Senate.