Global Governance?
We need global cooperation to deal with a growing variety of serious problems. But we can't even agree amongst ourselves on policy options.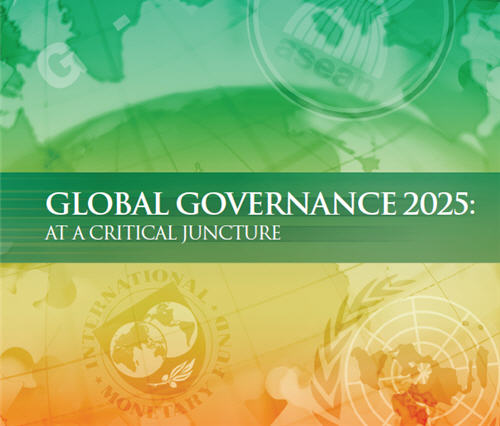 This morning, the Atlantic Council hosted the launch of Global Governance 2025:  At A Critical Juncture, a report following a long collaboration with several partners.  The fundamental takeaway is that, while cooperation between the United States and Europe is essential, it "is no longer enough to effectively manage global challenges."  Instead, key players from around the globe will need to develop new institutions to deal with the world's problems.
In my first post on the report, "Global Governance: Vital But Impossible?" I take a skeptical view of the feasibility of the recommendations.
And, yet, while the need for cooperation seems obvious, the prospects for achieving it seem bleak.

It's true that the surging power of China, India, Brazil, and others means that they deserve a seat at the "big table."  But it should be recognized that, while transatlantic consensus on dealing with the big issues is inadequate, it also hasn't been achieved, despite the fact that we "share fundamental values and strategic interests to an extent not matched by any other partners in the world."   Figuring out how to do that while also getting the cooperation of players with very different values and strategic interests is going to be a neat trick, indeed.

And that's not to mention, as was noted many times by the report's primary authors at the launch event, the lack of domestic consensus even within the West.   We're in the midst of a global recession (albeit, one that technically "ended" last summer in the United States) and face polities that are turning inward, demanding solutions to short term issues like jobs and out-of-control budgets.   The mood for ambitious global projects is, to say the least, not apparent.
Much more at the link.