Good News For The New Year? December Jobs Report Offers (Some) Hope
Some good news in the December jobs report.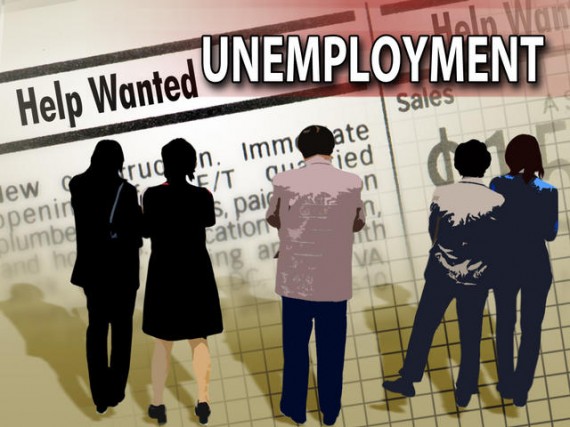 For the past three years, people have been waiting for the moment when the job growth engine in the United States would start turning around. Every now and then we've gotten tantalizing hints that it might happen, only to be disappointed a few months later when the numbers would again fall flat and the odds of the country digging out of its deepest unemployment hole in a generation any time soon grew slimmer and slimmer. As I noted yesterday, there was a hint in the ADP hiring rfinalleport that December was a good month for jobs growth, but we've learned over the past year or so that ADP doesn't always measure the numbers in a manner that match up well with the Bureau of Labor Statistics methodology. This month was no exception, but the December jobs report released this morning was nonetheless pretty good and offers some hope that perhaps we've finally turned a corner:
The U.S. unemployment rate unexpectedly fell to 8.5 percent last month as job creation was more robust than expected, providing continued signs that the nation's labor market is improving gradually.

Growth in manufacturing jobs helped offset loss in government positions, while wages edged higher and the length of the work week also lengthened a bit.

The unemployment rate — a hotly contested number because of the rise in potential workers who have quit looking for jobs — has fallen 0.6 percentage points since August.

However, an alternative measure of unemployment that counts discouraged workers also dropped sharply. The so-called U-6 number, more encompassing than the headline number the government publicizes, dropped to 15.2 percent from 15.6 percent in November.

Economists had been looking for a number in the 175,000 range as both Wall Street and Main Street search for signs that the labor market is thawing. November saw a gain of 120,000 jobs and an unexpected fall in the unemployment rate from 9.0 percent to 8.6 percent.
There are some caveats, of course. The civilian labor force, which includes everyone working and everyone actively looking for work, declined by another 50,000 people in December. Not as bad as the 100,000+ drop in November, but also a sign that some people have just given up looking and have decided to sit on the sidelines for now. Of course, as was mentioned on CNBC this morning, there's also evidence that at least some portion of these people leaving the workforce early are people who have decided to take early retirement if they can afford it. Those people aren't likely to be coming back into the workforce. However, it's worth noting that if we had the same labor force participation rate now that we did at the start of the recession, the unemployment rate right now would be north of 11%. At some point, a good portion of those people sitting on the sidelines are going to start looking for work again, and that's likely to give us at least a temporary increase in the Unemployment rate.
As the Wall Street Journal notes, though, the drop in the unemployment rate in December was largely due to job growth, not workers giving up:
The U.S. unemployment rate dropped to 8.5% in December, while a broader measure dropped even further to 15.2% from 15.6% the prior month, both at their lowest levels since February 2009.

While the unemployment rate has been falling in part due to people leaving the labor force, a large portion of this month's number appears to come from people finding jobs.

The unemployment rate is calculated based on people who are without jobs, who are available to work and who have actively sought work in the prior four weeks. The "actively looking for work" definition is fairly broad, including people who contacted an employer, employment agency, job center or friends; sent out resumes or filled out applications; or answered or placed ads, among other things. The rate is calculated by dividing that number by the total number of people in the labor force.

In December, the household survey showed the number of people employed rose by 176,000, as the population increased by 143,000 over the month. So even though the labor force — the number of people working or looking for work — fell by 50,000, job growth is outpacing the increase in the population.

(…)

The key to the drop in the broader unemployment rate was due to a 371,000 drop in the number of people employed part time but who would prefer full-time work, that comes on top of big drops in that category over the past two months. That number could reflect people having their hours increased or part-time workers moving on to full time work.
More from the CNBC report linked above:
Job gains came from a variety of quarters: Transportation and warehousing surged by 50,000, the couriers and message industry rose 42,000, and retail added 28,000. Manufacturing grew by 23,000 and the hospitality industry continued its brisk pace, adding 24,000 jobs in December and 230,000 over the past year at food and drinking establishments.

"To be sure, manufacturing gains remain lackluster and gains in construction still await some awakening in the housing market," said Kathy Bostjancic, director of macroeconomic analysis at The Conference Board. "But there has been enough retail activity to allow the service-sector to show moderate and sustained job gains."
One thing we did not see this month that we've seen in previous months was a drop in government workers, which could be an indication that state and local governments have finished with their austerity measures, at least for now. It could pop up again the next time they have to go through the budgeting process (conveniently right before the elections) but an improving economy could also mean increased tax revenues, lessening the need for cuts in employment.
So, it's some pretty good news this month, finally. Adding up the entire year together, there were roughly 1.9 million net new jobs created in 2011. Nothing to sneeze at, but also far from the kind of recovery we need to get people back to work who have been looking for a year or more. Nonetheless, December was the sixth consecutive month that we've seen 100,000 or more net jobs created, something we have not seen in six years. It's nice to see some good news for once.
Politically, this obviously is going to make the Obama White House, and the re-election team in Chicago, smile just a little bit. Today's numbers are first of ten employment reports we will see before the November 8th election (the October report will come out the Friday after the election). A consistent stretch of good news will quite obviously inuure to the President's benefit, through Republicans will try to spin it another way. This is why it's far too early for anyone to count the President out of this. The economy will decide his fate to a large degree, but if the economy is improving over the next ten months then that helps the President make the case against "changing horses in mid-stream." But that's all something that will work itself out over the next year. We could be back to disappointing reports another month or two from now, in which case the political picture becomes murkier.
We've still got a long way to go here, and it would be nice to see the net jobs closer to 250,000 or 275,000, but this is encouraging news.