GOP Congressman Cory Gardner: Make Birth Control Available Over The Counter
A Republican Congressman from Colorado who is running for the Senate has a very good idea.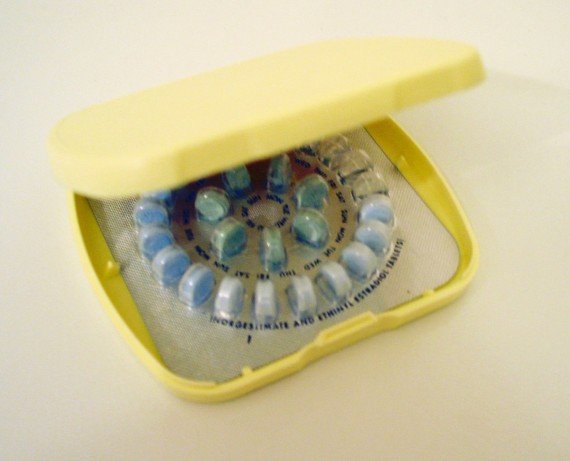 Congressman Cory Gardner, who is currently locked in an election fight with Colorado Senator Mark Udall, has come out in favor of allowing birth control to be sold over the counter:
The least loved institution in America today is the U.S. Senate, and one of the reasons it is reviled is a zero-sum approach to women's medical care. It's time we changed that and adopt modern policies that make sense instead of using women's medical issues as an election-year power play. One of the most rational ways for Washington to break this gridlock is to approve oral contraception for over-the-counter purchases by adults.

Since "the pill" was first approved 44 years ago, it's been one of the most proven and tested pharmaceuticals of our time. It is safe, reliable, effective, and presents very few risks or complications for the more than 10 million women who use it. When other drugs have that kind of track record, we approve them for purchase without a prescription; the Food and Drug Administration has already reclassified over 100 different treatments. Name-brand drugs like Advil, Pepcid, Claritin, Prilosec and many others were once sold by prescription only, but moved to over-the-counter sale (OTC) once they'd been proven safe and unlikely to be abused.

When treatments go over-the-counter, two things happen: they get dramatically cheaper and consumers save time and hassle by avoiding unnecessary doctors' appointments just to get the pharmaceuticals they already know they need.

(…)

Since January 2011, an obscure provision of Obamacare has blocked insurers from covering OTC medicine without a prescription. If Democrats are serious about making oral contraception affordable and accessible, we can reverse that technical provision.

Driving the price down for a safe medicine is a better way to provide access to adults who want it than President Obama's insurance mandate. Many women don't have access today in spite of the Obamacare mandate, and it violates religious liberty in the process. If a new generation of senators puts partisanship aside, we can protect the liberties of women to have easy access to affordable oral contraception at the same time we protect the rights of those with conscience objections.

Moving oral contraceptives to OTC status is not a new idea: A committee of the American College of Obstetricians and Gynecologists recommended the switch in 2012, citing a scientific trial that proved pharmacists and women themselves could effectively screen potential patients without the inconvenience and cost of a doctor's visit.

Since it makes so much sense, you might wonder why this change has not happened yet. It's because too many people in Washington would rather play politics with contraception instead of actually making life easier for women. Too many Democrats prefer to attack Republicans on the issue of contraception rather than actually make contraception more available and affordable and too many Republicans are afraid to break the mold.
It's hard to find any real fault with Gardner's argument here. After lengthy litigation, the FDA recently went ahead and made Plan B and other "morning after" pills available over the counter for women as young as fourteen years old.  As Gardner notes in his Op-Ed, the American College of Obstetricians and Gynecologists formally endorsed the idea that birth control pills should be sold over the counter, arguing that the pills themselves are generally safe enough to be sold over the counter and that wider availability of birth control would go a long way toward cutting down on unintended pregnancies, something that should appeal to both the left and the right in the end. Given that, and assuming that the medical evidence in favor of wider access to birth control pills is as solid as the medical arguments in favor of making Plan B available without a prescription, it seems to me that there is little if any rational reason to oppose the idea of allowing women, and even teenagers, to obtain birth control over the counter. Realistically, it would probably the case that the birth control pill would be treated as a "behind the counter" drug in the way some OTC drugs that can be used to manufacture illegal drugs have been, but that would obviously make the drugs far more widely available, which seems like a good thing.
Gardner also makes a good point that making contraceptives available without a prescription would eliminate most of the politics surrounding the issue of birth control, especially as it relates to mandatory insurance coverage. Hobby Lobby and other companies wouldn't have to worry about providing birth control coverage to their employees, state and federal legislators wouldn't have to fight over an issue that was settled decades ago, and in the end the entire issue would go back to the medical profession where it belongs. There may be some arguments that women who need to take birth control for medical reasons unrelated to preventing contraception shouldn't be able to self-medicate without talking to a doctor, but that strikes me as the kind of paternalism based argument that the entire concept of the pill was supposed to have put behind us.
Theoretically at least, this is something that the FDA could do all on its own just as it did with Plan B. All it would take is a new regulation along the lines of the one issued for those drugs. However, given the political firestorm that this issue typically creates it may be wise to have Congress deal with this first. If that doesn't happen, though, I'd be fine with the FDA taking a step that seems so obvious that one wonders why it hasn't happened sooner.