GOP Continues to Fail the Test
The response to extreme rhetoric from Trump is producing the some old responses.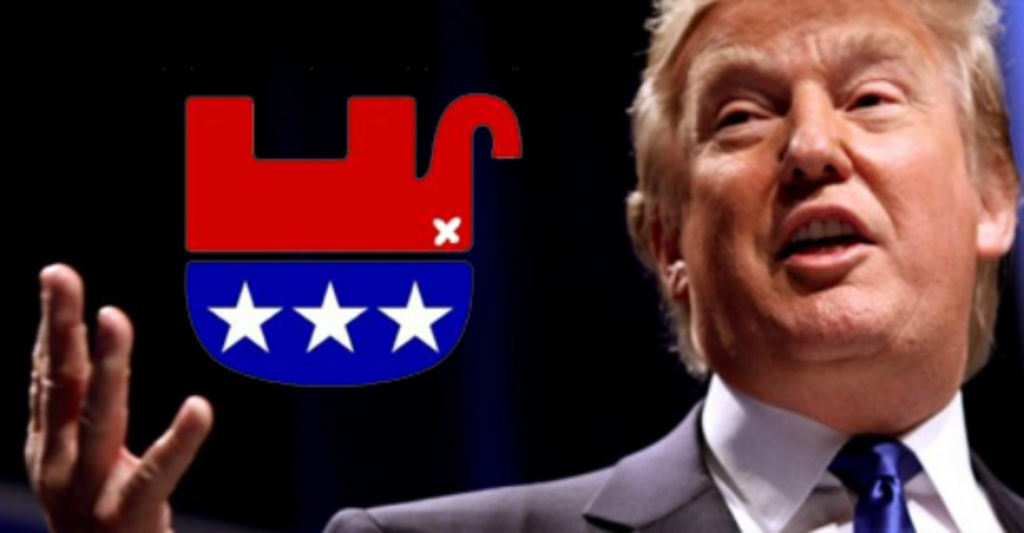 So, yesterday I noted that the GOP as a whole was facing yet another test from their leader. Specifically, Trump called for the "termination of all rules, regulations, and articles, even those found in the Constitution" pertaining to the 2020 election because of his delusional claims of "massive fraud." I noted in my post that this was an utterly unacceptable thing to say, especially for a former president seeking re-election. I noted that it was rhetoric that simply should not be tolerated.
But, as expected, the GOP is going to the old playbook on Trump. They are ignoring or downplaying these words in the hope that he just finally goes away.
This approach is encapsulated as follows:
Rep. David Joyce (R-Ohio), chair of the Republican Governance Group, avoided answering directly when asked ABC's "This Week" about Trump's comments, saying he "didn't make a habit of speaking out on his tweet du jour" when Trump was in office. When pressed by host George Stephanopoulos, Joyce said he would "support whoever the Republican nominee is" — but didn't think Trump would "be able to get there."
How many times did this pattern play out in the past? The dismissal that whatever crazy thing was said was "just Twiter" (or, in this case, Truth Social). The handwaving that it is just some daily nonsense of no consequence. And then the vague hope that he is just not going to matter anymore soon anyway, so why worry about it? All wrapped in a statement of loyalty if needed.
Joyce went on:
"Well, first off, he hasn't — he has no ability to suspend the Constitution," Joyce said. "You know, he says a lot of things, but that doesn't mean that it's ever going to happen."
First, that doesn't make this better.
Second, that was what people said about his election denialism rhetoric, and we ended with the January 6th insurrection.
Joyce's response is plain and simple cowardice.
(A more detailed report on Joyce's interview can be found here from ABC).
Meanwhile, the leaders of the party don't feel too much like leading:
Representatives for House Minority Leader Kevin McCarthy (R-Calif.) and Senate Minority Leader Mitch McConnell (R-Ky.) did not respond on Sunday to requests for comment.
Even those who would criticize were a bit lukewarm about it:
Some GOP members were stronger in their rebukes of Trump's comments. On CBS's "Face the Nation," Rep. Michael Turner (R-Ohio) said he "absolutely" condemned Trump's remarks but emphasized there remained a long political process to go before Trump could be considered a 2024 front-runner.

"I vehemently disagree with the statement that Trump has made. Trump has made, you know, a thousand statements in which I disagree," Turner said. He added that voters "certainly are going to take into consideration a statement like this as they evaluate a candidate."
And likewise:
Congressman-elect Mike Lawler (R-N.Y.) echoed several other Republicans in their responses to Trump, saying it was generally time to look ahead, rather than re-litigate the 2020 election.

"The Constitution is set for a reason, to protect the rights of every American. And so I certainly don't endorse [Trump's] language or that sentiment," Lawler said on CNN's "State of the Union." "I think the former president would be well-advised to focus on the future if he is going to run for president again."
Gotta leave that door open about 2024!
This attempt at a defense would be laugh-out-loud funny were all this not so serious (emphasis mine):
Trump's defenders on Sunday moved to tamp down the controversy. A Republican operative close to the ex-president, who spoke on the condition of anonymity to discuss private conversations, argued the post did not literally advocate or call for terminating the Constitution.
So the defender doesn't want to be on the record. And it takes some weird mental gymnastics to say that he wasn't "literally" calling for terminating the Constitution. Ok, fair, he just said to terminate the section related to the election. So, no big, I guess?
And this is just word salad:
When asked to clarify how Trump was not at least advocating for the Constitution's termination, the operative said, "He's making a comparison of the unprecedented nature of Big Tech meddling in the 2020 election to benefit Joe Biden with the unprecedented act of terminating the Constitution," suggesting without evidence that technology platforms had tipped the scales for Biden in 2020.
By the way, all of this is about how Twitter wouldn't post some story by the NY Post a couple of years ago about Hunter Biden. Which, first, didn't stop the Post from printing it. And, second, has nothing to do with electoral fraud.
As the week unfolds, I don't expect Republicans and their political allies to do much better on this test that is before them, unfortunately.