GOP Still Failing Trump "Termination" Test
Contrary to a Politico headline, the GOP response to Trump's anti-constitution talk continues to underwhelm.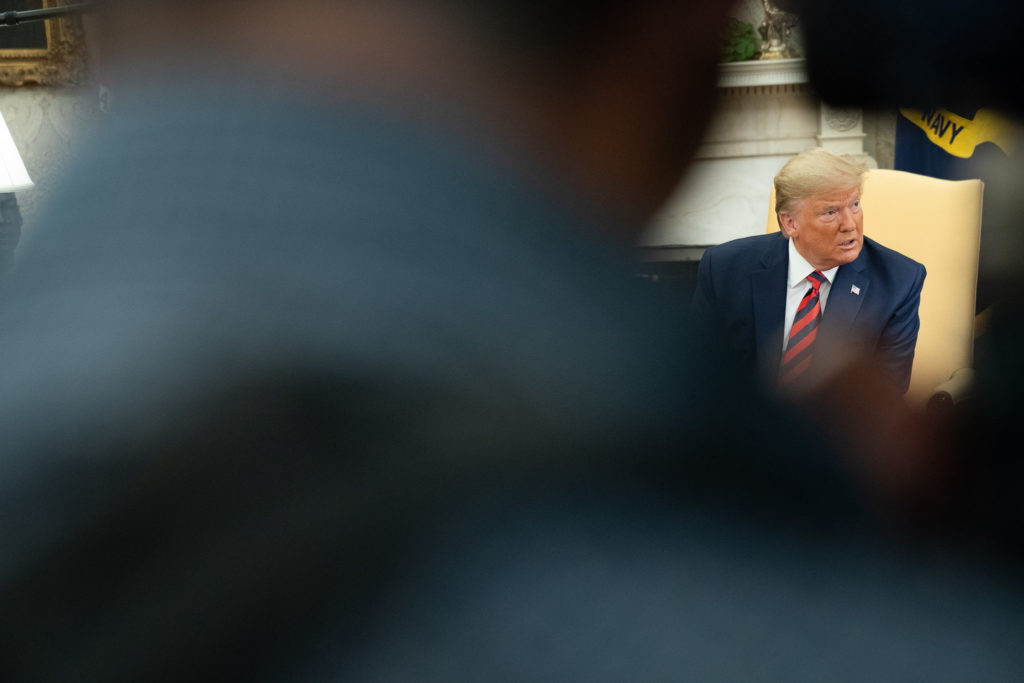 The prior two posts that go along with this one:
So, this morning I noted a potentially encouraging headline from Politico: Senate Republicans turn on Trump over suspend-the-Constitution talk. However, the content of the article was less than impressive. Indeed, the notion that any of what is quoted could be characterized as "turn[ing]" on Trump is, well, laughable.
We start with someone who is retiring and already has a record of occasionally criticizing Trump, although not in any way that really mattered. And all he is quoted as saying is basically casting vague doubts on Trump's future:
"I just think, in the end, he will not end up running because [of] the polling," said retiring Sen. Rob Portman (R-Ohio). "The trend line is not positive."
This is weak tea, at best and it just sounds like the kind of things that GOPers said before Trump was nominated, i.e., passively wishing that Trump would go away.
We get the same thing from Senator Cornyn of Texas:
"I'm at a loss for words. We need to move on," Sen. John Cornyn (R-Texas), an adviser to McConnell, said of the constitutional-suspension posts from the former president. Cornyn added that the prospect of Trump winning the nomination is "increasingly less likely, given statements like that."
Again, there is that indirect hope that Trump will just finally go away. And may I note it shouldn't be hard to condemn the notion that portions of the Constitution ought to be terminated so that the loser of the election be installed in office.
Well, at least John Thune had some strong words, right? Well, no.
While few Republicans spoke out publicly before returning to Washington on Monday, Senate Minority Whip John Thune (R-S.D.) said "of course I disagree with that" when asked about Trump's comments. The No. 2 Senate Republican would not say whether he'd support Trump if the former president wins the GOP nomination in 2024 and said he's "just not going to go there at this point — that's a long way off."

But Thune did predict Trump's remarks would fuel the ambitions of Republicans who'd want to take on the former president in a 2024 primary: "It's just one of those intuitively obvious things, whether a candidate for office has sort of a bedrock principle, 'are you going to support the Constitution?'" Thune said. "For him, it's not all that unusual. But it will be the grist and plenty of fodder for those that are looking to get into that race."
What is striking to me is that the pattern is what we saw before Trump was elected. They all know he is dangerous and unqualified. They all want him to go away, but they are so afraid of jeopardizing their political careers that they don't have the courage to speak the truth. So, instead, like in 2016, they are going to hedge, hem, and haw until they find themselves with him as the nominee in charge of their party yet again. There is also that shrugging off of any responsibility or leadership because, you know, Trump gonna Trump.
The article also has more retirees, and still with largely bland statements:
"The facts of the election in 2022 are just indisputable. The ultra, pro-Trump, handpicked by Trump, based on loyalty to Trump? Those candidates wildly underperformed," said retiring Sen. Pat Toomey (R-Pa.), who voted to convict the former president in his second impeachment trial. "It's pretty clear that he's become a toxic force and that's going to diminish his influence a lot."

[…]

"I'd like Republicans to win elections again, unlike the way this guy has made sure my party could snatch defeat from the jaws of victory in 2018 and in 2020 and again in 2022," said Sen. Ben Sasse (R-Neb.), who is leaving Congress next month to become president of the University of Florida.
The strongest statement quoted in the piece was from Lisa Murkowski: "suggesting the termination of the Constitution is not only a betrayal of our oath of office, it's an affront to our Republic." But, of course, Murkowski was willing to vote to convict Trump in his 2021 impeachment trial, so hardly some new anti-Trump turn.
In general, what strikes me here is how this all fits the pattern of GOP behavior we have seen since 2015: mostly hedged cowardice with retiring politicians being a tad more forthright and only a handful on the fringe of the party being willing to be truly direct about Trump's unacceptable behavior.