Gorsuch and Alito Want to Revisit Religious Accomodations
Is a de minimus standard too small?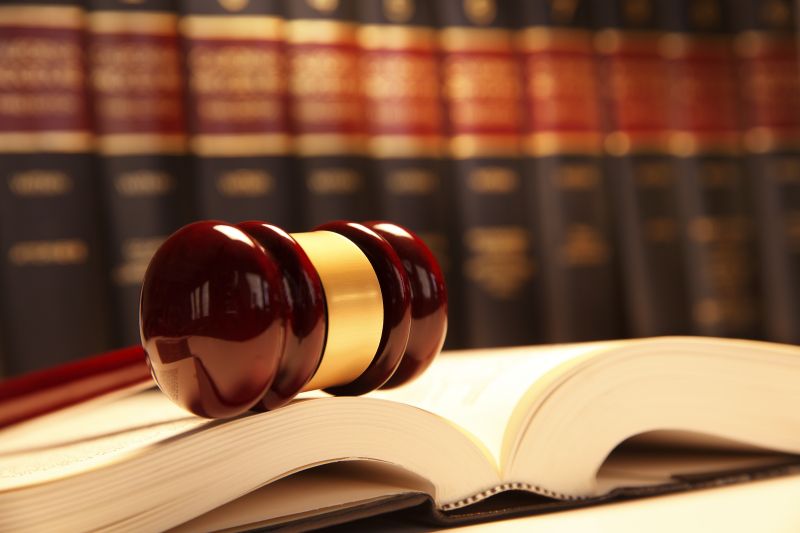 YahooNews called my attention to the Supreme Court's refusal to hear to related cases Monday. While neither of my go-to lawblogs, SCOTUSBlog or Volokh Conspiracy, have commented on the matter the decision—and in particularly the dissent—are interesting.
Reuters ("U.S. Supreme Court rebuffs claims of workplace religious bias"):
The U.S. Supreme Court on Monday sidestepped a chance to further expand religious rights, turning away two cases in which employees accused companies of violating federal anti-discrimination law by insufficiently accommodating requests for time off to meet religious obligations.

The justices declined to hear appeals by two men of different Christian denominations – a Jehovah's Witness from Tennessee and a Seventh-day Adventist from Florida – of lower court rulings that rejected their claims of illegal religious bias. Lower courts found that the accommodations the men sought would have placed too much hardship on the employers.

[…]

The Tennessee case involved Jason Small, a leader in the Jehovah's Witnesses congregation in the Memphis suburb of Collierville who worked as a dispatcher at Memphis Light, Gas and Water, a large public utility. Small missed work in 2015 to attend worship on the Good Friday holiday as well for a congregational duty the following Wednesday even though his requests for time off had been denied.

Small was suspended for two days without pay. The company said Small missed work on "multiple occasions."

The Florida case involved Mitche Dalberiste, a Seventh-day Adventist. GLE Associates, a Florida company that performs work-site safety monitoring, revoked his job offer after he disclosed that he would be unable to work on the Sabbath, which he observed from sundown on Friday to sundown Saturday.

GLE, in a court filing, said Dalberiste lied about his ability to work on weekends and said it regretted being dragged into a "special-interest fueled lawsuit attempting to circumvent Congress." Dalberiste is represented in part by the Becket Fund for Religious Liberty, a religious rights legal group.

Both men sued in federal court, alleging religious discrimination in violation of Title VII.

In Small's case, the Cincinnati, Ohio-based 6th U.S. Circuit Court of Appeals ruled that accommodating him would cause more than "de minimis" hardship on the company's operations and other employees. The Atlanta, Georgia-based 11th U.S. Circuit Court of Appeals issued a similar ruling against Dalberiste.
The Supreme Court refuses to hear just about every case that comes to it. As was the case here, they tend not to explain why. But, typically, it's because they deem the questions uninteresting, the facts of the case not suitable for deriving wider precedents, a like of ripeness, or some other reason having little to do with the particular plight of the petitioners.
What's interesting, here, though, is what the dissent signals.
Gorsuch wrote that religious rights under the employment law are "the odd man out" because they do not receive as much protection as other rights guaranteed under federal law, such as those that apply to the disabled.

"Alone among comparable statutorily protected civil rights, an employer may dispense with it nearly at whim," Gorsuch wrote.

Under the law, employers must reasonably accommodate workers' religious observance or practices unless that would cause the company "undue hardship" – which the Supreme Court in a 1977 case determined to be anything more than a minor, or "de minimis," burden. Critics of the "de minimis" standard have argued that it particularly harms religious minorities.

Last year, in a similar appeal that the court declined to hear that involved a member of the Seventh-day Adventist Church, three conservative justices – Alito, Gorsuch and Justice Clarence Thomas – indicated that the court should consider overruling the 1977 precedent.
A companion USA Today story ("Gorsuch, Alito balk as Supreme Court declines to hear case about workplace religious accommodations") draws this out:
Federal law requires companies to make accommodations for their workers' religious beliefs as long as it doesn't present an "undue hardship." In 1977, the Supreme Court defined "undue hardship" as anything having more than a "de minimis," or trivial cost. That means employers can avoid making accommodations in many situations.

Gorsuch, in a dissent joined by Alito, asserted that those circumstances allow "subpar employees" to receive more favorable treatment than highly performing workers if the latter group seeks only to attend church.

"There is no barrier to our review and no one else to blame," Gorsuch wrote. "The only mistake here is of the court's own making – and it is past time for the court to correct it."
It sure seems like Gorsuch is arguing that, if Federal law provides protections for any given group, say, those with disabilities, those same standards ought apply to religious discrimination. Looking at the dissent itself, we see his summary of the facts in the Small case:
For over a decade, Jason Small worked as an electrician at Memphis Light, Gas & Water. Then an on-the-job injury forced him into a new role as a dispatcher. This job came with a different schedule and mandatory overtime duties. Sometimes the new hours conflicted with Mr. Small's religious obligations, like worship services on Sunday mornings. So Mr. Small asked his employer to place him on reduced pay temporarily while he sought reassignment to a different position with a more conducive schedule. The company had a history of offering this same accommodation to other employees, including those removed from their positions for unsatisfactory job performance. But when it came to Mr. Small, the company balked.

 That left Mr. Small to make the dispatcher role work as best he could. For a period, things went smoothly enough. Mr. Small even used his vacation days when necessary to attend church. Eventually, though, a problem arose. Mr. Small asked to use some of his vacation time on Good Friday. At first, the company agreed. Then it backtracked, canceling his vacation request. When Mr. Small went to church anyway, the company suspended him for two days without pay.
So, based on that accounting, I'm incredibly sympathetic to Small's plight and tend to think labor law ought to protect him. If it doesn't, though, it seems the culprit is the law, not MLG&W.
In response, Mr. Small filed suit seeking a ruling that the company's conduct violated Title VII. That federal statute prohibits discrimination on the basis of race, color, religion,  sex, and national origin, and requires employers to afford requested religious accommodations unless doing so would impose an "undue hardship" on them. 78 Stat. 253, 255, 42 U. S. C. §§2000e(j), 2000e-2(a). At no point in the litigation did anyone suggest that Mr. Small's requested accommodation—reduced pay while he sought reassignment—would have imposed a significant hardship on his employer. Yet both the district court and Sixth Circuit rejected Mr. Small's claim all the same.

 The courts explained that Trans World Airlines, Inc. v. Hardison, 432 U. S. 63 (1977), tied their hands. There, this Court dramatically revised—really, undid—Title VII's undue hardship test. Hardison held that an employer does not need to provide a religious accommodation that involves "more than a de minimis cost." Id., at 84. So Mr. Small's requested accommodation might not have imposed a significant hardship on his employer. The company may extend poorly performing employees the very same relief Mr. Small sought. But the company had no obligation to provide Mr. Small his requested accommodation because doing so would have cost the company something (anything) more than a trivial amount. See Small v. Memphis Light, Gas & Water, 952 F. 3d 821, 825 (CA6 2020) (per curiam).
I don't have a strong opinion on what the statute requires. But 1977 was a lot closer to 1964, when Title VII was enacted into law, that 2021 is to 1977, much less 1964. I'm unconvinced that the current court are better readers than those of the Burger Court. But, it turns out, maybe that court was just making things up:
Now, Mr. Small asks us to hear his case and I would grant his petition for review. Hardison's de minimis cost test does not appear in the statute. The Court announced that standard in a single sentence with little explanation or supporting analysis. Neither party before the Court had even argued for the rule. Patterson v. Walgreen Co., 589 U. S. ___, ___ (2020) (Alito, J., concurring in denial of certiorari). Justice Marshall highlighted all these problems at the time, noting in dissent that the de minimis cost test cannot be reconciled with the "plain words" of Title VII, defies "simple English usage," and "effectively nullif[ies]" the statute's promise. Hardison,432 U. S.,at 88, 89, 93, n. 6 (Marshall, J., dissenting).
 That Gorsuch is using Thurgood Marshall's dissent t buttress his dissent amuses me somehow. But go on:
Nor has time been kind to Hardison. In the intervening years, Congress has adopted additional civil rights laws using the "undue hardship" standard. And when applying each of those laws, courts are far more demanding. The Americans with Disabilities Act of 1990 (ADA) requires a covered employer to accommodate an employee's "known physical or mental limitations" unless doing so would impose an "undue hardship." 104 Stat. 332, 42 U. S. C. §12112(b)(5)(A). The Uniformed Services Employment and Reemployment Rights Act (USERRA) obliges an employer to restore a returning United States service member to his prior role unless doing so would cause an "undue hardship." 38 U. S. C. §§4303(10), 4313(a)(1)(B), (a)(2)(B). And the Affordable Care Act (ACA) provides that a covered employer must provide a nursing mother with work breaks unless doing so would impose an "undue hardship." 124 Stat. 577, 29 U. S. C. §207(r)(3). Under all three statutes, an employer must provide an accommodation unless doing so would impose "significant difficulty or expense" in light of the employer's financial resources, the number of individuals it employs, and the nature of its operations and facilities. See ADA, 42 U. S. C. §12111(10)(A) (added 1990); USERRA, 38 U. S. C. §4303(15) (added 1994); ACA, 29 U. S. C. §207(r)(3) (added 2010); cf. 11 U. S. C. §523(a)(8); 28 U. S. C. §1869(j).

With these developments, Title VII's right to religious exercise has become the odd man out. Alone among comparable statutorily protected civil rights, an employer may dispense with it nearly at whim. As this case illustrates, even subpar employees may wind up receiving more favorable treatment than highly performing employees who seek only to attend church. And the anomalies do not end there. Under the ADA, an employer may be required to alter the snack break schedule for a diabetic employee because doing so would not pose an undue hardship. Spiteri v. AT & T Holdings, Inc., 40 F. Supp. 3d 869, 878 (E. D. Mich. 2014).  Yet, thanks to Hardison, at least one court has held that it would be an undue hardship to require an employer to shift a meal break for Muslim employees during Ramadan. EEOC v. JBS USA, LLC, 339 F. Supp. 3d 1135, 1181 (D. Colo. 2018). With Hardison, uneven results like these have become increasingly commonplace. See Brief for Muslim Advocates et al. as Amici Curiae 21-22 (collecting examples).
This isn't Gorsuch arguing that the Court ought to import any protections crafted by Congress to other groups. Rather, it's saying the Court read a very different standard into the law for religious groups than is being applied to every other group. That's a pretty strong argument. And, I would add, a public utility might well deserve to be held to higher scrutiny in this regard, since they're guaranteed to make a certain profit.
Not even Mr. Small's employer tries to defend this state of affairs. The company candidly acknowledges that Hardison "very likely is not the best possible gloss" on Title VII's language. Brief in Opposition 23. Two of the three judges on the panel below agreed, writing separately to explain their view that Hardison "rewr[o]te [the] statute." Small, 952 F. 3d, at 826-829 (Thapar, J., joined by Kethledge, J., concurring). Yet, today, this Court refuses even to entertain the question. It's a struggle to see why.

 Maybe the most charitable explanation for the Court's inaction has to do with issue preservation. But if that's the worry, there is no reason for it. Both the district court and the court of appeals expressly passed on the question whether Mr. Small's employer violated Title VII by denying his requested accommodation. That is all our precedent demands. United States v. Williams, 504 U. S. 36, 41-43 (1992). The district court ruled that "placing Mr. Small back in the reassignment pool on reduced pay to wait for a job with hours more in line with [his] religious obligations would . . . place more than a de minimis burden on" the company. App. to Pet. for Cert. 35a. For that reason, the court said, the company "sufficiently satisfied its obligation to demonstrate . . . [an] undue hardship." Ibid. While two members of the Sixth Circuit panel assigned to Mr. Small's case doubted Hardison, none doubted what it required. Because his requested accommodation involved "more than [a] de minimis" cost, the court held, the company didn't have to provide it. Small, 952 F. 3d, at 825 (per curiam) (citing  circuit precedent following Hardison).

I cannot see what more we could reasonably require. Mr. Small insisted that his requested accommodation would not cause an undue hardship under Title VII. Both the district court and court of appeals rejected the argument relying expressly on Hardison. There is no barrier to our review and no one else to blame. The only mistake here is of the Court's own making—and it is past time for the Court to correct it.
Again, it only takes four justices to grant cert, so at least six members of a court that leans six-three conservative declined to do so. Presumably, they had their reasons. But, given their silence on the matter, Gorsuch's argument strikes me as rather strong.