Growing Disapproval for Trump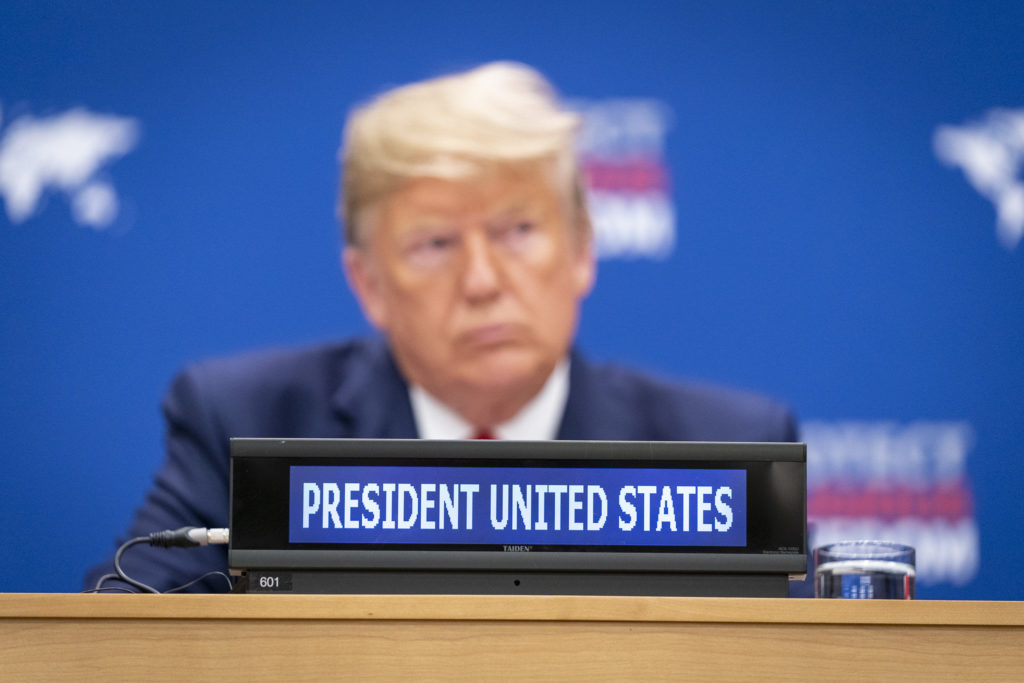 To my surprise, I realized this morning that I have not looked Trump's approval numbers in over a month (time flies when you are not having fun planning for the Fall in the time of Covid). While I am not surprised that the trend I noted back in early June has continued, the graph is still pretty striking: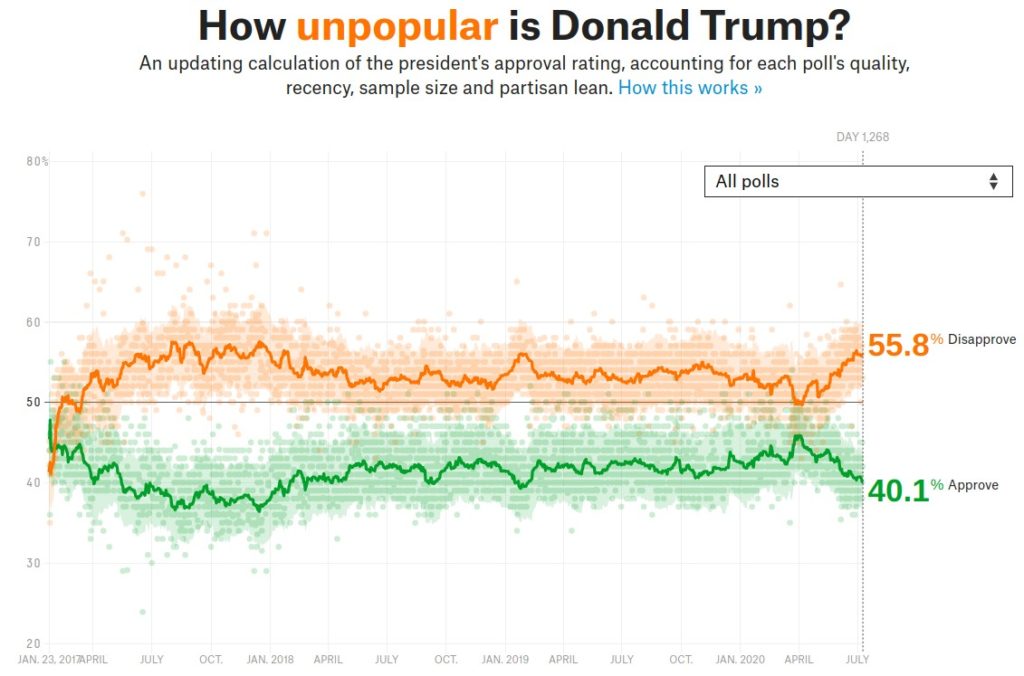 While not quite at peak disapproval (57.5% on 12/16/17), it is close.
Overall the general trend is relatively stable, insofar as disapproval has stayed in a band largely between 50 and 55 and, likewise, approval has mostly been in the low 40s.
Still, it is striking to see that after a brief flirtation with a rally effect right at the start of the country taking the coronavirus outbreak seriously, Trump's handling of the crisis has not been well-received. He utterly wasted April and May from a policy and leadership perspective and he is paying a political price, as should be the case.
Indeed, if one looks at another FiveThirtyEight piece that focuses on polling about the pandemic, we see similar numbers in terms of approval of how Trumps is handling the crisis: 56.7% disapprove and 39.3% approve.
While it is perhaps disheartening to think that anyone approves of how Trump has handled this mess, the reality remains that partisan filters are strong motivators. One suspects that his floor is somewhere in the lower 30s and not further (that is simply a guestimate), but coupling these numbers with Biden's stable lead in the polls gives some hope for a positive outcome in November.
Forget partisan or policy preferences. The country needs competence.
I continue to maintain that Trump had a chance to take this event and turn it to his advantage. His failure to do so profoundly underscores his utter inability to do the job he holds.
For example: New York state suffered greatly from Covid-19, and yet Governor Cuomo's approval ratings are the highest of his time in office. Why? I think it is because he tried to lead in the crisis, rather than shrinking from responsibility and projected concern and competency to the population on a daily basis. He didn't, for example, go off the cuff about untested drugs or powerful lights. He made an effort at governing, which is what people expect in a crisis. Trump has utter refused to do that. (Note that Cuomo has not been an especially popular governor).
Back to Trump: I am in no way surprised at his lack of ability, as well as the lack of ability of the far-from-best people he was surrounded himself with. It is heartening that a majority of my fellow citizens see this as well, but still disheartening that so many are willfully blind.