Guilty Until Proved Innocent. And Even Then.
Our 24/7 media culture has created a climate where persons accused of sensational crimes are presumed guilty.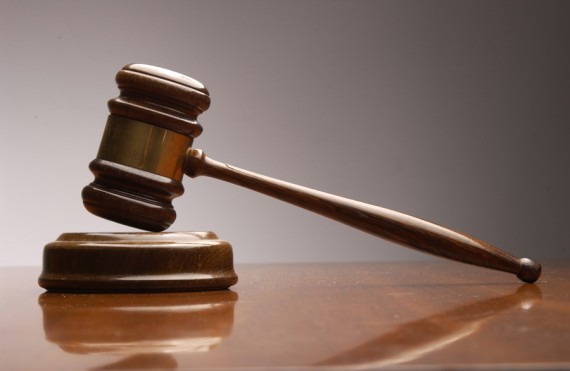 Jim Henley has been back at the gym and thus held captive to CNN Headline News.  He doesn't like what he sees.
It's always some vicious creature and a chorus of bespoke savages shrieking their way through a bunch of true-crime stories. At least, I assume there are crimes happening in these tales – the panel is so dismissive of what we used to call reasonable doubt and the rights of the accused that the contrarian in me starts to suspect every element of the official case, including whether there's a case at all. Innuendo is the rule of the day. When defense claims get aired, it's so that the panel can glide from laughing at them to raging at this latest effort to "delay justice." (Justice is a conviction.)

[…]

The message of Headline News is that, no matter who you are, if you step out of line in any way, if you cross the authorities, if you draw malign attention, if you anger anyone with access to power or otherwise get caught on the wrong side of convention, you could be Public Enemy Number One for fifteen minutes. Sentence first, verdict already assumed. It's such a repulsive viewing experience that any decent person will avoid it where possible.
Omitted in the snip is a detailed accounting of a couple of examples; I commend them to you.
I've long stopped watching televised news programming but have seen the same thing, oddly enough, on ESPN.  A goodly number of star athletes are also, not surprisingly, thugs.   There is, after all, an overlap in skill sets.   But the Headline News Treatment is widespread and damages the reputations of those ultimately not charged with crimes.
Roughly a decade ago, star Ravens linebacker Ray Lewis was arrested, along with two decidedly less famous companions, on charges of murder and aggravated assault in a grisly double homicide case.  The charges against Lewis were soon dropped, in exchange for a guilty plea to a misdemeanor charge of obstructing justice and testimony against his cohorts.   The NFL fined Lewis $250,000.  The details of what happened remain murky.    To this day, though, I continually hear people talking about Lewis having gotten away with murder.
Seven years ago, basketball star Kobe Bryant was accused of rape and charges were filed.  They were dropped, however, when the victim refused to testify.  Bryant settled in a related civil suit but continued to maintain that the relationship was consensual.
This past summer, Steelers quarterback Ben Roethlisberger was accused of sexual assault.  For several weeks, his name was dragged through the mud.  Finally, the local district attorney held a press conference announcing that no charges would be filed — but continued with a very lengthy screed to the effect that he thought Roethlisberger was a contemptible swine and likely guilty of the charges.    The NFL suspended Roethlisberger for six games, later reducing it to four, despite the lack of any criminal penalties.
All of those men put themselves into bad situations.  Bryant and Roethlisberger, at very least, engaged in some very ungentlemanly behavior.   But Henley's right:  We live in a society where being accused of a crime, particularly a gruesome or unusually loathsome one, becomes a public spectacle from which full recovery is next to impossible.  And the average schmo doesn't have the riches to hide away in large mansions or to pay PR agents to fix the damage over time.
[Commenter Mantis reminds me that I've omitted the most egregious of the recent examples:  The Duke Lacrosse Team, who not only had their reputations trashed but had an entire athletic season stolen from them through the work of scumbag prosecutor Mike Nifong and his accomplices in the media, notably the odious Selena Roberts.  Who still gets a back page column in Sports Illustrated.]
This is a widespread phenomenon in our 24/7 media culture.  And it's not exactly new.  Or, certainly, limited to star athletes.  The family of JonBenét Patricia Ramsey continue to be thought of as murder suspects by many 15 years after her murder.   Only rarely, as in the tragic case of accused Olympic bomber Richard Jewel, is the exoneration so public that it's universally known.
A quarter century ago, former Reagan Labor Secretary  Ray Donovan asked, after having been acquitted on scandalous charges, "Which office do I go to get my reputation back?"  He's still looking.