Gun Rights and Crazy People
We have laws preventing the sales of gun to crazy people. We're not enforcing them very well.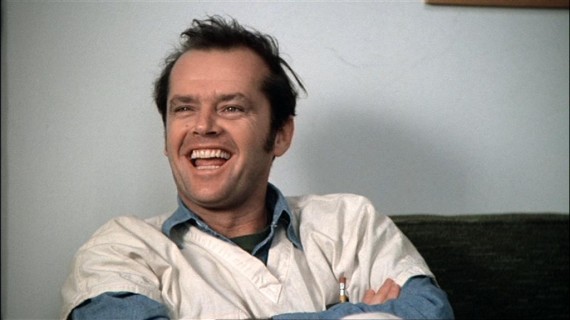 Reflecting on the Tuscon shootings, Thomas Ricks asks,
At what point does the right to own a firearm begin to impinge on other people's rights?

OK, try it this way: At what point does the right of crazy people to buy weapons begin to seem crazy?
Arizona, like every other state, has laws denying the right of crazy people to buy guns.  The trouble is that we often don't know people are crazy until they go out and shoot people.  And, of course, even when we have strong reason to suspect that people are crazy — as was the case with the shooter here — there's still a matter of Constitutionally protected rights to due process.
WSJ has an informative article ("Massacre Renews Focus on Gun Buys") on just this issue in today's edition. Some excerpts:
Under federal and Arizona law, a mentally ill person is barred from purchasing a gun if a court has deemed that person a danger. And in hindsight, there is evidence of Mr. Loughner's disturbed mental state.

At Pima Community College, Mr. Loughner had five contacts with campus police. The school suspended him last year and said he couldn't return unless he obtained clearance from a mental-health professional that indicated his presence wouldn't pose a danger to himself or others.

But a federal law-enforcement official on Sunday said there was no evidence Mr. Loughner had been under any court-ordered treatment, which is one clear route to barring someone from buying a gun. Officials said he bought his gun legally Nov. 30 at a Tucson outdoor-sports store after a full background check [emphasis mine – jhj].

"You can be diagnosed paranoid schizophrenic and buy a gun," said an official with the Bureau of Alcohol, Tobacco, Firearms and Explosives. "A judge has to find you mentally ill before you are prohibited."
Nor is this the first case in recent memory:
In the 2007 shootings at Virginia Tech, which resulted in the deaths of 33 people, gunman Seung-Hui Cho had been considered dangerous by a court and ordered to get outpatient treatment. That information wasn't forwarded to the federal database maintained by the Federal Bureau of Investigation used by gun stores in conducting background checks, and should have stopped him from buying a gun.

In the wake of the Virginia Tech shootings, Congress passed a law providing financial incentives to encourage states to submit such court records.

Other recent shootings have brought few changes. Army Maj. Nidal Hasan, awaiting trial after a 2009 shooting spree at Fort Hood, Texas, passed a background check to buy a pistol at a Texas gun shop even though he was on terrorism investigators' radar for contacting a radical Islamist cleric. Such information doesn't show up in background checks. In the wake of the shooting, which killed 13 people, legislation restricting gun sales to people involved in terror probes failed to pass.

Mr. Loughner was arrested for drug possession in 2007; the case was "dismissed with prejudice" and further details of the arrest weren't available Sunday. Under federal law, people addicted to a controlled substance are prohibited from buying a gun, said Joshua Horwitz, executive director of the Coalition to Stop Gun Violence. But the addiction would have to be reported to the relevant state or federal database.
The problem, it would seem, isn't that our current gun laws are inadequate but that we're inadequately enforcing our current gun laws.