Herman Cain On 'Dancing With The Stars'? Sadly, No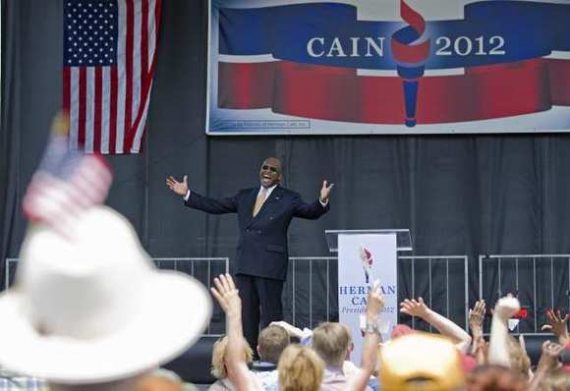 Apparently, the producers of ABC's Dancing With The Stars  tried to get Herman Cain as one of the "celebrities" for the upcoming season:
A spokeswoman for Herman Cain confirmed this morning that the former GOP presidential candidate was approached by ABC's "Dancing with the Stars" to appear on this season's competition.

But Cain nixed the idea. "He can't dance in an eight-count. He can only dance in a nine-count," said Lisa Reichert, Cain's executive assistant.

Nine-count. Get it? 9-9-9.
I'd say that Cain doesn't want to diminish his reputation, but this is a guy who quoted Pokemon in his speech withdrawing from the race back in December.
Meanwhile, USA Today reports that an invitation was also extended to Michele Bachmann. I really don't know what to say about that.
H/T: The Hill