Hidden Cost of Renamings
Getting rid of Confederate tributes is long overdue. It ain't cheap.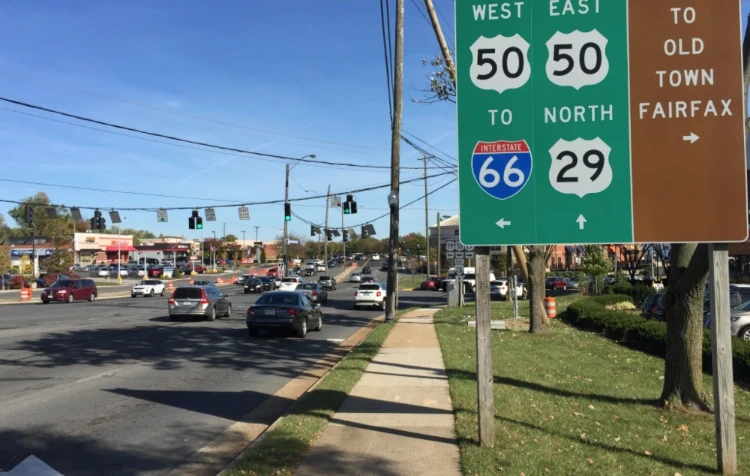 I have detailed the slow renaming of streets and other official venues in Virginia's DC suburbs that celebrated Confederate leaders. Most notably, the City of Alexandria renamed its stretch of US 1 from "Jefferson Davis Highway" to "Richmond Highway" in June 2018. Adjacent Arlington County did the same in May 2019. I drove on those roads routinely when I lived on that side of Fairfax County.
Finally, two roads on the side of the county I moved to in August 2019 that I routinely drive on are following suit.
Lee Highway and Lee Jackson Memorial Highway will be renamed to their route number in Fairfax County, Virginia, as part of the county's effort to strip names of Confederate generals from roads, buildings and locations.

Lee Highway will change to Route 29 and Lee Jackson Memorial Highway will change to Route 50 on July 5.

The county's Board of Supervisors appointed a Confederate Names Task Force in 2021 to determine whether the roadways should keep their names. The task force voted overwhelmingly in favor of changing the names later that year.

"The renaming of both roadways signifies our unwavering dedication to acknowledging the experiences of our community, especially our African American neighbors," Board of Supervisors Chairman Jeffrey McKay said in a news release. "Thanks to the dedicated work of all the community members who participated in the Confederate Names Task Force, we can put these divisive names behind us."
While I get why White folks of a certain age feel this is an attack on their "heritage" or "erasing history," it's just long overdue. There are ways of remembering the past and all its complexities without honoring the leaders of a rebellion that cost 600,000-plus Americans their lives. That slavery was the sine qua non of the rebellion and the postwar "Lost Cause" and Jim Crow eras used Confederate iconography to keep Black citizens in their place just requires moving on.
What surprised me in the news report, though, was this:
Residents and business owners on Route 29 and Route 50 will need to update their address records, including their driver's license, information with utility companies and postal service information. The address change will happen automatically on July 5 for county-related records, including Fairfax Water, property tax and voter registration, according to a county news release.

Business owners also must update all local and state business licenses and other essential information associated with their business operations.
That seems absurd. If the county can update water, property tax, and voter registration automatically, why can't they do the same for driver's licences, address records, and the like? We live in a computer age. Surely the post office knows what the route numbers are.
This, of course, is another matter:
The county is developing a grant program to provide financial assistance to those impacted by the name change. If approved by the Board of Supervisors, the program will provide grants to assist with the costs associated with updating marketing materials, signage and other expenses related to the name change.
Given that the change was several years in the making, one would think they could have had this ready in time for the rollout. But, yes, it seems reasonable that the county should reimburse folks who incur costs as a result of this change.